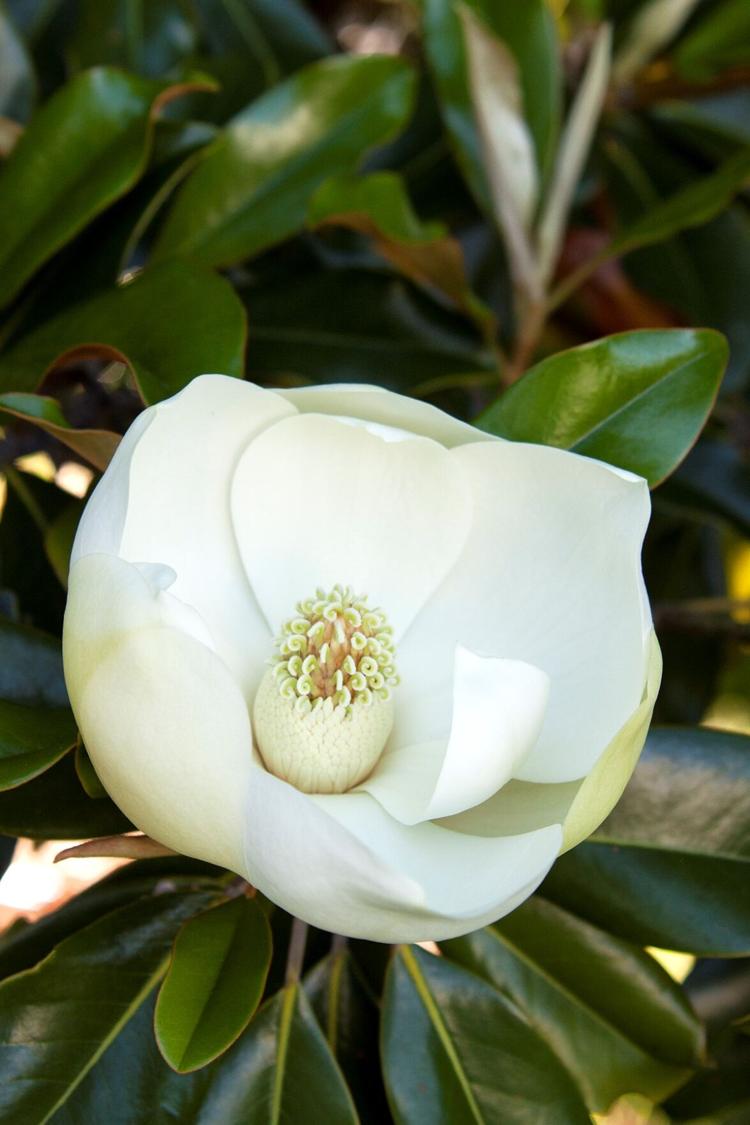 You've probably seen the huge evergreen magnolias, with their gorgeous flowers, or had to clean up after one. These trees are beautiful, but way too big for our smaller gardens, and too much work, too. Fortunately, you have options!
The Southern magnolia, magnolia grandiflora — growing up to about 60 feet tall — is an evergreen tree native to moist wooded areas in the Southeastern states. The leaves are a shiny dark green, and fuzzy underneath; it has large, creamy white, very fragrant flowers in early summer. It is easy to grow, not very fussy about soils, hardy up to Philadelphia. There are some beautiful ones down in Berlin, Md., if you're ever out on a drive.
Plant breeders have recognized its beauty and usefulness, and have developed several smaller varieties — "Little Gem" and "Teddy Bear" being two good ones.
Those two trees are similar — both have a columnar shape, with Teddy Bear getting 16 to 20 feet tall and 10 to 12 feet wide; and Little Gem getting to 20 to 25 feet tall and 10 to 15 feet wide. The leaves on Teddy Bear have a pronounced brown fuzz underneath, hence its name. Little Gem's leaves have a more bronze coating.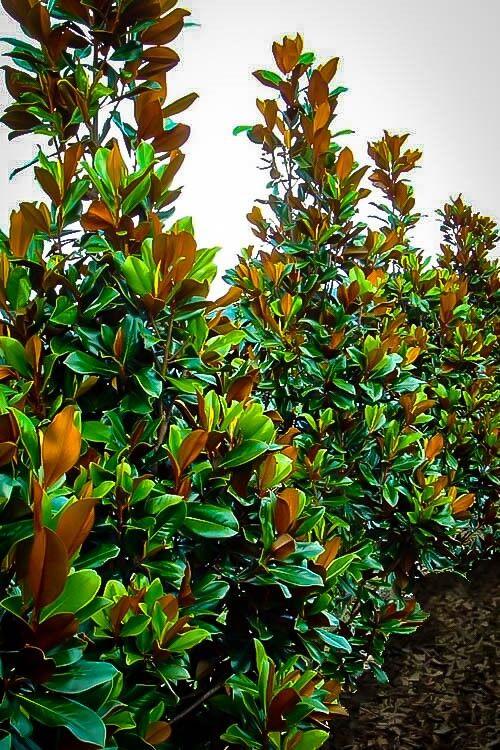 Both are evergreen, but like any evergreen, they will lose leaves — just not all at once in fall. Because the leaves take a while to decompose, you might consider using the trees in a landscape bed, rather than near a path or a pool, where the dead leaves would be more problematic.
Both have stunning, fragrant flowers, held perfectly down at nose level for you to enjoy. Both make great screens if you want to block a view, increase privacy, or absorb sound. Both are also nice as a lawn specimen, being beautiful year-round.
Since they are native to moist areas, they appreciate a drink when it gets really dry, but are generally easy-care; they are winter-hardy here, and a little farther north. Both flower when still relatively young, smaller trees. Either tree would work well in your yard!