(This is part of a series of articles on plants native to our area. But why natives? Because each patch of habitat becomes part of a collective effort to nurture and sustain the living landscape for birds and other animals.)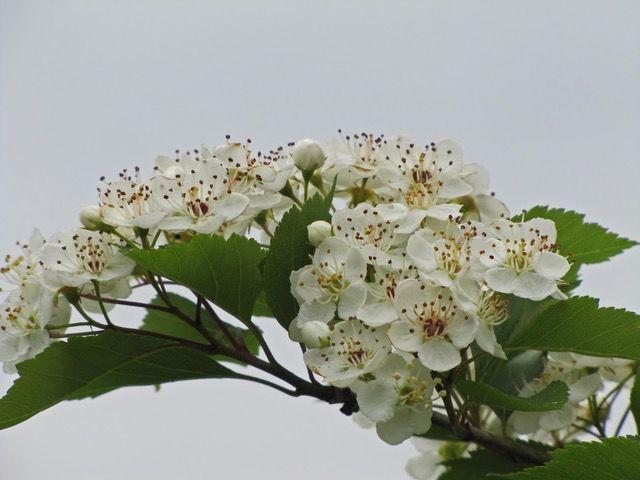 The Winter King green hawthorn tree (Crataegus viridis "Winter King") is a lovely small tree for sun or shade, with flowers, berries, good fall color and attractive peeling bark. It shines in winter, with its beautiful red berries, and its peeling silver-gray bark revealing cinnamon-colored bark underneath. It is covered in clusters of small white flowers right now. In summer, it has healthy, glossy, medium-green leaves. This truly is a four-season tree.
It is easily grown in average, medium-to-dry soil in full sun to part shade. Its native habitat here in southern Delaware is along stream banks and in floodplains, so you can see it appreciates a bit of moisture, but just like streams can dry out, it can tolerate some drought. It does well in any soil and does not need extra fertilizer; it is a low-maintenance tree. The growth habit is dense and rounded, getting to about 25 feet tall, with a broad, spreading, vase-shaped crown.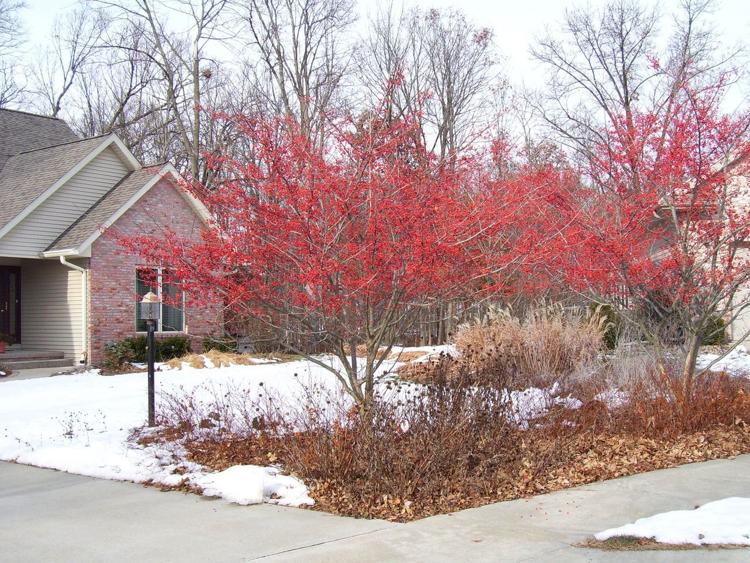 This is an excellent spring flowering tree for your yard, a good selection for a tight space. It could be a hedge, too, or a screen. An evergreen background would really make the bright red berries glow in the winter and the white flowers stand out in the spring. Plant it with inkberries, or American hollies, with an underplanting of fothergilla, or viburnum for a springtime show.
This garden-sized tree will give pleasure every season — try one in your yard today.