(This is part of a series of articles on plants native to our area. But why natives? Because each patch of habitat becomes part of a collective effort to nurture and sustain the living landscape for birds and other animals.)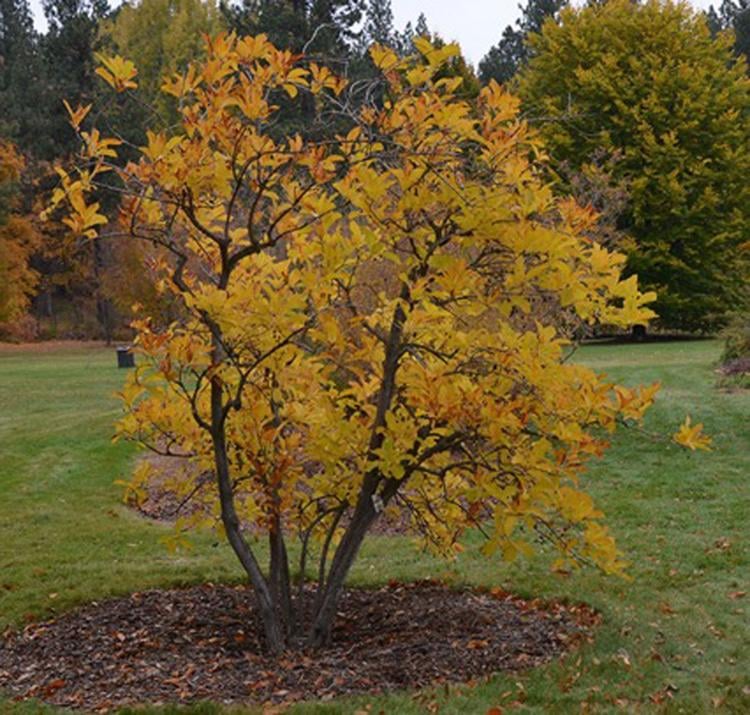 A particularly spectacular small tree is blooming now called the Fringe Tree, or Old Man's Beard-Chionanthus virginicus. This tree is a must have in a partly shaded or mostly sunny spot in your yard!
Slowly getting to about 25 feet, it has a rounded, irregular shape. It is native to our area, naturally found along streambanks, on the edges of freshwater swampy woods, thickets and floodplains. So, from that you can tell it will do fine in a moist spot in your yard, but not standing water. Average soil suits it, it is very easy to grow.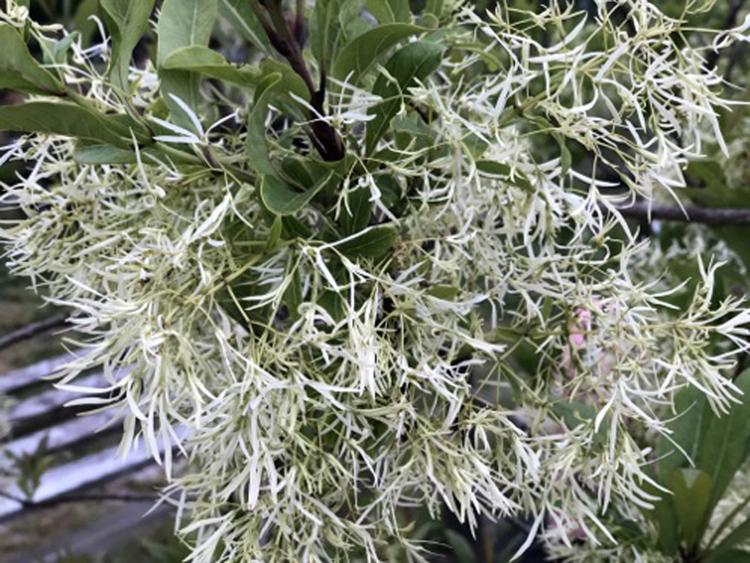 Fringe tree has some of the prettiest flowers of any small tree — airy and drooping, they are a creamy white. The tree is generally dioecious, meaning it has male and female plants. The male flowers are much showier, but the female trees will get a berry later in the summer that the birds love. The healthy, green leaves will turn a pretty yellow in the fall, making this truly a three-season tree. Grow this with other plants blooming now such as Irises, Columbines, Peonies, Beardtongues, or Mockoranges. It looks great as an stand alone accent in the lawn, or as part of a mixed shrub perennial border. Try one today!