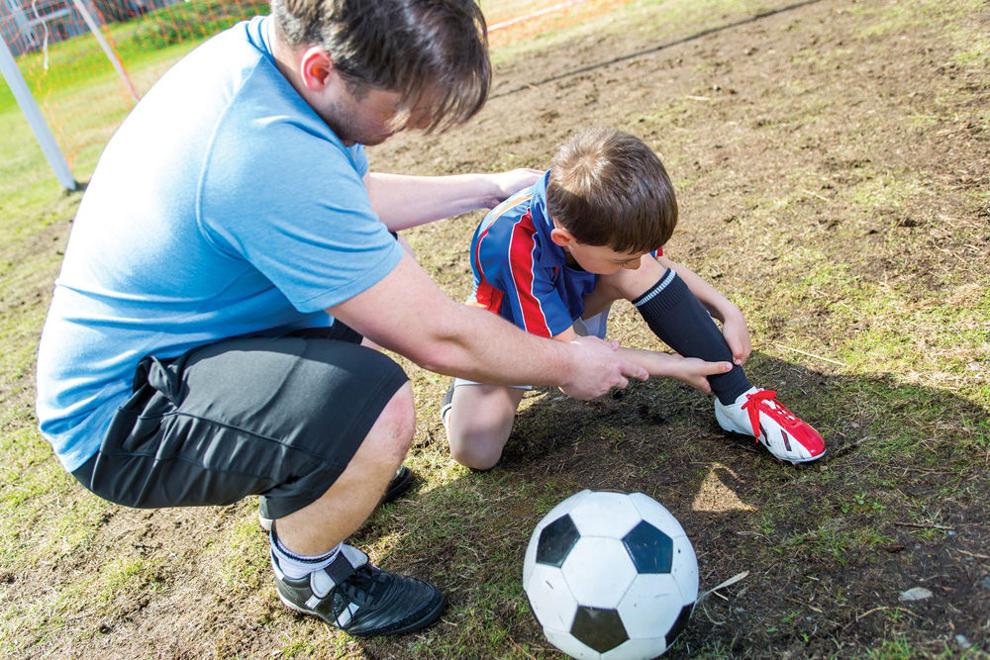 (Disclaimer: In using the term "father," I am referring to biological fathers, adopted fathers or any father figure.)
Impactful memories age like shaded grapes that shrivel but never completely disappear. The birth of our first child is one such episodic memory that I can recall clearly. Although my wife, Fan, and I had faithfully attended every Lamaze class, I was only vaguely prepared for the real event.
We were sleeping in blissful ignorance, when suddenly the sobering reality alarm-clock sounded in the form of Fan's words: "Wit, my water broke!" As we scurried around, trying and seldom-succeeding to deftly execute the plans we had listed-out for when it was time to go to the hospital, my legs quickly turned to rubber.
I vaguely remember calling the vice principal at my school, telling him in the lowest tone in which I have ever spoken to this day: "Um, my wife's water broke and I won't be coming to school today." He reminded me that he and I had planned for this to happen, had the classes covered, and in words I could tell were being spoken through a smile, he wished Fan and me "good luck."
At the hospital, I was doing my prescribed coaching: "breath… whoo, whoo, whoo," when Fan transitioned into a character that I had only seen in the movies. In a frightening voice, she yelled: "Get away, your breath stinks!"
As I obediently halted my obviously-ineffective coaching routine, I heard the nurse say to an assistant, "Get the doctor. She's ready."
From that point forward, time raced, and before I knew it, our son was on Fan's tummy, and I was being directed to sever the cord that had sustained this beautiful newborn for more than 270 days.
I vividly remember inspecting his hands and feet to make sure all digits were present and accounted for, and clandestinely locating the appendage that assured me the nurse was indeed correct in proclaiming we now had a son.
I was overwhelmed by an immediate sense of compassion and love for this little creature in front of me. An entire new world had just opened to me. My rubber legs returned, and a wave of emotions flooded me, spanning the continuum from fear to elation. I remember saying to myself in that otherwise surreal moment: "Oh, my — I'm really a dad!"
From that point, not a lot of time passed before we were leaving the hospital with the baby warmly snuggled in Fan's arms as the nurse was pushing them in their wheelchair to the front door. She was a pleasant nurse of senior years, and I recall kidding with her as we moved through the hallway, asking her as I looked down at my brand-new child if this thing comes with an instruction manual. She tapped the side of my head with her index finger and said, "It's in there."
As we drove home, the nurse's words gave me a sense of confidence mixed with wonder, and I realized she wasn't really kidding at all. Then it occurred to me: she was only half-right; being a good father would require me to use my head, but my success as a father would also require I pay attention to my heart. Even though our newborn did not come with an instruction manual, things would later unfold well, despite my lack of pre-service training.
As fathers, we each have our own stories; likewise, each of us develops a unique profile of fatherhood. But there are times we would like a manual to follow or at least a set of guiding principles that would help us be the most-effective father we can be. I cannot offer you any absolutes that will assure you will be a great parent, but I can share a few conceptual pillars upon which good fatherhood is built — things that became clear to me as I raised my own children. My hope is they serve as a resource of ideas you find helpful as you enjoy the challenges and pleasures of being a father.
Kenneth D. Witmer Jr., Ph.D., is a former dean of the College of Education & Social Work at West Chester University. A father of four and grandfather of eight, he and his wife recently moved to the Bethany Beach area.