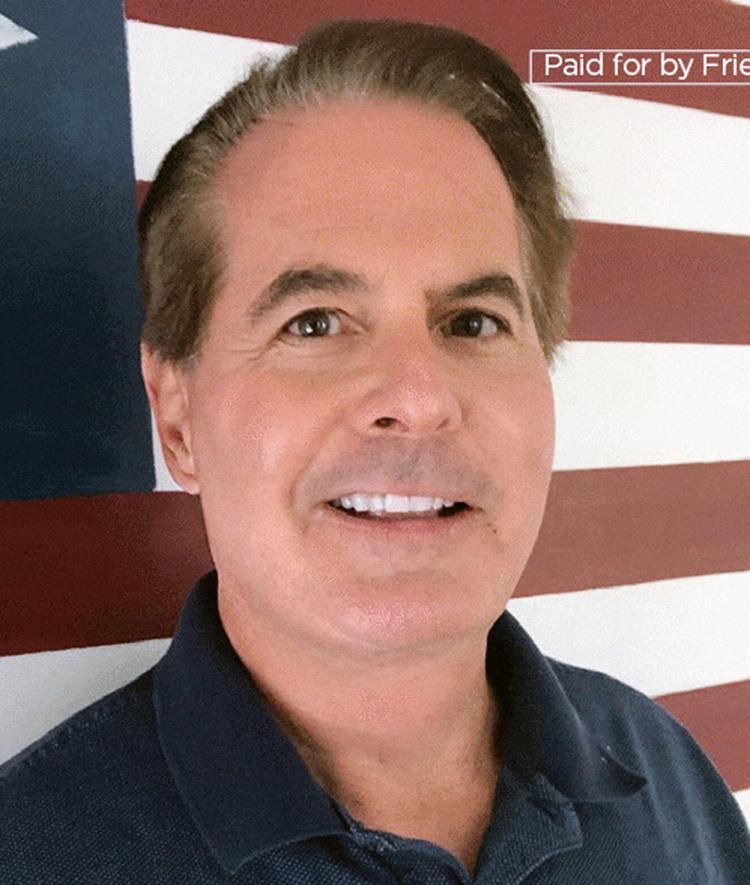 Although Sussex County Council primary election results remained unofficial Wednesday morning, Sept. 16, in the tentative tally, candidate Mark Schaeffer received 44 more votes than his opponent, incumbent Councilman I.G. Burton, a fellow Republican representing District 3. The margin of victory was .07 percent.
Schaeffer said Burton had called him after polls for the primary election closed on the evening of Tuesday, Sept. 15, and had conceded the contest. Both men live in Lewes.
Vote totals were 3,164 for Schaeffer and 3,120 for Burton.
In District 2, Cynthia Green was the unofficial winner, with 1,431 votes, or 39.02 percent, of the vote. Green is the County's Register of Wills. She had two opponents. Robert Wilson, son of retiring incumbent Councilman Samuel Wilson, received 1,150 votes, or 31.36 percent, and Lisa Hudson Briggs received 1,086 votes, or 29.62 percent. All three are Republicans.
Newly elected council members will be sworn in on the first Tuesday in January.
Early Wednesday, Burton, 60, told the Coastal Point that he planned to call the Department of Elections to clarify details of the vote count.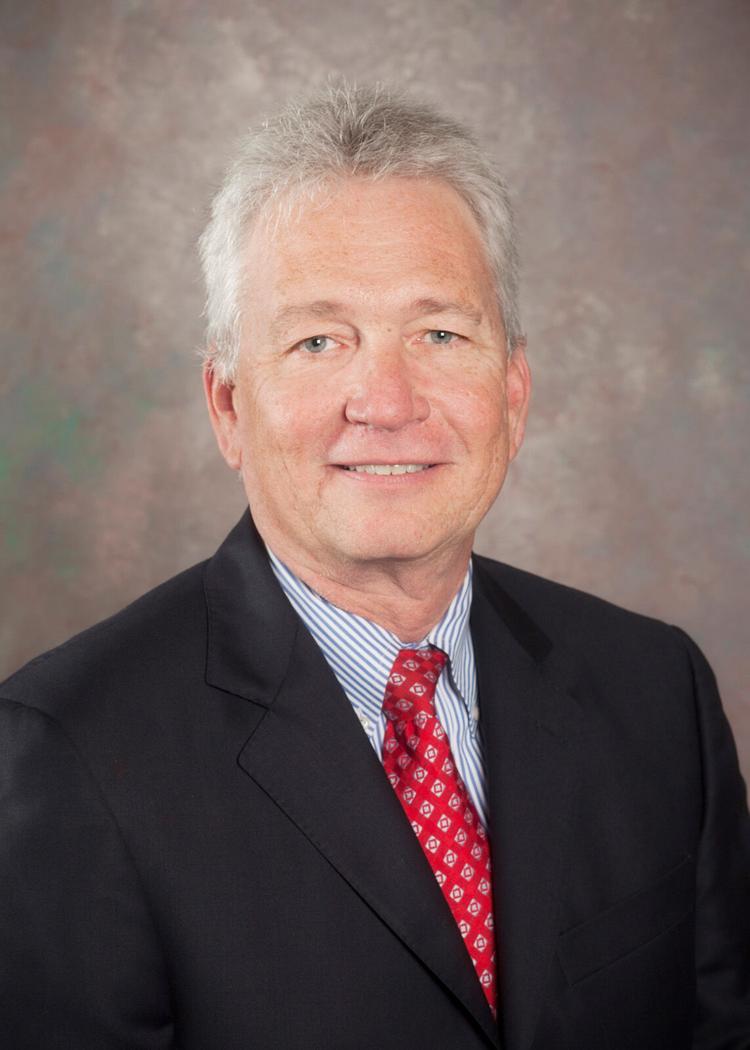 "If it is determined I lost, Sussex County changed last night — Kent County politics came into Sussex and elections can be bought. Mark's backers backed him over $150,000, but they are going to make millions with developers who supported him. They all have projects coming through," he said.
"The final count Tuesday night was within a margin. They count the votes and if they are within a margin, then they look at them again. If it is determined I'm declared the winner, that would be great. It would be quite the rollercoaster ride. [TV news] reported I won, but they were only counting the absentees. So I had that ride up, but then there were absentee ballots and they had to juggle all three as they counted them," Burton said.
Schaeffer, 61, told Coastal Point he is "looking forward to working very hard."
"It's always tough to beat an incumbent," he said.
Green on Wednesday said she was "excited for the win and ready to go to work and take on the bigger challenges."
"We had a lot of support. We went door-to-door, and I had name recognition. All three of us are well-known. We were all active in our community. No doubt it would be a very tight race," Green said.
In an earlier interview, Green said she was running on her record as Register of Wills.
"I have learned a lot about county government and how it works. This will be the next level of what I do," she said.
The 59-year-old Greenwood resident and Register of Wills for the past 10 years, was not eligible for re-election this year, allowing her to seek a seat on the county council. The governor will appoint someone to fill the remainder of the Register of Wills term, which expires in 2022.
"We made improvements in the Register of Wills office. Everything is electronic now and up to the 21st century. We did that without raising taxes. The way we did our upgrading was through the budget and over seven years. We didn't do it all at one time. We budgeted money every year to do these upgrades. My goal was we weren't going to raise taxes.
"That is what I want to bring to the county council — my desire, my experience, to maintain local control. I want to bring my values, my experience and strong desire to maintain local control of land and business development, and not raise taxes," Green said.
Schaeffer, a member of the Lewes Volunteer Fire Department and EMT, during his campaign, said first-responders "don't get enough money and I would like to see more funding from the county."
"The whole county funding program for first-responders needs to be more equitable. I'm concerned about my opponent's comments, that he plans to raise real estate taxes," he said, in an assertion Burton disputed in a prior interview. "He has not supported our fire companies. He is passing ordinances that impact farmers' property rights. I am concerned about that, and I want to make a change," he said.
On his Facebook page, Mark G. Schaeffer for Sussex County Council, he stated, "The 3rd District needs real leadership immediately to correct the disastrous situation with our roads and to help support our EMS/1st Responders." His campaign slogan is Keep Sussex Strong.
Council members serve four-year terms and are paid $30,855 per year with a $2,750 stipend twice a year. The president of the council receives $31,977, with the same stipend.
District 2 encompasses northwestern and central Sussex County, including Georgetown, Greenwood, Lincoln, Milford and Millsboro. District 3 encompasses the Broadkill Beach, Ellendale, Lewes, Lincoln, Milford, Milton, Primehook Beach and Slaughter Beach areas.
In District 1, incumbent Michael Vincent, county council president and a Republican of Seaford, is being challenged by Hunter Hastings, a Democrat, also of Seaford. Because they are of different parties, they were not on the primary ballot but will face off at the Nov. 3 General Election. Vincent was elected in 2008. District 1 covers portions of western Sussex County including the Bethel, Blades, Bridgeville, Laurel and Seaford areas,
The next election in Districts 4 and 5 will be in 2022.
Councilman Douglas Hudson, a Republican who was elected in 2018, is the District 4 incumbent, serving southeastern Sussex County and the area around the Inland Bays, including Bethany Beach, Dewey Beach, Henlopen Acres, Long Neck, Millville, Oak Orchard, Ocean View and Rehoboth Beach.
Councilman John Rieley, a Republican who was elected in 2018, is the District 5 incumbent, representing southern Sussex County, extending from the Maryland line to the Atlantic Ocean, including the communities of Dagsboro, Delmar, Fenwick Island, Frankford, Laurel, Millville, Millsboro, Selbyville and South Bethany.
Other contested elections for the 2020 state primary included:
Sussex County Democrats
• U.S. Senator: Christopher Coons (87,325 votes) defeated Jessica Scarane (32,536) by 72.9 to 27.1 percent.
• Governor: John Carney Jr. (101,142) defeated David Lamar Williams Jr. (18,169) by 84.8 to 15.2 percent.
• Insurance Commissioner: Trinidad Navarro (73,847) defeated Kayode Abegunde (41,429) by 64.1 to 35.9 percent.
Sussex County Republicans
• U.S. Senator: Lauren Witzke (30,695) defeated James "Jim" DeMartino (23,263) by 56.9 to 43.1 percent.
• Representative in Congress: Lee Murphy (39,175) defeated Matthew Hathaway Morris (13,895), by 73.8 to 26.2 percent.
• Governor: Julianne Murray (22,819 or 41.2 percent) defeated Colin Bonini (19,161 or 34.6 percent), Bryant Richardson (4,262 or 7.7 percent), R.E. Scott Walker (3,998 or 7.2 percent), David Bosco (3,660 or 6.6 percent) and Dave Graham (1,547 or 2.8 percent).
These are unofficial results. Other contested also races occurred throughout Delaware.