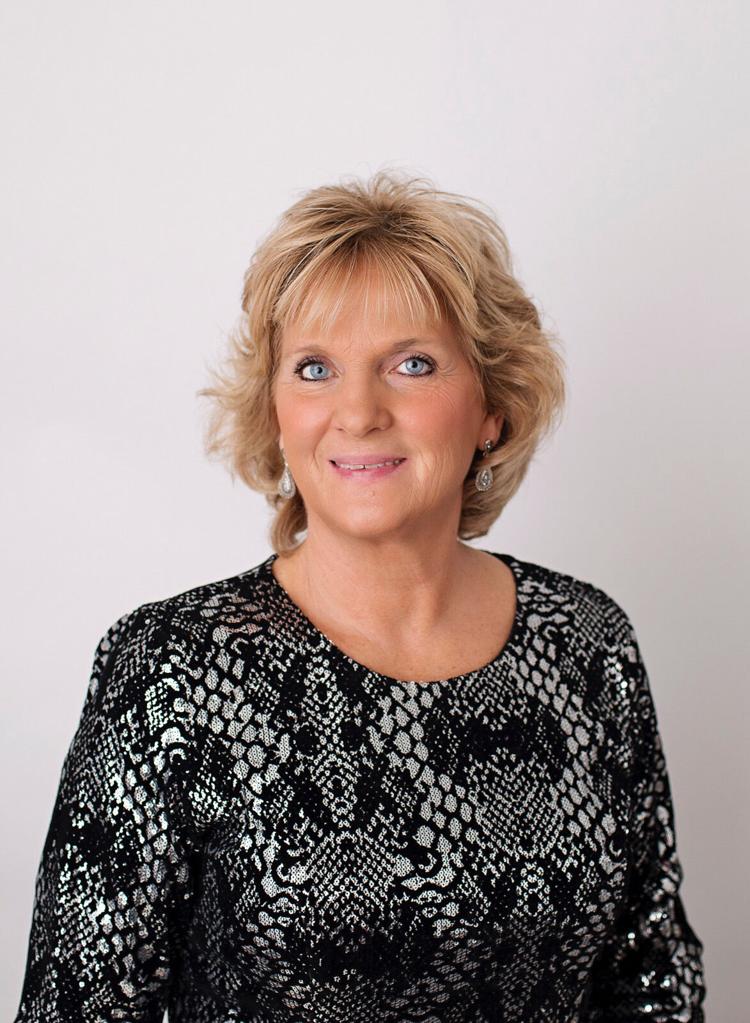 Declaring that she is running on her record as Sussex County Register of Wills, Cindy Green, candidate for the Sussex County Council representing District 2, serving as a council member would be "an expansion of my service to the county," the first-time contender said.
"I have learned a lot about county government and how it works. This will be the next level of what I do," Green said.
A Republican, she is challenging fellow Republicans Lisa Hudson Briggs of Georgetown and Robert D. Wilson of Georgetown, the son of retiring Councilman Samuel Wilson. The primary election will be on Sept. 15. The General Election will be on Nov. 3.
District 2 encompasses northwestern and central Sussex County, including Georgetown, Greenwood, Lincoln, Milford and Millsboro.
Green, 59, of Greenwood, has been Register of Wills for the past 10 years and is not eligible for re-election this year, allowing her to seek a seek a seat on the county council. If she wins, the governor will appoint someone to fill the remainder of the Register of Wills term, which expires in 2022.
"We made improvements in the Register of Wills office. Everything is electronic now and up to the 21st century. We did that without raising taxes. The way we did our upgrading was through the budget and over seven years. We didn't do it all at one time. We budgeted money every year to do these upgrades. My goal was we weren't going to raise taxes.
"That is what I want to bring to the county council — my desire, my experience, to maintain local control. I want to bring my values, my experience and strong desire to maintain local control of land and business development, and not raise taxes," Green said.
She declined to discuss rapid growth in Sussex County or development, saying only she is in favor of property rights. Local residents have told her they are concerned about traffic congestion and taxes, and she said she would work on those matters if elected.
"I'm a conservative Republican. I want to be fiscally responsible. For me, it's more about money, about not making decisions that cost our taxpayers. I am running my own race. I'm running on my record. And I do bring my experience as Register of Wills. I bring that with me," she said.
"I'm a taxpayer. We struggle to pay our taxes. We want to keep money in the pockets of taxpayers. We don't want to make decisions that cost our taxpayers more money. We have to make decisions while staying within our budget," she said.
"Why would I run for county council? I feel like I can make a difference. If I can do something and make citizens' lives better, then I will do it. I think I can make a difference, and I have," she added.
Her years as Register of Wills has "been very rewarding," Green said.
Before being elected to that position, Green was a home healthcare provider. She and her husband, Lawrence, have three daughters, Candice, Kelly and Corey, and four grandchildren.
Concerning the coronavirus pandemic, Green credited county council members for "acting in step with the governor."
"I think county employees should get back to work. We did everything the governor asked us to do. I think we did act quickly. The County acted quickly, and there are still safeguards in place. I don't think there is anything else they could have done quicker. I haven't heard of anyone who works for the County even becoming ill," she said.
Other candidates on the primary this year will be incumbent Irwin. G. "I.G." Burton and challenger Mark Schaeffer, both of Lewes and both Republicans, in District 3.
In District 1, the candidates are Hunter Hastings, a Democrat, and incumbent Michael Vincent, current president of the council, a Republican. They will not compete in the primary because they are of different parties.
District 1 covers portions of western Sussex County including the Bethel, Blades, Bridgeville, Laurel and Seaford areas.
This year, council members representing Districts 1, 2 and 3 will be elected. Because terms are staggered, council members in Districts 4 and 5 will not be on this year's ballot.
Councilman Douglas Hudson represents District 4, and Councilman John Rieley represents District 5. Their terms expire in 2022.