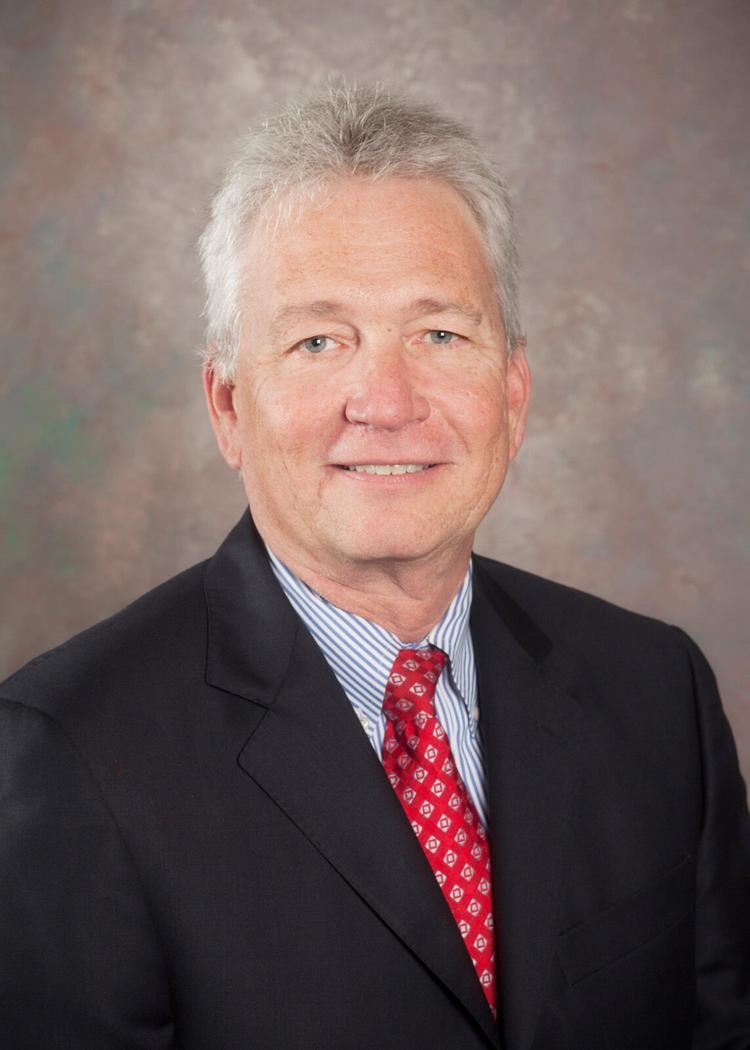 Sussex County Councilman Irwin G. "I.G." Burton III, who is running for a second four-year term representing District 3, has heard all of the comments his opponent has made about him and, disputing them, sighed, "The guy is just confused."
Fellow Republican Mark Schaeffer, 61, of Lewes, has said first-responders in the county are not funded well enough and that funding must be more equitable, because of rapid growth in the county, and claimed Burton "plans to raise real estate taxes."
"He has not supported our fire companies. He is passing ordinances that impact farmers' property rights. I am concerned about that and I want to make a change," Schaeffer said.
On his Facebook page, titled Mark G. Schaeffer for Sussex County Council, he stated, "The 3rd District needs real leadership immediately to correct the disastrous situation with our roads and to help support our EMS/1st Responders." His campaign slogan is "Keep Sussex Strong."
But Burton, 60, of Lewes, said he has voted for three budgets since being elected to his first term and "none of them have raised the property tax."
"What we passed last year was a hotel tax, so tourists who are coming in to stay in the hotels in the county pay a 3-percent tax, just like they do in the towns. But it wasn't a property tax. It was a tax on the tourists who are coming to hotels," he said.
In November, the council unanimously approved imposing the lodging tax in unincorporated areas of the county. It became effective in January.
The tax is on hotels, motels, bed-and-breakfasts and other lodging accommodations with five or more bedrooms, and was expected to generate more than $1 million in tax revenue for the county. It affects about 40 lodgings or tourist homes.
"Sussex County has not raised property taxes in 31 years, and I don't plan on raising property taxes now," Burton said.
"The user fee — that 3-percent lodging tax — goes to beach replenishment and other things people who come here use, like water quality, dredging, recreation, economic development. If we didn't place that user fee on hotels, the federal government would say, 'What is your participation?' By taxing the tourists, we keep our taxes low. You've got to look at my record. We haven't raised taxes in 31 years," Burton said.
He also rejected Schaeffer's allegation that he wants to raise the real estate transfer tax, because that is not done by the County, but at the state level.
Concerning funding for first-responders, Burton said that since he was elected, "I have increased Lewes' funding by 48 percent."
"There are 24 fire and ambulance companies in Sussex County. I can't say, 'Houses in Lewes are more import than Gumboro and I need more money than you.' You have to have a system. So, fire companies elect people to serve on a board, the Fire Association Board, and they come to us on the Sussex County Council and say, 'Look, this is the situation we are in, in Laurel,' for example or, 'This is the situation we are in, in Lewes.' And then we appropriate the money to the association, and they pay Laurel and they pay Lewes. It's a way of making sure the County is providing safety for all the citizens," Burton said.
Burton — whose Facebook campaign page is titled IG for Sussex County and whose website is under IG4D3 — said there are several projects he wants to see completed during a second term in office, including putting a workforce housing initiative in place.
"If we don't have places for our people to live, to help us through — teachers, police officers, nurses, orderlies — if we don't have a place for them to live, what are we going to do, because we are going to need their services. If the Lewes area is too expensive to live, then how do we get services?" he said.
Zoning was studied by a company that has expertise in such matters, he noted, and three recommendations were made: The County would set up a trust fund to help developers offset costs, County officials would review density in residential areas, and there would be a fund to help pay for repairs on existing homes that need rehabilitation.
Burton said he also wants to see a cluster ordinance in the developing district, to allow more open space.
"If there are all the houses on one side, clustered, open space is on the other side, then the next developer comes in and does the reverse, you get twice the open space," he said.
He is also working on a county supplemental road improvement fund, to help expedite road improvements.
Previously a member of the Sussex County Planning & Zoning Commission, before being elected to the County Council, Burton is a member and chairman of the Board for Directors for Bayhealth Medical Center. He's a trustee for the University of Delaware and member of the Delaware Council on Transportation.
A graduate of Washington College in Chestertown, Md., he and his wife, Julie, have four children.
District 3 encompasses the Broadkill Beach, Ellendale, Lewes, Lincoln, Milford, Milton, Primehook Beach and Slaughter Beach areas. The primary election will be on Sept. 15. The General Election will be on Nov. 3.
Council members are paid $30,855 annually, with a $2,750 stipend paid twice yearly. The president of the council receives $31,977 annually, with the same stipend.
In District 1, incumbent Michael Vincent, a Republican from Seaford, is being challenged by Hunter Hastings, a Democrat from Seaford, but because they are of different parties, they will not be on the primary ballot. Vincent was elected in 2008.
District 1 covers portions of western Sussex County including the Bethel, Blades, Bridgeville, Laurel and Seaford areas.
In District 2, the candidates are Lisa Hudson Briggs of Georgetown, Robert Wilson of Georgetown and Cynthia Green of Greenwood, all Republicans. Wilson is the son of incumbent Councilman Samuel Wilson, who is retiring and not seeking re-election. District 2 encompasses northwestern and central Sussex County, including Georgetown, Greenwood, Lincoln, Milford and Millsboro.
The next election in Districts 4 and 5 will be in 2022.