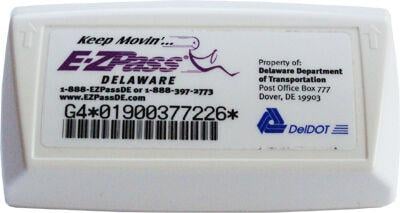 Beginning Friday, Nov. 26, and running through Friday, Dec. 31, new E-Z Pass customers will receive a free transponder (a $15 value) with each individual account opened during that time. The promotion is open to residents of every state, not just Delaware residents.
Nearly 75 percent of drivers are already saving time and money on Delaware toll roadways with E-Z Pass, officials noted.
People can open a personal account at ezpassde.com or stop by a toll plaza or the E-Z Pass Customer Service Center. (Note: DMV locations are unable to offer the transponder promotion. New commercial E-Z Pass accounts and E-Z Pass On the Go sales are not eligible. For complete eligibility information, FAQs and more, visit ezpassde.com)
The account must be loaded with a minimum of $25, which can be replenished automatically or manually, and account holders will receive their free transponder in the mail after  seven to 10 business days, complete with new account information and welcome packet.
The promotion will run only as long as transponder supplies last, or through Friday, Dec. 31. Accounts can also be opened by calling 1-888-EZPASSDE (1-888-397-2773).