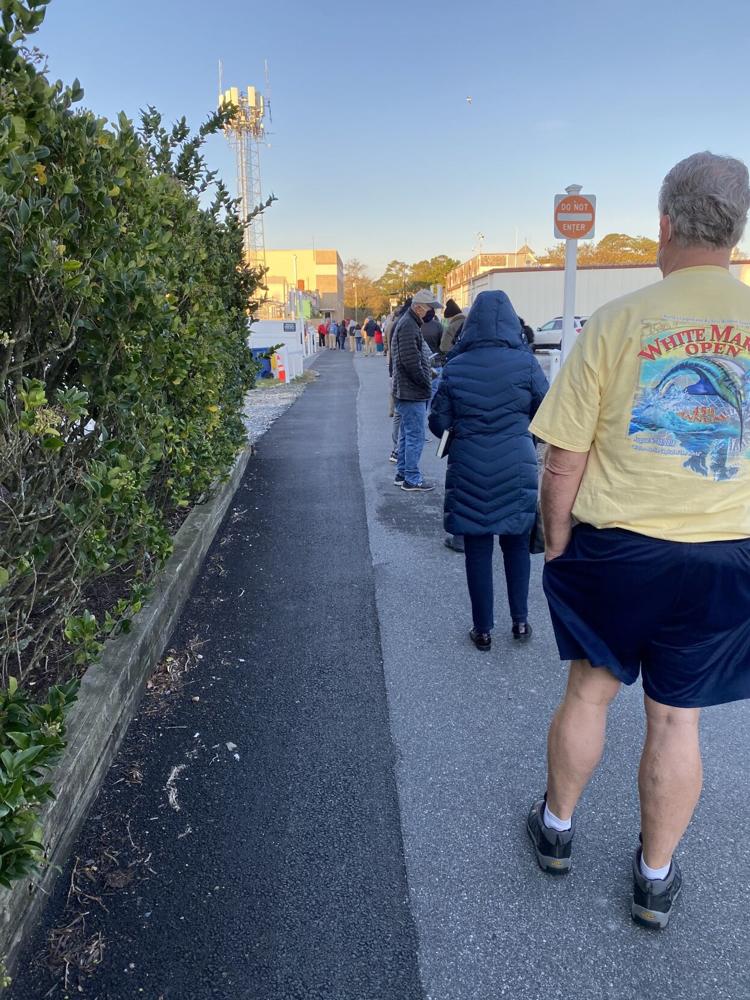 Many Delawareans have already cast ballots in the 2020 general election. But for everyone else, it's time to either return that absentee ballot or visit their assigned local polling place on Tuesday, Nov. 3, anytime from 7 a.m. to 8 p.m.
Eligible voters in Delaware must be a state resident; a U.S. citizen; at least 18 by Election Day; and registered to vote in Delaware. Voter registration closed for the 2020 general election in mid-October.
Voters can find a "one-stop shop" online at https://ivote.de.gov (register to vote, update address or political affiliation, find polling locations and view sample ballots).
Maps, calendars, eligibility rules and candidate lists are online at https://elections.delaware.gov (Delaware) and https://electionssc.delaware.gov (Sussex County).
People can also contact the Department of Elections' Sussex County Office at 119 N. Race Street, P.O. Box 457, Georgetown DE 19947. The phone number is (302) 856-5367. The emails addresses are votesc@delaware.gov (general information) and absenteesc@delaware.gov (absentee voting).
Southern Sussex County voters may be voting for the following offices and candidates:
U.S. president and vice president:
• Joseph Biden Jr. and Kamala Harris (Democrat);
• Donald Trump and Michael Pence (Republican);
• Jo Jorgensen and Jeremy "Spike" Cohen (Libertarian);
• Howie Hawkins and Angela Walker (Green Party of Delaware); and
• 25 additional write-in candidates (listed at https://elections.delaware.gov/services/candidate/genl_wcddt_2020.shtml).
U.S. senator:
• Christopher Coons (Democrat);
• Lauren Witzke (Republican);
• Mark Turley (Independent Party of Delaware); and
• Nadine Frost (Libertarian).
U.S. representative in Congress:
• Lisa Blunt Rochester (Democrat);
• Lee Murphy (Republican);
• Catherine Purcell (Independent); and
• David Rogers (Libertarian).
Governor:
• John Carney Jr. (Democrat);
• Julianne Murray (Republican);
• John Machurek (Libertarian); and
• Kathy Dematteis (Independent).
Lieutenant governor:
• Bethany Hall-Long (Democrat);
• Donyale Hall (Republican); and
• Kevin Baron (Independent).
Insurance commissioner:
• Trinidad Navarro (Democrat); and
• Julia Pillsbury (Republican).
There is no contest for local state legislature seats: state Sen. Gerald Hocker Sr. (R-20th), state Rep. Ruth Briggs King (R-37th), state Rep. Ronald Gray (R-38th) and state Rep. Rich Collins (R-41st) were all unopposed after the primary elections.
Sussex County Council candidates include:
• District 1: Hunter Hastings (D) and Michael Vincent (R);
• District 2: Cynthia Green (R) (no contest);
• District 3: Mark Schaeffer (R) and Patricia Drago (unaffiliated, write-in);
• Sussex County Clerk of the Peace: Norman "Jay" Jones Jr. (R) (no contest).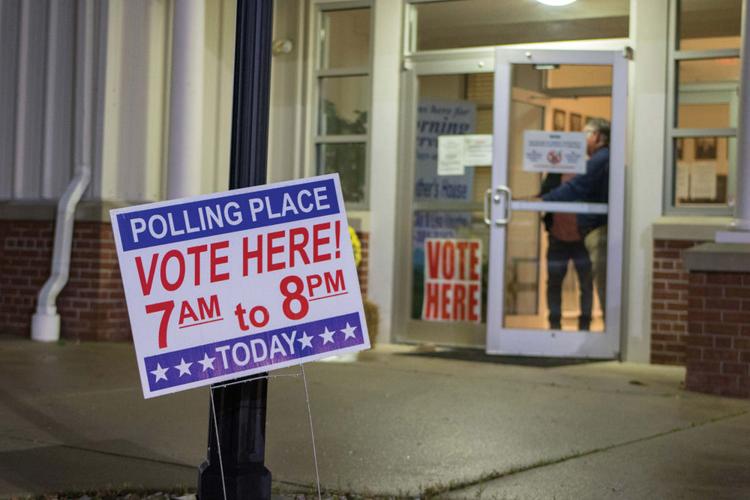 Reminders for in-person voting
All in-person voters should expect to wear masks and socially distance, according to COVID-19 precautions, on Nov. 3. If indoor spaces fill up, voters may need to wait in line outdoors. To protect the public and poll workers, there will be face shields, hand sanitizer, rubber gloves and alcohol wipes for the voting machines. However, voters will come within 6 feet of poll workers during sign-in and during the machine tutorial.
Delaware does not require official ID cards to vote, but poll workers will need some proof of identity, such as a driver's license or state ID card; U.S. passport; signed polling-place card; signed Social Security card; signed vehicle registration; signed credit card with photo; or a similar document that identifies the person by photo or signature. Anyone who prefers not to or is unable to show some form of ID must instead fill out an affidavit before voting.
Handicapped-accessible polling places and voting machines are available. Voters who need assistance can inform the election officers at the polls. Voters with special needs may also bring someone to assist them in the voting process.
Absentee voting guidelines
Absentee voting is available to those qualified voters who are unable to appear at their assigned polling place on Election Day. Vote-by-mail is a temporary expansion of that, put in place by the state to reduce the coronavirus' spread.
The official deadline to request a ballot by mail is noon on Friday, Oct. 30. However, voters may need to hand-deliver the resulting ballots back to Georgetown to meet the Nov. 3 deadline for voting. The deadline for all voting is Tuesday night.
Absentee and mail-in ballots cannot be dropped at regular polling places. Those mailed ballots must be received by the Department of Elections in Georgetown by 8 p.m. on Nov. 3 (voters can confirm that the ballot was received by checking https://ivote.de.gov). There is also a 24-hour drop-box at the back of the building for hand-delivery of ballots. Registered voters can return completed, sealed and signed ballots in the care of another person.
However, if individuals are unable to deliver their completed absentee ballot on time to Georgetown, they can still physically vote at their regular polling place. A belated voter can visit their regular polling place on Election Day, and the staff will check the voter's record, which will require extra time to verify. If the record shows that no ballot was collected, the absentee ballot will be voided and the voter can proceed to a voting booth. If they vote and their ballot does belatedly arrive in Georgetown, the second ballot will be rejected. Introduced in 2019, the state's new electronic sign-in system keeps track of who has voted, to prevent people from double voting.
Absentee voting will also be available by in-person appointment in the Department of Elections until noon on Monday, Nov. 2.