After three decades of service with the state of Delaware, Transportation Secretary Jennifer Cohan will retire the end of October and take over as chief executive officer of Leadership Delaware.
"It has been an honor and privilege to serve the citizens of Delaware for the last 31 years," Cohan stated in a news release.
"I am excited to take on this new challenge as CEO of Leadership Delaware to help grow our state's up-and-coming leaders. I am a lifelong learner of leadership and I believe strongly in giving back to the amazing Delaware community, which makes this a perfect fit for me," she stated.
Terry Strine, the outgoing CEO, and the organization's co-founder, will work with Cohan during the transition, and her position will be effective Jan. 1, 2021.
Leadership Delaware is a yearlong program that unites Delawareans who want to make lasting changes in the state through "issue-based focus forums on diverse topics ranging from the economy to corporate governance and more," according to a news release. It was founded in 2008 by Strine, his wife, Sandy, and former Gov. Pete du Pont.
Gov. John Carney announced Cohan's retirement, saying she has been a "tremendous asset to our team and to the State of Delaware for more than 30 years."
"Jen modernized the Division of Motor Vehicles (DMV) as the first woman to ever lead the division and oversaw the development of the state's largest-ever public infrastructure program as DelDOT secretary. Her experience, intellect and depth of knowledge about how state government works will not easily be replaced. Jen also has a unique ability to lift the spirits of those around her and rally a team around a common cause. We will miss her in state government. But I'm positive she will continue to do great work on behalf of the people of Delaware," the governor said.
Carney is expected to nominate Deputy DelDOT Secretary Nicole Majeski to replace Cohan. Majeski must be confirmed by the Delaware Senate.
Majeski has served as deputy since 2011. Previously, she worked for New Castle County government, serving as chief of staff for Sen. Chris Coons, when he was county executive.
A graduate of the University of Delaware, Majeski lives in Middletown with her husband, Ari Messinger, and their two sons.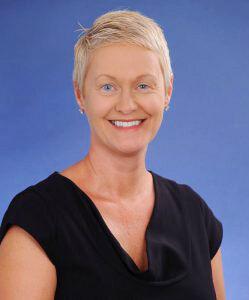 Cohan was appointed by former Gov. Jack Markell in January 2015 and became the third woman to serve as secretary in the department's 100-year history. She oversaw the development and execution of the largest roadway infrastructure program in Delaware's history.
Previously, she served as Director of the Delaware Division of Motor Vehicles for eight years and led a transformation of the DMV through investments in technology.