It's been a learning process for Delawareans to mail their election ballots this year. Although absentee voting has always been allowed, Delaware has introduced vote-by-mail for 2020, which is a very similar and no-excuse form of voting.
In-person voting is still available at physical polling locations around the state. But nearly 50 percent of voters used absentee ballots during the July presidential primary election, many to help reduce the spread of the COVID-19 coronavirus.
"We want you to be assured that all of us in Elections are working to ensure a convenient, safe experience to you as a voter," said State Election Commissioner Anthony Albence earlier this year.
For public health reasons, former County Director Kenneth L. McDowell also encouraged voters to consider voting by mail or absentee.
Voting by mail is voluntary. Residents can still choose to vote in person at their polling place on Election Day.
Check the mail
There is little difference between vote-by-mail and absentee voting. The absentee process has not changed. Vote-by-mail is just a new and additional option, created for this year by a majority vote of the General Assembly. Both involve a two-part process, requiring voters to submit an application with affidavit before the ballot itself is obtained.
That can be done in person at the Department of Elections, by mail, fax or online at https://ivote.de.gov.
To be proactive, the Department of Elections has been sending ballot request forms to registered voters. These were not ballots. They were only application forms for requesting a ballot.
Before the general election, the State will send another round of request forms to any registered voters who have not already requested mail-in ballots, including to those incarcerated individuals who are allowed to vote.
The state's absentee ballot request form requires the voter to indicate a specific reason as to why they cannot vote in person. Anyone who has already requested an absentee ballot, as opposed to a mail-in ballot, can request to vote by mail for the reason: "I am sick, or physically disabled," which covers the need to vote by mail in order to practice self-quarantine or prevent community spread of the coronavirus COVID-19. That was permitted by gubernatorial executive order. In contrast, vote-by-mail does not require a reason, and it was created by the general assembly.
Concerns and protections for bad timing
All mailed ballots must be received by the Department of Elections in Georgetown by 8 p.m. on each election day. There is also a 24-hour drop box at the back of the building for hand-delivery of ballots. Ballots cannot be dropped at a polling location.
Although voters have until the Friday before an election to request a ballot be mailed to their homes, Albence acknowledged that there are concerns about the U.S. Postal Service being able to deliver mail in a timely matter.
"We always advise folks to really mail it as early as possible. … We do have drop boxes in the [Department offices], so that is an option for you if you're tight on time," Albence said.
Completed mail-in ballots cannot be submitted to the local polling place. However, if something prevents a voter from delivering the completed mail-in ballot to Georgetown, they can still physically vote at their regular polling place. A belated voter can go to their polling place on Election Day, and the staff will check the voter's record, which may involve a call to Georgetown. If the record shows that no ballot was collected, the absentee ballot will be voided, and the voter can proceed to a voting booth. If they vote in person and their ballot was to belatedly arrive in Georgetown, the second ballot would be rejected.
Get out the vote
The most important thing is that people vote and are able to participate, so the League of Women Voters has been hosting webinars and information sessions this summer.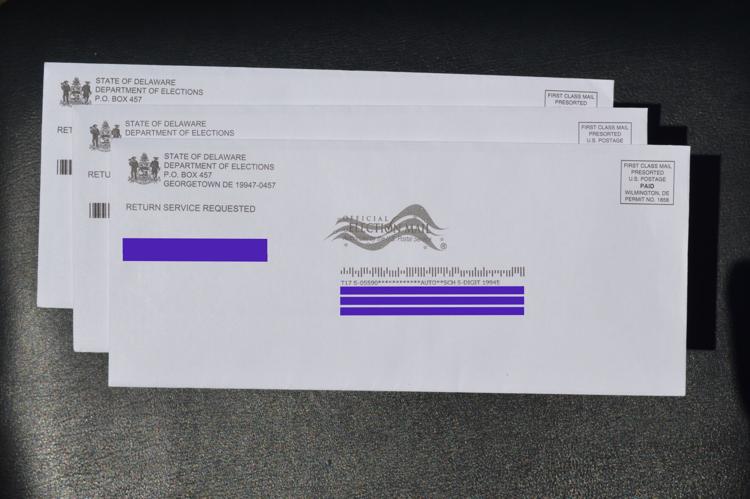 "I think people want to vote this year. The school board had tremendous participation this year, so I think they want to be engaged," said Jill Itzkowitz, state chairperson for the LWV Elections Committee.
She said she appreciates the redundancies built into the mail-in system. For instance, voters can actually look up online whether their mail-in vote was counted.
"You can see the status of your ballot online. So if you're not confident that they received it, you can check online … and that gives you confidence," said Itzkowitz. "Then the Department of Elections will open ballots 30 days in advance, so they don't have a backlog" of envelopes to open on Election Day. That is just to open and verify ballots, not to tabulate them.
She, too, voted by mail.
"It was so easy! And you can think about it, think about who you want to vote for and you just check your box and put it in the mail, and because you have that status, you can look at it. I felt confident that my vote counted."
Locally, she said, the League of Women Voters does not have major concerns with the 2020 elections.
"In Delaware, we're a small state. We know the election commissioner, and I know they've been preparing and they had some dry runs with these primaries," Itzkowitz said. "But as I look around the country, there's been some big issues, there's been lines at the polls, 3- to 4-hour lines, which is totally unacceptable [or very delayed results]. … I do have some concerns around the country, but not the state of Delaware."
In Delaware, she said, she has not personally heard of any voter suppression tactics, nor of any voter fraud.
"With vote-by-mail, Washington and Oregon had been using it for years, and they have very little fraud," she said.
Delawareans have several options for registering to vote: by mail, online (https://ivote.de.gov), in person at certain government offices and at mobile registration events.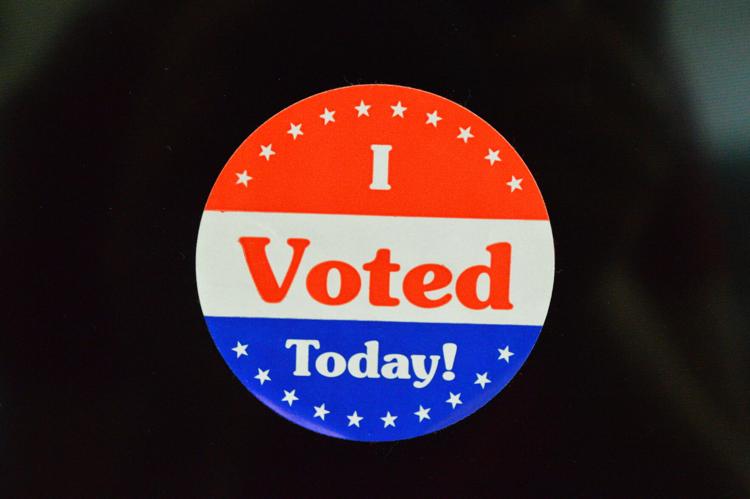 "Voting is important because it's how our government is run, which impacts you in every single way. It impacts your financial health, emotional heath, environment, your children's health, our children's welfare, your grandparents' welfare," Itzkowitz said. "Some people sometimes don't see the relationship, and it impacts everything you do."
How to help
There are many ways for people to aid in the election.
"We welcome additional poll workers" age 16 or older to help run the elections. The state usually recruits a total of 4,000 per year. With older people more at risk from COVID-19, recruiting volunteers is especially critical this year as some long-timers bow out. Workers are paid and must remain on-site the entire day, in order to increase consistency and redundancies, in case any issues arise.
Many individuals also choose to help get out to vote. They may drive individuals to the polling places. People may also deliver completed ballots (absentee and vote-by-mail) to the Department of Elections, as long as the individual voter had sealed and signed the envelope themselves.
What about online ballots?
With so many 21st-century services now provided online, some people wondered why can't the general public also vote online? Basically, that's because Delaware Code doesn't allow for it, Albence said. Currently, only people who are sick, disabled or are in uniformed service or overseas can be able to vote online through absentee ballot.
"It's defined by state law, who can access that," Albence said, so it would be up to the Delaware General Assembly to change that rule, legislatively. "We have a system whereby they can vote by electronic means. And it's really designed for those individuals who are unable — the thinking behind it is people in the military, for example, may not have the ability to receive traditional mail somewhere." Or some people at home might use "adaptive software if they have some kind of impairment to access a traditional ballot … ensuring they can vote independently."
You can still vote in person
It was just a one-time special allowance in July that voters were allowed to attend any polling place in their county for the presidential primary. But this autumn, everyone will be back at their regular schools, fire halls or government buildings.
"Yes, you'll be back at your districts," Itzkowitz said, "and the Department of Elections will clean and sanitize the voting equipment after each voter. And you have to wear a mask and practice social distancing."
Polling place notification cards will be mailed out prior to the primary election.
Key information for all voters
The deadline to register or change political party affiliation for the Sept. 15 Primary Election has already passed. However, Oct. 10 is the final deadline for Americans to register to vote before the Nov. 3 General Election (or Oct. 19 for uniformed service members and citizens living outside the U.S.).
Eligible voters must be a state resident; a U.S. citizen; at least 18 years by the Nov. 3 general election; and registered to vote in Delaware.
People can learn more about the candidates through their websites, interviews and through VOTE411.org, where the League of Women Voters has candidate profiles, sample ballots and the latest election information.
Voters can find a "one-stop shop" online at https://ivote.de.gov (register to vote, update address or political affiliation, find polling locations and view sample ballots).
More maps, calendars, eligibility rules and candidate lists are online at https://electionssc.delaware.gov (Sussex County) and https://elections.delaware.gov (Delaware).
People can also contact the Department of Elections, Sussex County Office at 119 N. Race Street, P.O. Box 457, Georgetown DE 19947. The phone number is (302) 856-5367. The email is votesc@delaware.gov (general information) and absenteesc@delaware.gov (absentee voting).