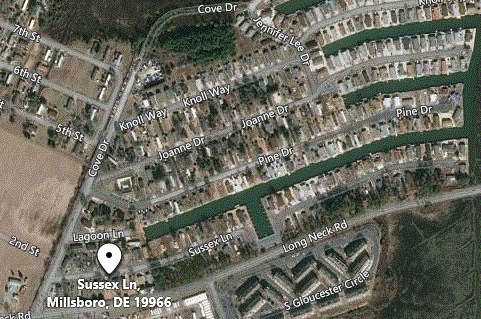 Delaware State Police this week were investigating an attempted armed robbery that occurred in a Millsboro community Tuesday.
According to the DSP, on Sept. 14, around 9:27 a.m., a 67-year-old woman was loading items into her car in the driveway to her residence on Sussex Lane in the Mariners Cove community when an unknown man reportedly approached her. The man allegedly pointed a gun at the victim and demanded money.
When the suspect was unsuccessful in obtaining any money, police said, he fled the area in an unknown make and model vehicle.
The victim was uninjured during the incident, police said.
The suspect was described as male, with a thin build, of average height and wearing a face covering.
The incident remained under active investigation by the Delaware State Police Troop 4 Criminal Investigative Unit mid-week. Anyone with information regarding this case should contact Detective Lindsay Coleman by calling (302) 752-3813. Information may also be provided by calling Delaware Crime Stoppers at 1-800-TIP-3333 or via the internet at http://www.delaware.crimestoppersweb.com.