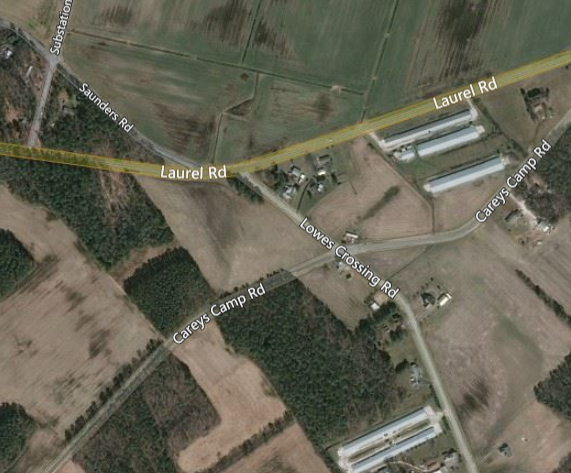 Delaware State Police on Wednesday, Nov. 11, were investigating a single-vehicle crash that claimed the life of a 58-year-old Millsboro woman.
On Tuesday, Nov. 10, 2020, around 8:46 p.m., police reported, a 2010 Kia Sportage was traveling eastbound on Laurel Road, approaching a moderate left curve in the area of the intersection of Lowes Crossing Road. For unknown reasons, they said, the operator failed to negotiate the curve and exited the south edge of roadway into a shallow ditch.
According to the DSP, the Kia continued traveling before it struck a utility pole and entered Lowes Crossing Road, where it started rotating counter-clockwise as it rolled over multiple times before coming to rest.
The 58-year-old driver was the only passenger in the vehicle and was pronounced deceased at the scene. Identification of the driver was being withheld pending notification to her next-of-kin.
Laurel Road was closed for approximately three hours, police said.
The crash remained under investigation by the Delaware State Police Troop 7 Collision Reconstruction Unit. Anyone with information regarding the collision is being asked to contact Detective R. Albert by calling (302) 644-5020. Information may also be provided by calling Delaware Crime Stoppers at 1-800-TIP-3333 or via the internet at http://www.delaware.crimestoppersweb.com.