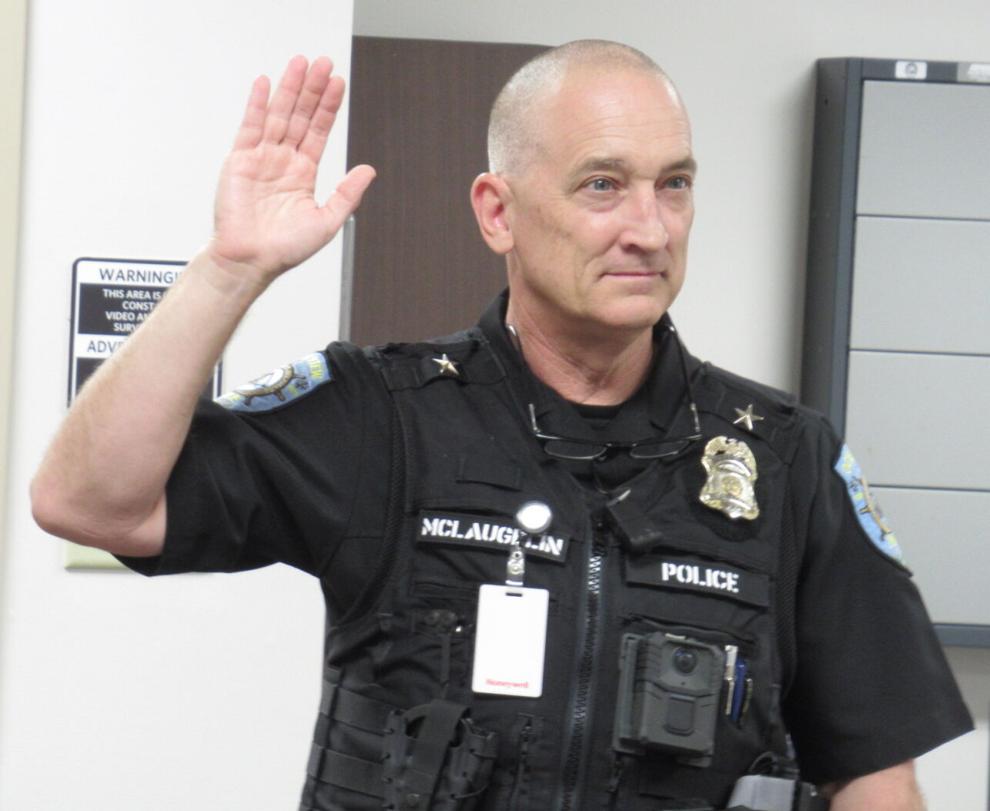 The first recorded meeting of Fraternal Order of Police Lodge 16 was on May 20, 1999, and the group has been meeting and active in the community until COVID canceled meetings for more than a year. At the Lodge 16 meeting before meetings were suspended, officers resigned their positions after having served for several years, leading to an election for new officers this month.
Previously, Ray Meyers was the president, Sally Byrne was secretary, Wally Brown was state representative, and Sally Byrne and her late husband, John, were charter members of the lodge.
"We owe them a debt of gratitude for their dedication to the lodge, for their leadership that they provided and for running for reelection when no one stepped up to run," representatives said.
In a Sept. 9 election, Ocean View Police Chief Ken McLaughlin was elected president, Steve Micciche (a current board member) as vice president, Tom Maly (also a current board member) as treasurer, Paul Bolton (another current board member) as secretary, David Buchanan as state trustee, and Jack McKee (a current board member) as chaplain.
McLaughlin is not new to the position of lodge president. He was the first one, in 1999.
"Now, he has stepped up again, and the members are all looking forward to doing big things under his leadership. The first event we will be helping with will be the Cops & Goblins Ocean View event on Oct. 30, which is a lot of fun."
Any retired law enforcement officers who have moved into the area are welcome to attend meetings, which are held on the first Thursday of each month at 5 p.m. Those who are interested should contact Paul Bolton at pebolton@mediacombb.net. Current members are also being reminded that 2021 dues are being collected and can be sent to FOP 16, P.O. Box 966, Bethany Beach, DE 19930-0966.