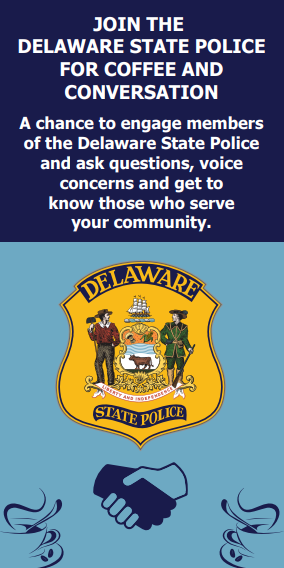 Delaware State Police Troop 4 will be holding a Community Café on Monday, Sept. 20, at 9 a.m. at Evans Park at Millville, located at 32517 Dukes Drive, Millville.
The Community Café will have Troop 4 administration and the community outreach officer in attendance to meet and interact with members of the public.
The Community Café is often referred to as "Coffee with a Cop" in other police agencies and is being held in an effort to build a stronger relationship between the Delaware State Police and the communities that they serve, DSP officials said.