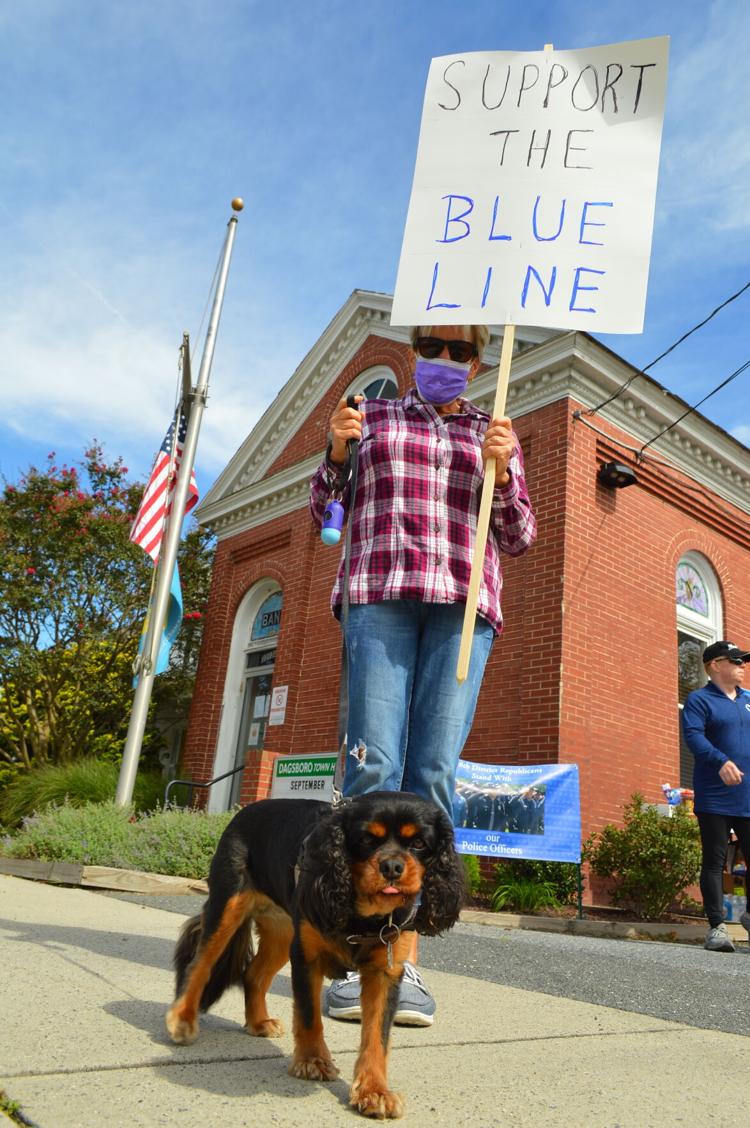 National Thank a Police Officer Day shined a spotlight on the good things that police do for their communities. Events were held across the Delmarva Peninsula on Sept. 19, including at the Dagsboro Police Department.
"They deserve a lot of respect — not just today, but every day. They are always there at the drop of a hat," said organizer Heidi Lentowski, who has "adopted" the Ocean View and Dagsboro police departments for about five years now.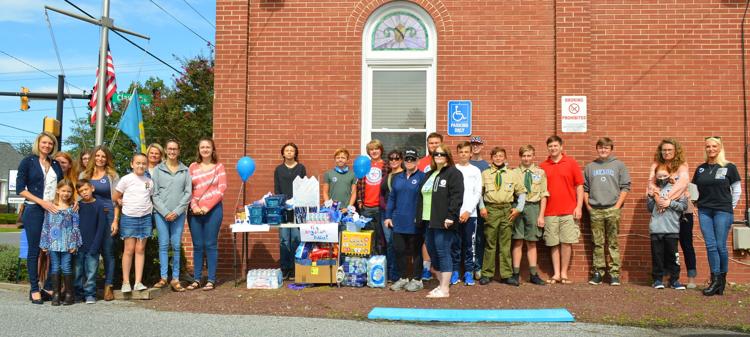 The Dagsboro event was mostly a gathering and physical show of support, with a few brief words and a few signs and honks from passing cars. People also brought donations of snacks, bottled water and Gatorade, microwavable meals and hand sanitizer, plus some coffee mugs and gift baskets for the police officers.
"I have been through a lot of domestic violence in my life, so going through that, I have a lot of respect for them," Lentowski said. "Actually, two officers from Dagsboro and two from Ocean View set up a surprise party for my autistic son, so that's kind of how we got involved in trying to give back."
In addition to the nationwide annual public event, the family also delivers supplies in spring and winter.
"We appreciate the support. As always, if anyone has any needs, we try to be approachable," said the DPD's Sgt. Nick Disciullo. "In small towns, you have that ability to build those close relationships."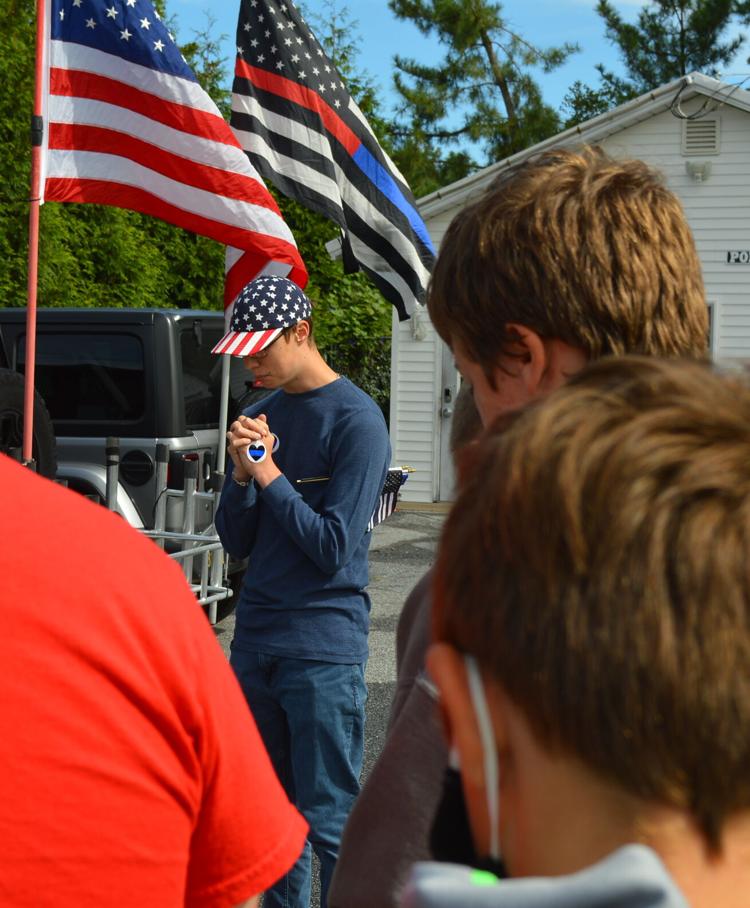 Besides this month's special event, Disciullo said they receive tokens of appreciation throughout the year — often in the form of baked goods.
"It feels good, especially with everything going on," he said, referencing civil unrest and anti-police rhetoric as the United States grapples this year with safe and equitable justice.
The Dagsboro officers had to leave their own party just as things were starting. They responded to an emergency call one block away, their flashing lights still in view as the crowd began the Pledge of Allegiance.
Groups including the Sussex Teenage Republicans (STaR) also made an appearance "to support our police," having collected gifts and signatures on a giant greeting card.
"They're under attack right now…" asserted Gus Fadden, 17.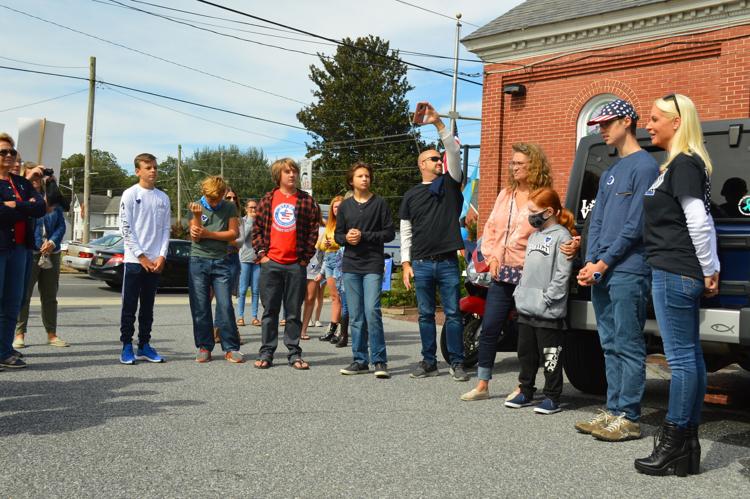 For information on the annual events and more, visit the Delmarva Supports Law Enforcement Facebook page.