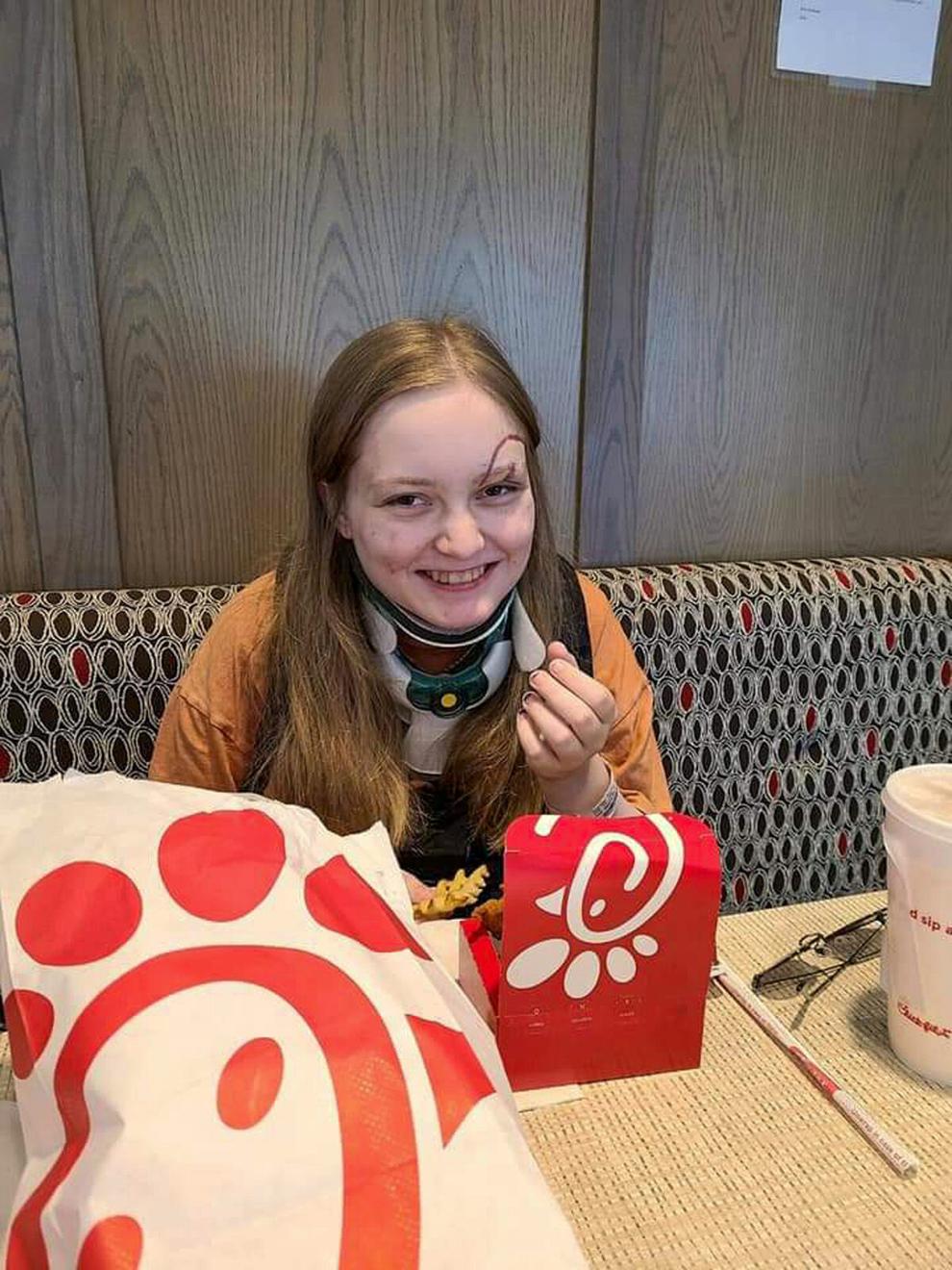 Ashley Nickerson was all smiles as she sat in a booth at a fast-food restaurant and snacked on french fries on Monday.
"Ashley had her first outing for recreational therapy today. She walked into Chick-fil-A and had lunch! Look how happy she is," the update on the Ashley Nickerson Updates Facebook page stated.
Nickerson, the 17-year-old Georgetown resident who was seriously injured in a traffic accident that caused her to be on a ventilator in the Intensive Care Unit at Christiana Hospital and undergo a 9.5-hour surgery, is currently in a rehabilitation facility, with the goal of returning home for her 18th birthday, on July 31 and starting college in Connecticut in the fall. Posters, cards, pictures and gifts can be sent to her at the rehab facility, addressed to Bryn Mawr Rehab Hospital, Ashley Nickerson, Room 213, 414 Paoli Pike, Malvern, PA 19355.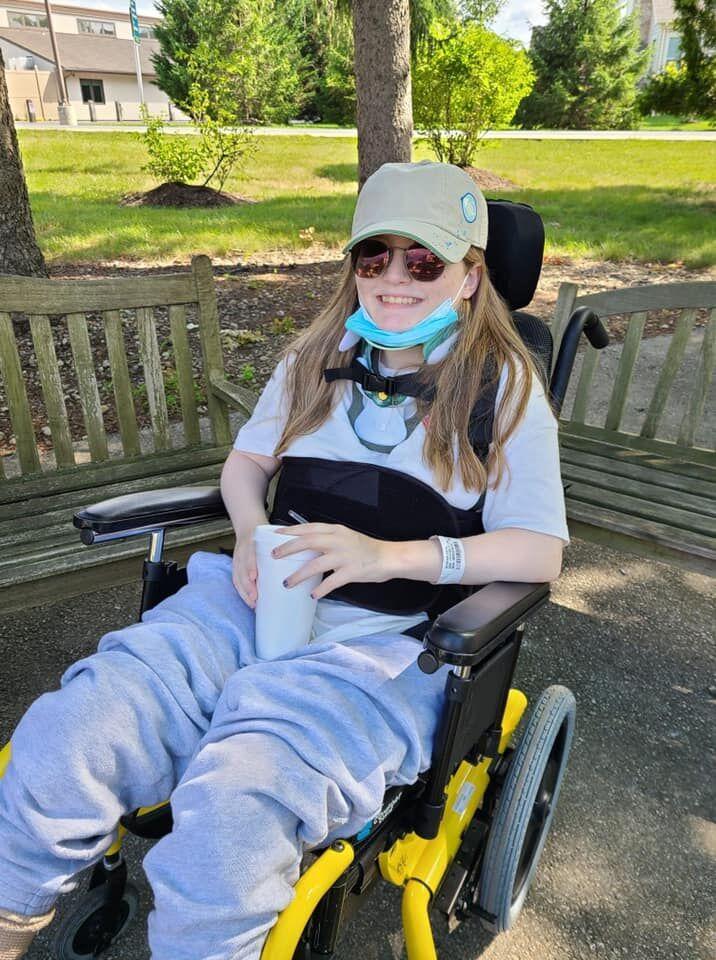 On Sunday, July 18, four weeks after the accident, a photo of Nickerson, smiling and sitting cross-legged in a wheelchair, was posted with the update that she is working hard in rehab and that doctors will begin treating facial scars with special creams.
Accounts have been set up to help her family pay mounting hospital bills for Nickerson, whose mother, Adrienne Nickerson, has worked for the Ocean View Police Department since 2001.
There's a Venmo account, @Ashley_Nickerson_Recovery_Fund, as well as a PayPal account, @AshlelyNickersonFund. Or, see https:/www.paypal.com/paypalme/AshleyNickersonFund.
Taylor Bank, at all locations, is accepting donations and placing them directly into her account. Or, mail a check to Adrienne Nickerson or Nicholas Harrington, with "Ashley Nickerson" in the memo line, to Ocean View Police Department, Attn: Ashley Nickerson, 201 Central Ave., Ocean View, DE 19970.