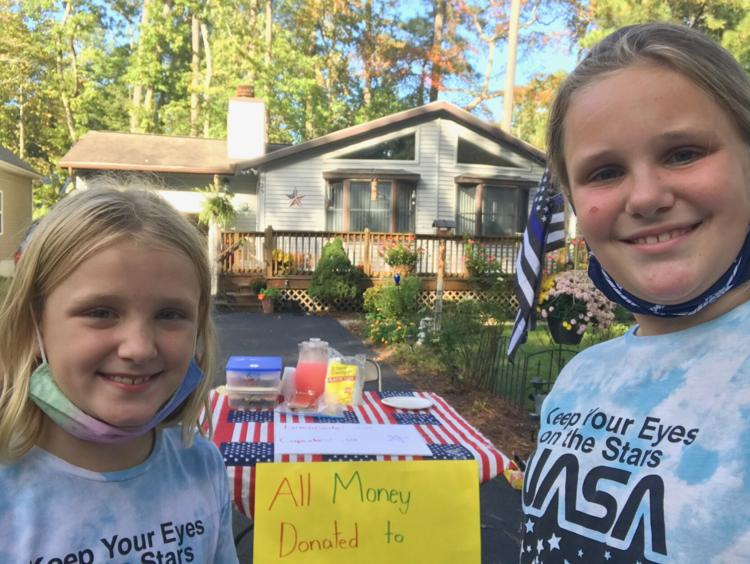 After a recent visit and presentation from the Showell and Ocean Pines, Md., fire departments, Most Blessed Sacrament Catholic School collected donations from students, teachers and staff to offer local emergency responders a gift. Two wreaths adorned with gift cards to Subway and Dunkin, made by one of the school's arts integration teachers, Sherry Brannon, were presented to the fire departments.
In keeping with the school's theme for the year, 'Called to Serve," Principal Kathleen Manns decided to make this a teachable moment.
According to Manns, "Teaching important lessons while having fun is a win for everyone. Each month this school year, our school community is focusing on one of the Corporal Works of Mercy. For this service project, we focused on giving drink to the thirsty. Last month we learned about feeding the hungry and conducted a food drive for the St. Vincent de Paul Society in Ocean City. Service to others is the foundation of what we do here at MBS, and these projects offer relatable experiences to our students."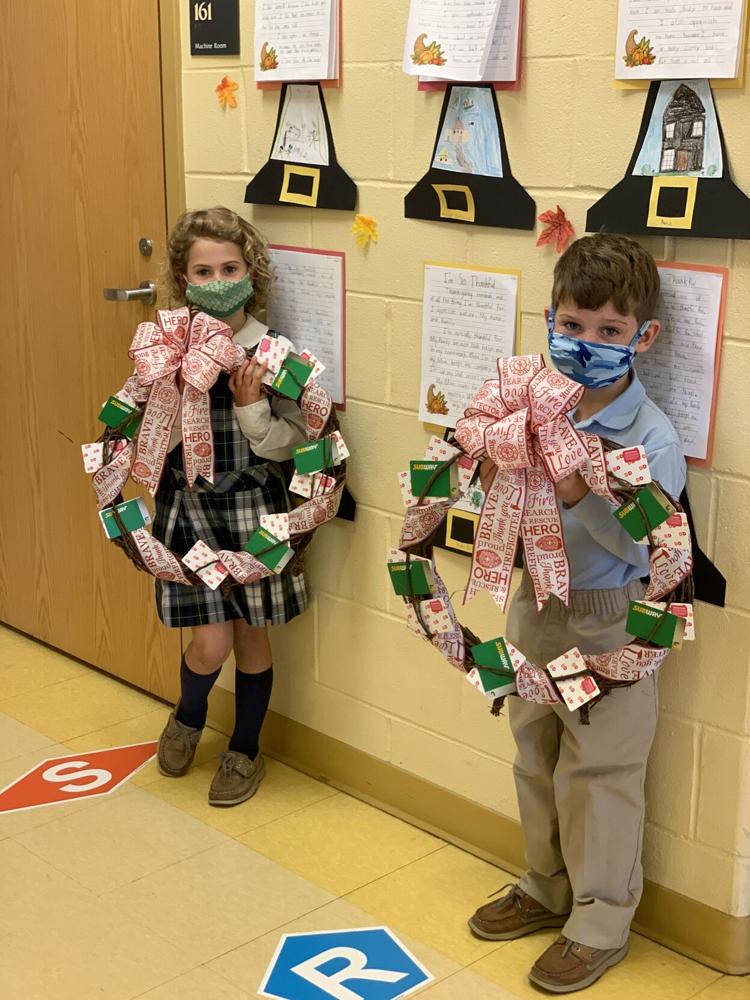 Like office dress-down days, the school's NUT (no uniform today) days are very popular, and the school asked each student to bring in a $1 donation to participate in the NUT day. Additionally, two of the school's intermediate students, Kate and Bryn Wanner, took their project a step further. The Wanner sisters decided that they could do more for local emergency responders and opened a lemonade stand to raise money. With their earnings, they were able to both contribute $34.50.
Most Blessed Sacrament Catholic School is a pre-K 3 through eighth-grade school located at 11242 Racetrack Rd., Berlin, Md. For information about admissions, contact Amanda Evans, director of Admissions and Advancement, at (410) 208-1600.