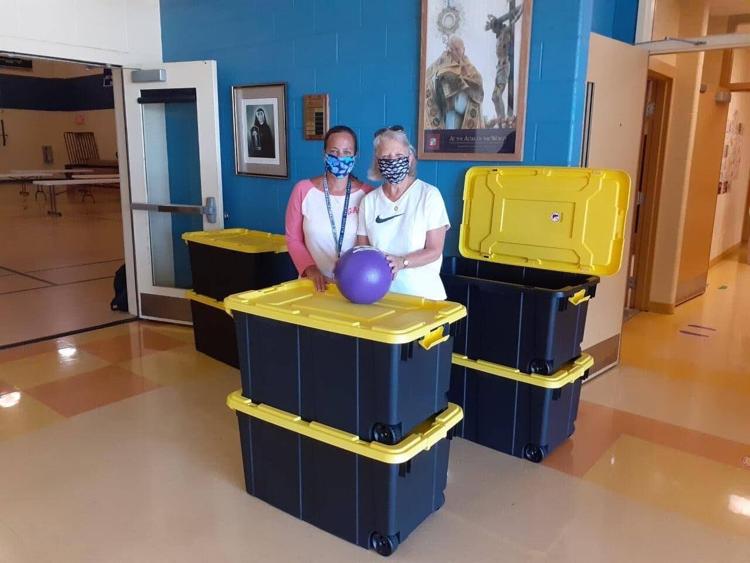 After nearly six months of vacant classrooms, hallways and playgrounds due to the COVID-19 pandemic, Most Blessed Sacrament Catholic School is again full of activity and voices.
Under the direction of the Catholic school's office in Wilmington, the school fit the criteria, being a school with a population of less than 250 students, of opening in person, five days a week, with accommodations. Students must be spaced 6 feet apart from one another, wear masks inside of the building and outside if social distancing cannot be maintained, practice proper hygiene habits and have their health evaluated by their families each day before entering the school campus.
With changes in our normal school day, the school asked its school community to come together to help transition back to school as seamlessly as possible. One big shift in the days has been additional time spent outside. In addition to recess and gym classes, students now have many breaks through the day to get outdoors.
"This new way of life has given us the opportunity to think 'outside' of the box. Children need time outdoors to recharge and move. It has been proven to help in their academic and physical development. We are now offering a lot more freedom for teachers to instruct outside in the fresh air. These are changes that will stay with our school community long after COVID-19 is memory," said MBS Principal Kathleen S. Manns.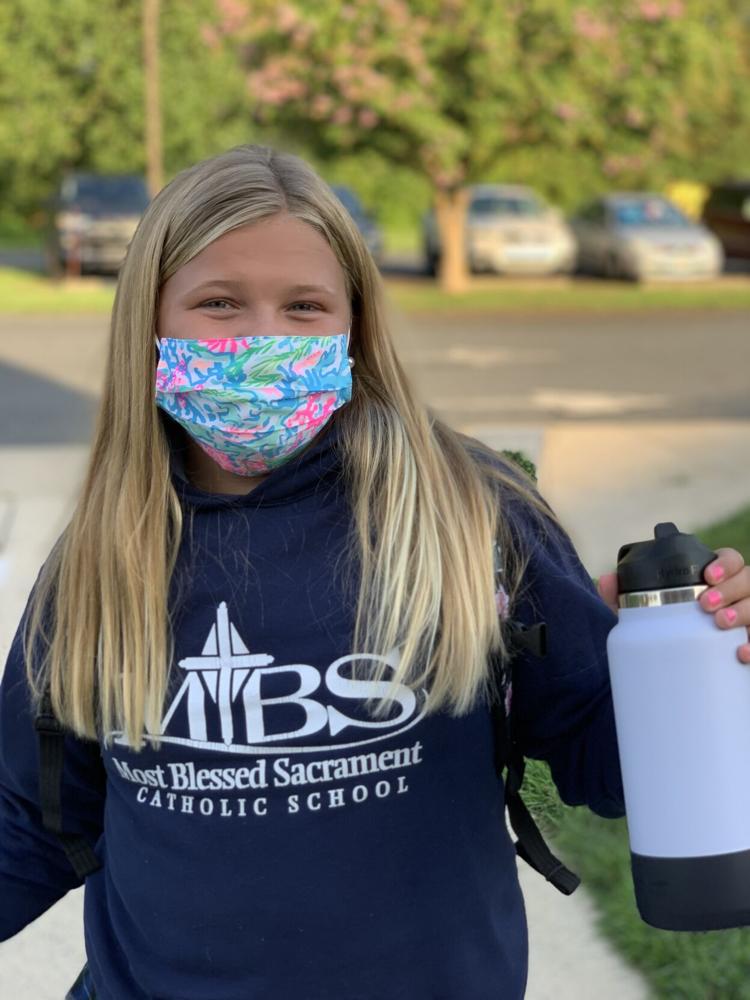 School officials said they are grateful to members of the community for donations made to help them move forward. Ed and Stephanie Rohe donated new and easily sanitized playground equipment for all classes. They have new touchless hand sanitizing stations, thanks to Rick Deale working together with Creative Assemblies in Bridgeville and Arena Signs in Lewes. Duane and Josie Cover lead a team of volunteers to create a sunshade over the school's outdoor classroom.
Manns also added, "Generosity and service to others runs deep in our MBS community. Throughout the months leading up to our opening, our families, teachers and staff really came together with ideas, donations and support. We truly couldn't do any of this without them. Our Diocesan school year theme is 'Called to Serve,' and it is already taking action with the shared time, talent and treasure of our school body."
With two weeks under their belts, officials said, students are flourishing in their classrooms. "Their resilient nature is evident in all they do. Though smiles are hidden under masks, our student's eyes glow with happiness. They are glad to be back to a routine. As we move on, our goal is to always stick to our plan to keep everyone healthy."
Most Blessed Sacrament Catholic School is a pre-K 3 through eighth-grade school located at 11242 Racetrack Rd., Berlin, Md. For information about admissions, contact Amanda Evans, director of admissions and advancement, at (410) 208-1600.