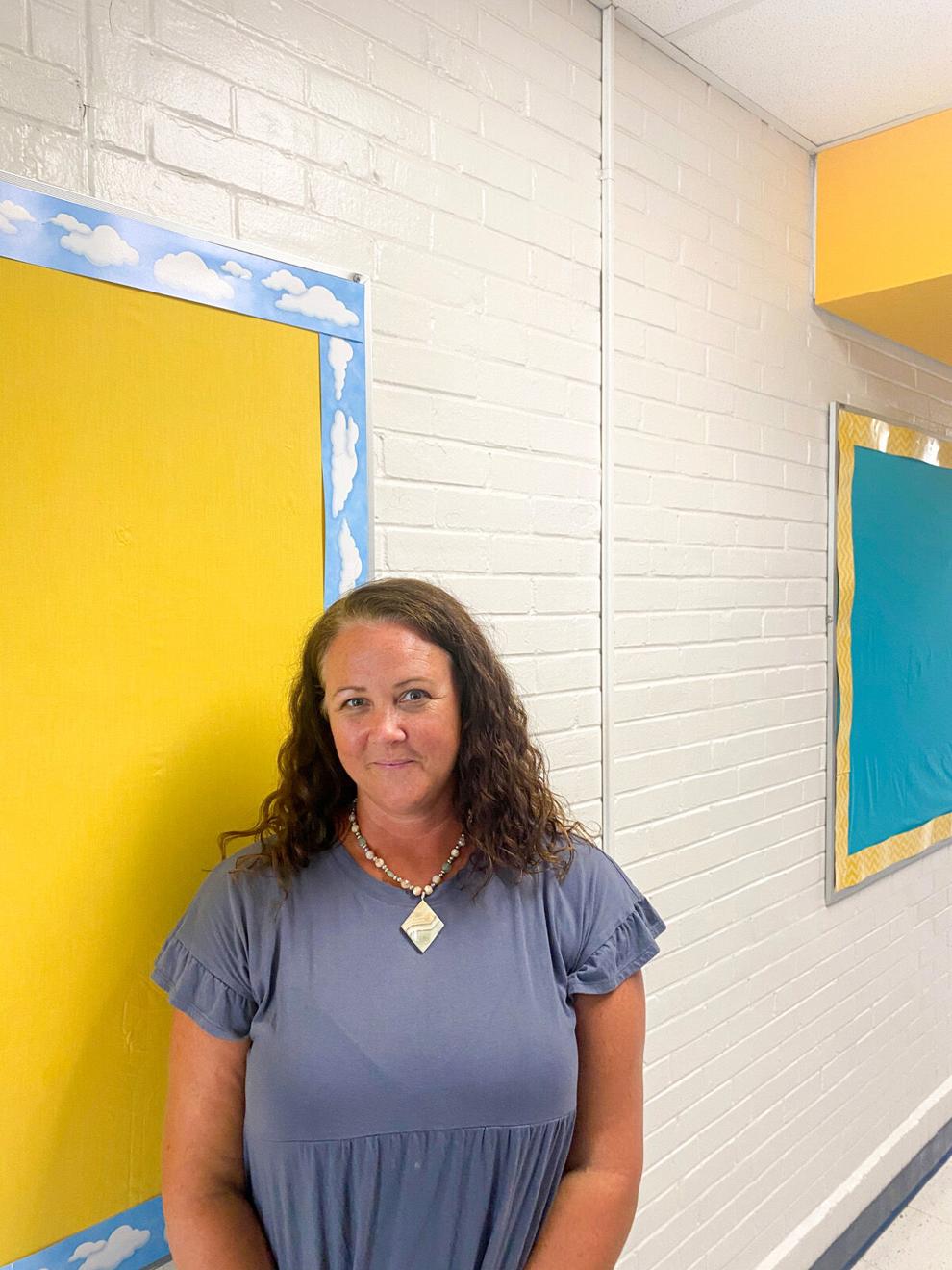 Shelley McBride has always desired to work with kids. Her mother was a gym teacher for 30 years at Phillip C. Showell Elementary School, positively impacting her students every day. McBride decided to follow in her mother's footsteps and become a teacher.
After 20 years of teaching, McBride has helped her students reach their full potential. She was named Teacher of the Year for 2021-2022 at Millsboro Middle School.
McBride teaches seventh-grade social studies, and the subject material is not always easily understood, she said. McBride said she believes that learning is supposed to be fun.
"Learning about eminent domain and economic freedom is not the most exciting information and content to learn," McBride said. "We just always try to make it a game, and we always try to have fun with it."
McBride is creative and has different strategies to motivate her students to participate.
"When they don't settle down and do their work, I will start singing. I even have a microphone. And I sing the most annoying songs," she said. "I know all the songs they listen to, because I have teenagers myself. It will be like Drake or Juice World, but I'll make it appropriate."
Her unique teaching style has been noticed by her colleagues.
"One main reason why she fosters such a positive environment is because of her enthusiasm. Shelley transforms normal mundane topics into an exciting learning experience for all her students."
McBride graduated from Indian River High School in 1993. She earned degrees from the University of Delaware and Wilmington University.
She then spent nine years at Millsboro Middle School, teaching remedial reading for sixth, seventh and eighth grades. McBride then taught at Lord Baltimore Elementary School for nine years, prior to returning to Millsboro Middle School.
McBride said she has learned a lot throughout her years of teaching, but nothing prepared her for COVID-19. McBride said she wants her classroom to be interactive, and the pandemic made that more of a challenge.
McBride had to adapt and find new ways to connect with her students, she said.
"I would just find something about each one of the kids to relate to them and give them little nicknames. That seemed to work and catch their attention," she said. "If they know that you care about them, then they're going to do the work for you."
McBride said she believes growth mindset is crucial for students feeling comfortable.
"I have a poster in the room that says, 'I wonder what mistake I'm going to learn from today.' You're welcome to make mistakes here and take risks. It's OK to make a mistake, because that's how we learn."
Outside of the classroom, McBride is the advisor for the Optimist Club, part of the community-based organization. The club has served Thanksgiving dinner at St. Mark's Episocal Church, made Christmas ornaments at a nursing home and formed a donation drive for a homeless shelter in Georgetown, among many other projects, she said.
"There's about 25 kids in the group, and they have a very structured agenda. We meet once a month to figure out a plan for the year. We have received a lot of good responses from that."
McBride prides herself on connecting with each individual kid, she said. Her goal is to build a teacher-student relationship that is trustworthy, she said. She believes that connection helps her students succeed.
McBride's influence has a lasting impact on her students.
"I can see a kid at a grocery store, at a drive through or out in the community. Kids will still come up to me and give me a hug, and say, 'You're my favorite teacher.' I just think it's cool that a kid I had 10 years ago still remembers me. That motivates me just to be a better teacher from year to year."
McBride's biggest message for her students is to never give up.
"No matter how hard school can be or home life can be. Whatever the issue may be, never give up. Don't just wish for it, work for it."