Raindrops held their breath on March 31 for the ribbon cutting on new playground equipment at John M. Clayton Elementary School in Frankford.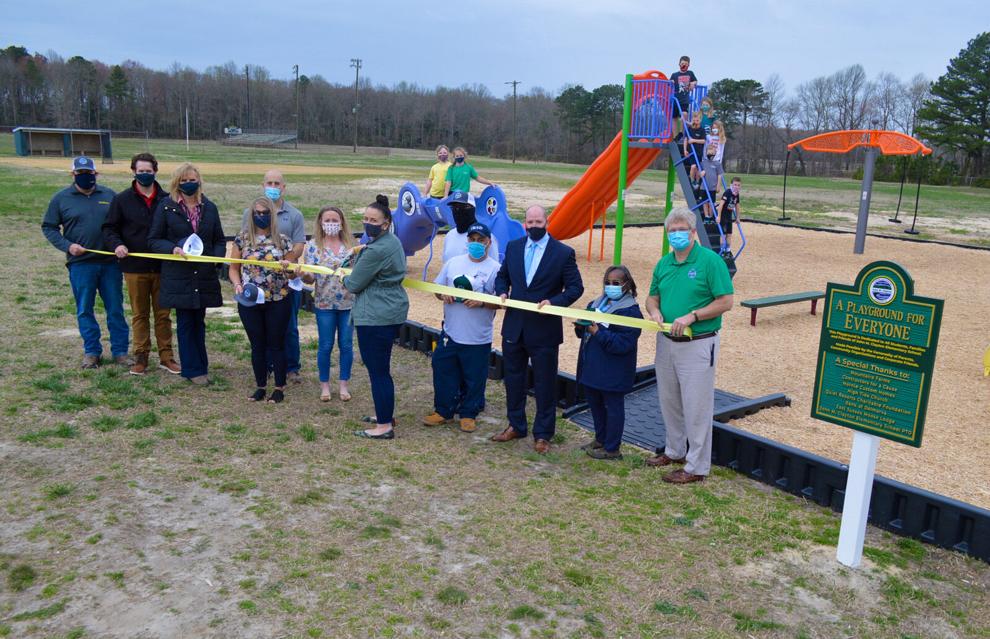 Local and corporate sponsors gathered a few months after construction to celebrate a space with more options, including slides, ADA-accessible swings and climbing gear and a whole lot of mulch to cushion any falls.
"We could not have done this at all without all of you," said PTO Co-Chair Carrie Subity, describing several years of planning and fundraising, plus some serious donations of storage space, money and workhours. "We are thrilled to say that our playground is finally a place for everyone."
JMC serves a number of students with physical restrictions or wheelchairs, and for possibly the past decade (since opening), there has been no handicapped-accessible equipment for children to enjoy.
So, what was the kids' feedback? "Amazing, great, wonderful, awesome," relayed Assistant Principal E. Bennett Murray IV. "Some of our students in wheelchairs, we want to make sure that they can come out to recess and enjoy themselves as much as students without physical challenges," he previously explained.
"We appreciate all of the hard work from the PTO and everyone else," said Principal Allisa Booth. "It's awesome to see [students] enjoying it and want to be here when school is closed."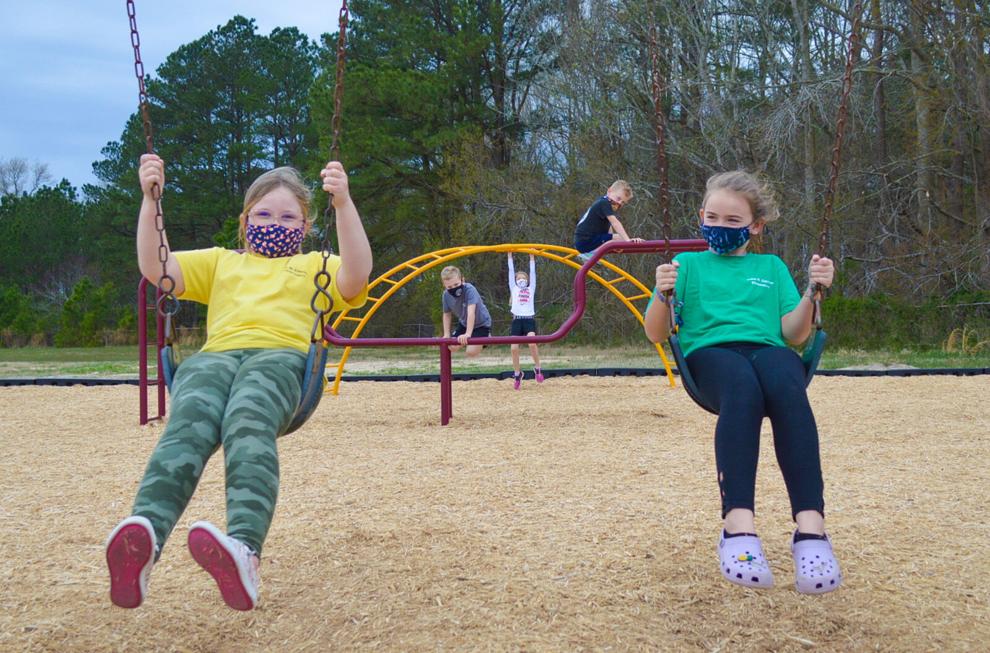 Generally, many local schoolyards, playgrounds and athletic areas are open to the general public afterhours. However, there have been restrictions while Delaware is in a state of emergency for the pandemic.
Also coming soon to JMC are an asphalt walkway, two picnic tables, and sunshades for an outdoor daytime learning space.