All children have a right to play with their classmates at recess — and now they'll also have the ability to do so in Frankford.
"John M. Clayton Elementary will finally have an accessible inclusive playground built so that all of the students can participate in recess and outdoor time," said PTO Co-Chair Carrie Subity.
The community has truly made this happen, as several years of planning and fundraising led to a joyful, sunny and brisk installation day on Dec. 10.
"We realized a few years ago there was a need for our children in wheelchairs with an inability to climb. We just figured we needed to do something for them. They literally have been only able to play with that sandbox over there," she pointed across the field, toward the parking lot "... They didn't feel like they were included."
When some students can't access the equipment, everyone misses out on the benefit of playing with their classmates.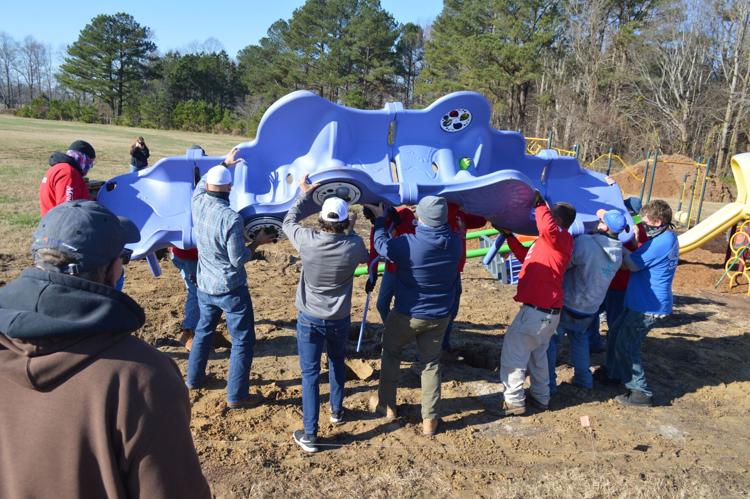 "It's been a long process. We've been trying to do this for two years, so seeing it come together — really, I'm really emotional about it," said Subity. Her young children mentioned having a classmate in a wheelchair, "when they told me she was playing in the sandbox by herself, it broke my heart, so that was kind of my motivation with the project to get it going and get it done for us."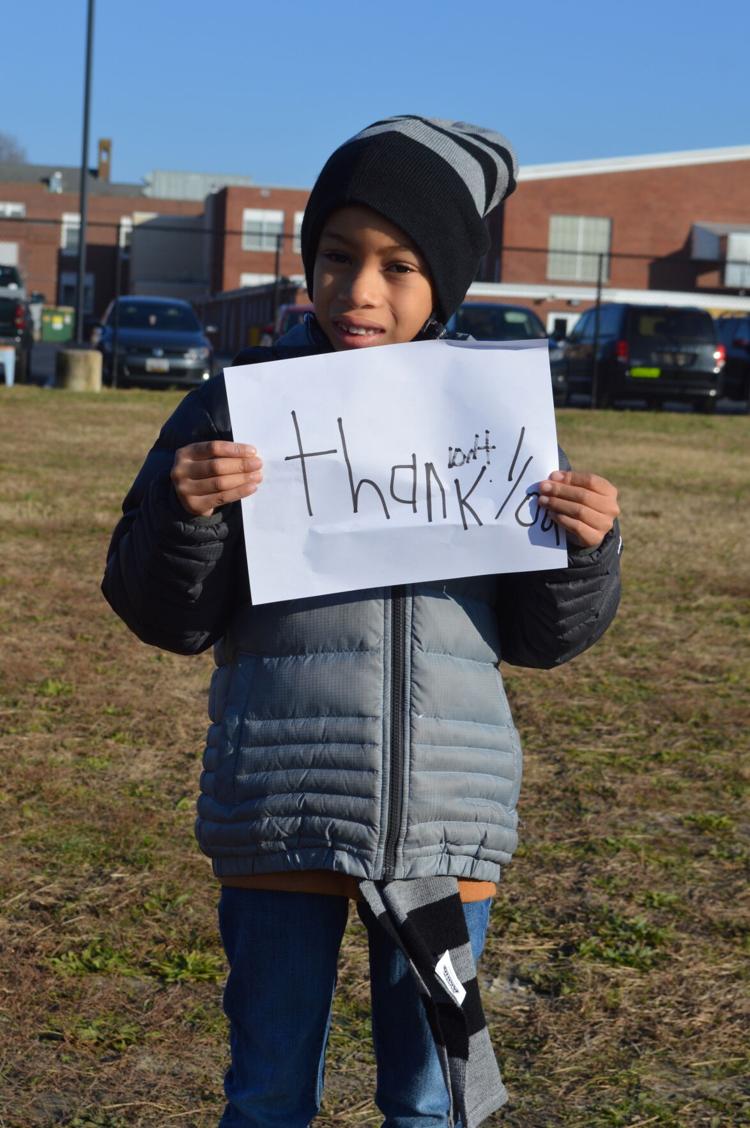 And the kids are thrilled. During a 5-minute afternoon mask break, classes came outside to check out the progress, and shout "Thank you!" at the volunteers. Some even waved hand-drawn signs as they gazed at the installation.
Children will look forward to five new items altogether: a Zero-G Swing Chair (an upright seated swing that provides extra support); an Arch Swing (a round, curving disk that swings 360 degrees, like a horizontal tire swing); a TriRunner swing (like a carousel, each child sits atop a small disk and rope swing); a Sensory Wave Climber Arch (a mountain-like climbing structure with plenty of handholds and supports, plus sensory objects for examining, like bells and color wheels). While planning the expansion, the PTO also installed a regular, tall slide for older children.
Students had provided feedback and even made an art project out of their ideal playground, although the adults vetoed the zip line, Subity laughed.
Actual construction took about two days: digging holes, drilling equipment together, pouring concrete, laying mulch and more. In particular, members of Contractors for a Cause donated their time or paid their employees to provide expert assistance — which saved $25,000 just in installation costs.
"I think it's nice almost everyone here is a contractor, so we're relying on that [expertise]," said Lenny Janssen, who said his boss at Morning Star Construction is part of Contractors for a Cause.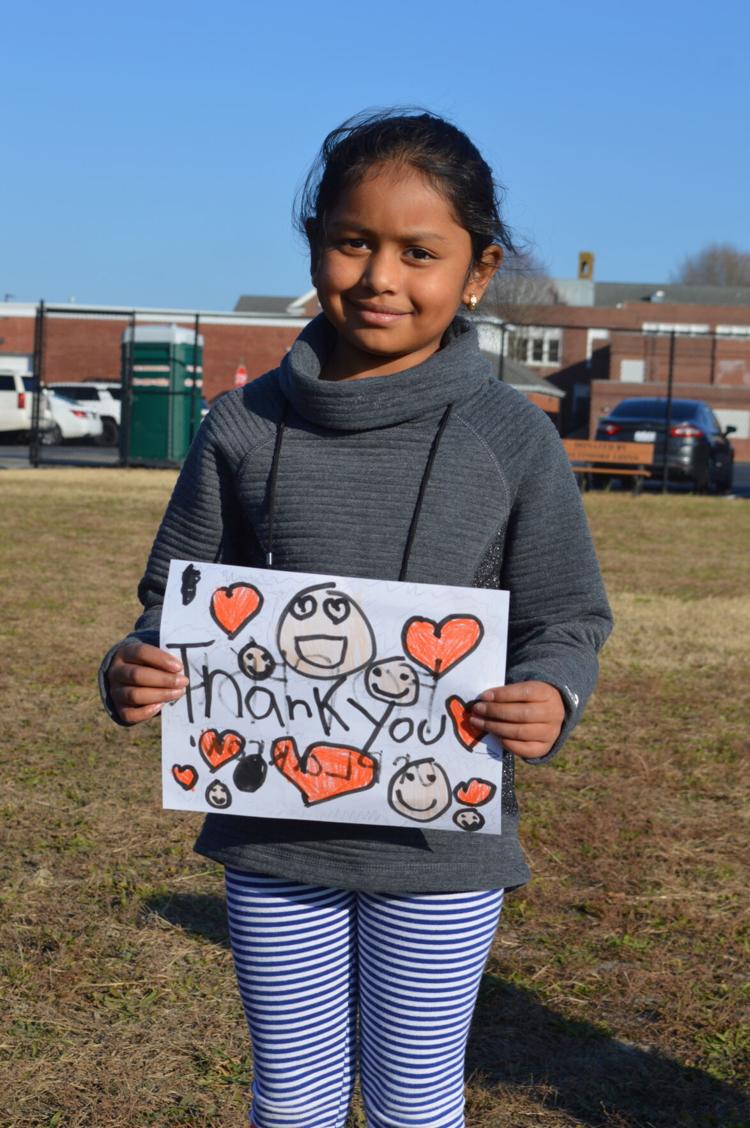 Other volunteers helped however possible. Assistant Principal E. Bennett Murray IV was raking mulch nearby, dressed in sneakers and jeans, "just trying to help the people who really know what they're doing — anything that needs to be done," he said. "We're just so excited."
JMC is also a satellite location for Howard T. Ennis School, serving children with more significant disabilities.
Murray applauded the PTO and Principal Allisa Booth for starting the project, "recognizing that we're 'a school for everyone,' but maybe we didn't have equipment for everyone. So, some of our equipment is ADA-complaint. Some of our students in wheelchairs, we want to make sure that they can come out to recess and enjoy themselves as much as students without physical challenges," Murray said. "That's what it's all about — taking care of all of our kids."
Organizers offered grateful thanks to major donors: Contractors for a Cause, Bank of Delmarva, East Sussex Moose Lodge 2542, HighTide Church, John M. Clayton Elementary PTO, Marnie Custom Homes, Mountaire Farms and Quiet Resorts Charitable Foundation.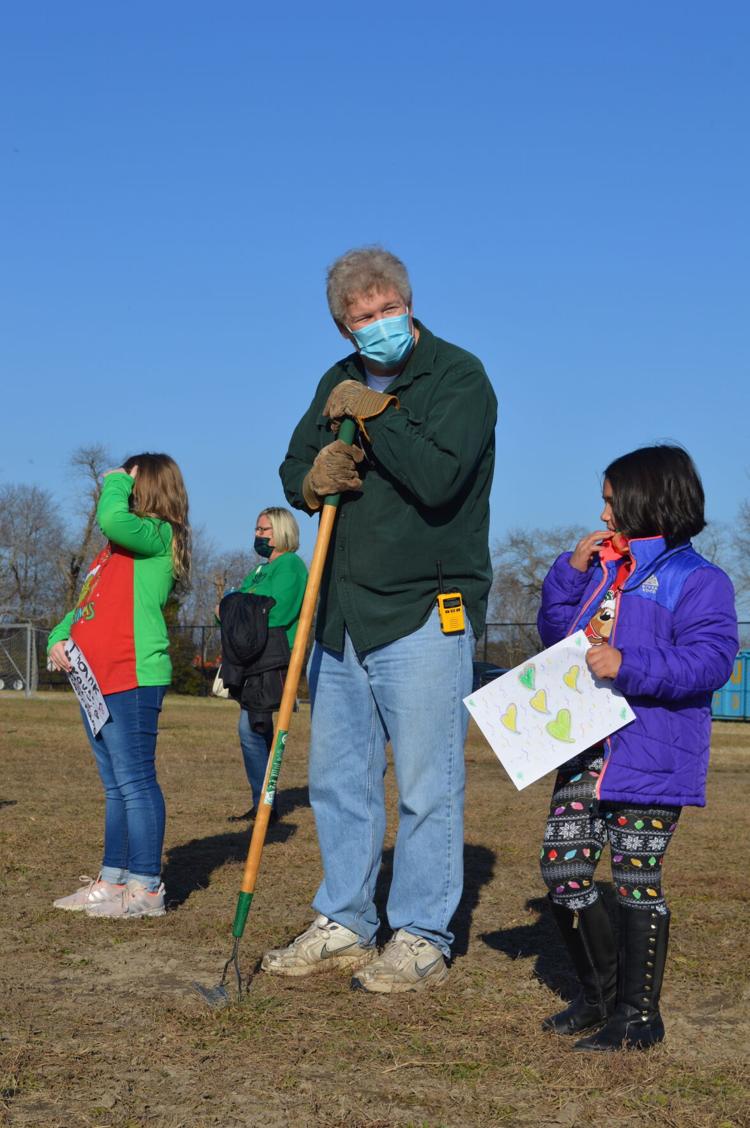 JMC officially opened to students in September of 2010, when the former Frankford Elementary School moved into the old Indian River High School campus on Clayton Avenue. In recent years, local PTOs and community groups have contributed heavily toward playground upgrades as the school district tightens its belt.