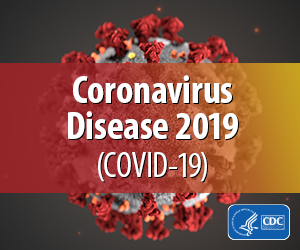 Indian River School District Superintendent Mark Steele, in a letter sent to parents and staff on Saturday, March 14, offered more details on how the district will deal with the closure of schools from March 16 through March 27, and the impacts it will have on the school calendar and educational processes for the remainder of the 2019-2020 school year.
Of Gov. John Carney's order to close schools statewide for the two weeks, "Schools boards are being asked to respond by officially changing their spring break dates in support of this action," Steele said. "In the IRSD, we were originally scheduled to be on spring break from April 10-17, and are well aware that the decision will create hardship for families, schools, employers and childcare providers."
Noting that a national State of Emergency has been declared in an effort to stop the spread of the coronavirus COVID-19, Steele said, "We are acting quickly to provide as much time as possible for family planning. This is a fluid situation and that means we may not be able to answers all your questions at this time."
Steele did offer some answers to questions students, families and staff may have:
(1) Will we have to make up the days?

It should be possible to recover several days originally set aside for snow. In addition, if the Board agrees it is possible to change Spring Break dates, more time will be preserved for education — so less time would be needed to meet state regulations for instructional hours. We will seek guidance from the Delaware Department of Education regarding "waiver" options, and would only add days to the end of the school year as a last resort.

(2) Will graduation still occur on the scheduled dates?

This is a fluid situation. It is impossible to confirm until later this spring.

(3) Will work be sent home while school is closed?

On Friday afternoon, the District sent home print copies of information related to online resources for your children. This information was distributed to most students, but due to time constraints, some students may have not received this information. This information can also be found on our district website at https://www.irsd.net/.
These resources are self-paced and can be accessed at any time. Participation is considered voluntary. This will not count as graded work. No tests are planned on the material. I have asked staff to continue to build upon this framework with additional learning activities that could be available if schools are closed beyond two weeks.

(4) Is there a chance that we could be out longer than two weeks?

There is always that possibility, but my hope is that this mandatory shutdown will help slow the spread of the disease and allow us to get back to business as soon as possible.

(5) What will happen with regard to the 3rd Marking Period? Will it be adjusted?

We will make adjustments in the same manner we have done in the past, when snow days had a similar effect on the 3rd Marking Period.
Additionally, Steele added, "Families and staff will be scrambling to find childcare for their student(s) while balancing the demands of work and other issues associated with this situation, so let's all be supportive of one another in this unique time of need!
"The decision was an exceptionally difficult one for the governor to make. His goal, and ours, is to do whatever we can to prevent the spread of the virus and make sure we get back to business as usual as quickly as possible while keeping our community healthy. I appreciate everyone's understanding."