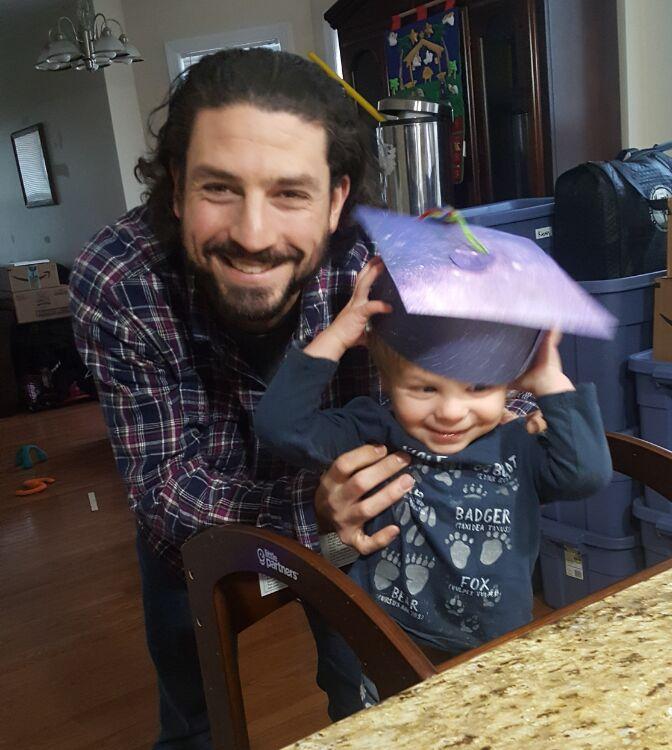 When Read Aloud Delaware partnered with the LENA Start program in September of 2020, the statewide children's literacy program was excited to offer parents and caregivers a chance to measure, improve and make the most of their verbal connections with young children.
Since then, representatives said, the 26 participating families statewide "have made great strides in interactive talk and shared reading time with their children ages birth to 3 years."
LENA Start is a free program for parents that uses feedback from technology referred to as a "talk pedometer" to help improve talk in the home. Over the course of about three months, parents and caregivers learn about the importance of interactive talk, along with ways to incorporate more talk into their daily routines.
According to Read Aloud, recent data shows that children whose parents participate in the program, including attending weekly workshops, are gaining more than two months of developmental skills every month.
Jenna Montgomery of Wilmington, who participated in the program with her son, Skyler, experienced that growth first hand.
"My child really flourished with his language development," reported Montgomery. "And we developed a better communication between us."
Vanessa Gallaher of Newark said she understands the program's emphasis on the youngest children.
"Even from a very young age," explained Gallaher, "your child is listening and interacting with you."
Gallaher's son, Obadiah, was a recent participant in the program.
Shared book reading time is emphasized in the program. Parents report spending 73 percent more time reading to their children at the end of the program than at the beginning, adding 14 more minutes to their daily reading time.
"Another wonderful surprise was my son's new found love of reading to the point that he demands several books in a row," added Montgomery.
Elaina Fisher and her daughter Emily, of New Castle, are graduates of the program.
"This program is valuable for every type of parent, new or seasoned," said Fisher. "They teach ways to reincorporate learning/reading through play, so it doesn't feel so inundating."
Stephan and Lottie Zapisek of Wilmington agreed.
"LENA Start really helped me learn how to teach my child through everyday situations," said Stephan Zapisek. "It has made me more mindful about how to talk to and incorporate my child into my everyday routine."
Their son, Joseph, is a graduate of the LENA Start program.
Read Aloud Delaware and LENA Start will offer another session for parents beginning July 1. Sessions will be conducted via Zoom every Thursday from noon to 1 p.m. through Sept. 2. Interested families can attend a more detailed information session on Tuesdays at 10 a.m. Register at www.readalouddelaware.org/lenastart or contact James Spadola at jspadola@readalouddelaware.org or (302) 656-5256.