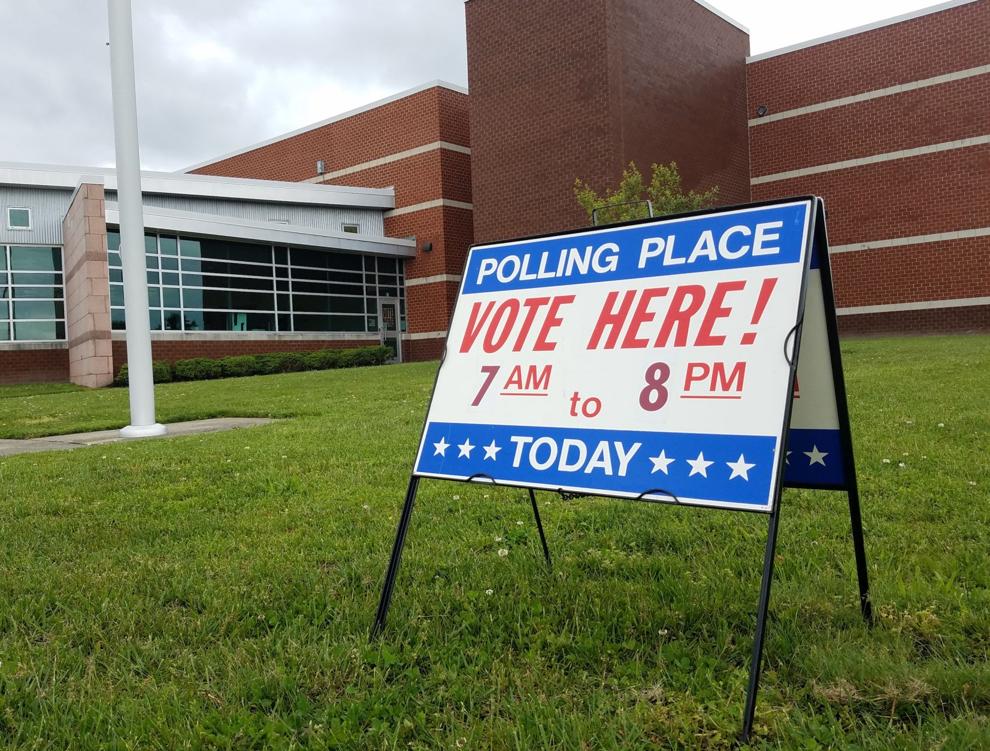 It wasn't until all three Delaware counties were served with an education-related lawsuit — one they concluded they were unlikely to win — that county officials finally agreed to update their property-tax system. Now, for the first time in almost 50 years, Sussex County will reassess the value of all properties.
On April 13, the Sussex County Council approved a legal settlement that "lays the groundwork" for reassessment, which could be implemented in time for the property tax bills that citizens pay in the latter half of 2024.
Examining and reassessing properties is expected to cost Sussex County an estimated $9 million, with funding coming from the County's reserve fund.
The groundbreaking announcement is just one element of a 2018 lawsuit against the State of Delaware and its three counties. Essentially, according to the plaintiffs, NAACP of Delaware and the Delawareans For Educational Opportunity, they have allocated resources in an unfair and outdated model, so Delaware students aren't receiving the services they need.
The Delaware Constitution promises that all children will receive an adequate education. But if districts aren't getting additional resources for disadvantaged students, then schools have had to further stretch their regular budgets for specialized needs.
In fact, the lawsuit was so broad that the Court of Chancery is addressing it in two separate tracks: the "county track" and the "state track." In the past few years, the State has also been working to earmark funds for those needs (although there were complaints that other educational funds were cut at the same time).
Meanwhile, "Delaware law … requires that each property be assessed for tax purposes at its 'true value in money.' Nevertheless, property assessments are based on the value of property in 1987 (Kent County), 1983 (New Castle County) and 1974 (Sussex County)," the lawsuit notes. Assessed values are different from real estate values, which have raced into the future with the modern housing market while the assessments have lagged decades behind.
Delaware counties do not directly fund the school districts. But they do collect property taxes for the schools. That's why "approximately 10 percent of the typical residential tax bill in Sussex County is for County property taxes; the remaining 90 percent is for local schools," County officials have regularly explained.
"The failure to reassess for so many years has had a negative effect on school funding, which relies in part on local taxes for operating funds," the ACLU of Delaware has stated. Budgets must inevitably increase over time with inflation, but when the property values aren't adjusted, the tax rate itself has to. So, school districts spend a lot of time campaigning to convince voters to approve increases to the rates. And it's an uphill battle every time to persuade people to increase one of the few taxes they can control.
Lawmakers have been well aware of this problem for years. But it's always seemed like too big of a problem to tackle: it was too expensive, or it was too political. So, the lawsuit was filed so that the courts might instead compel the counties and state to meet their legal obligations.
The plaintiffs were represented by the American Civil Liberties Union (ACLU) and the Community Legal Aid Society (CLASI). 
Sussex County didn't have much choice
Last spring, the judge in the Court of Chancery delivered a strongly-worded 149-page opinion that all three counties' property tax assessment systems are violating the state's True Value Statute and the Uniformity Clause.
Now, it seems clear that "we will not prevail in pursing this litigation, and I, in good conscience, can't spend the taxpayers' dollars to fight a losing cause," said Sussex County Council Member Mark Schaeffer (District 3). "It's been since the mid-'70s since we've had reassessment and fortunately, or unfortunately, we're going to be forced to do it again. The time is now, and I'll vote yes."
His colleagues echoed that sentiment, and the vote was unanimous.
"I think we all read in the tea leaves what will be the final decision … so grudgingly I will vote yes," concluded Council President Michael Vincent (District 1).
"This is not a decision today that we take lightly, nor is it one that we, frankly, welcome. … The reality is our options moving forward were limited. We believe settling this case today will avoid any further costly legal battles, and that this step is ultimately in the best interest of the taxpayers we serve," Vincent later stated.
Sussex enters the settlement in order to comply with Delaware Code and constitution, but the local government does not admit liability.
"The other two counties — both Kent and New Castle — have already agreed to the same terms of settlement," doing so more than a year ago, County Administrator Todd Lawson told the council this week. "Sussex was last on purpose, because we wanted to see the results of our pending [request for proposal] for assessments and what a vendor would provide."
The County's next steps 
After the settlement is finalized and filed with the court, county officials will evaluate and select a vendor from proposals submitted last month. Then the actual work of reassessment can begin. The new numbers are expected to be used for the 2025 fiscal year, which begins in 2024.
"All properties, whether undeveloped or with improvements, will be evaluated and re-calculated based on current industry-accepted methodologies to produce new assessments that will reflect their true value in money," the County announced.
Every single person who owns property in Delaware could be affected, now that all three counties have agreed to reassess. Along with creating new property values, lawmakers will have to decide whether to implement other changes, such as different rates, so that tax bills don't skyrocket overnight. This also impacts the individual towns that also base their own tax rates on county property assessments.
Officials will keep the public updated on as the reassessment process begins later this year. Information will be posted online at www.sussexcountyde.gov/assessment.