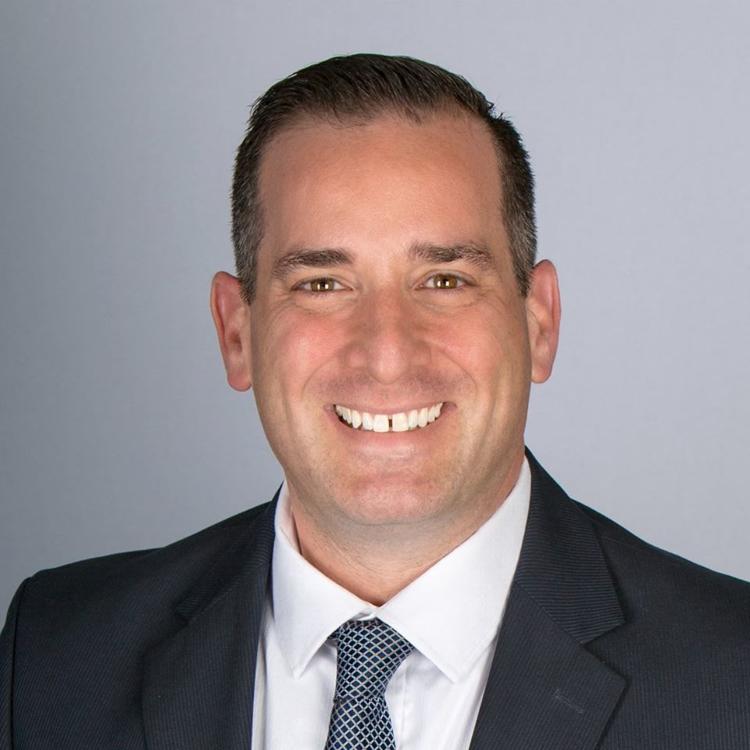 With three elementary school-aged children, Gregory "Greg" Goldman has been pondering the big issues that will face the Indian River School District. He is one of two candidates for a seat representing District 4 in IRSD Board of Education elections on July 21.
"I felt like my experience and my background could be helpful to the school district. … We need parents to be involved and supportive of the school district. I think I bring a unique perspective," being an elementary-school parent and coming from the local business community.
There were four IRSD seats up for reelection in 2020, but the only contested election is in District 4 (which includes parts of Frankford, Dagsboro, Millville, Ocean View, Bethany Beach and Fenwick Island). As longtime board member Charles Bireley retires, Greg Goldman and Constance "Connie" Pryor are vying for the seat. The five-year term begins in August.
"I've learned a lot about process and budgeting. … If I'm fortunate enough to become an elected member of the board, I'd like to merge what I've learned in business with what I've learned in the school district side," he said.
Goldman was an inaugural member of the IRSD Citizens Budget Oversight Committee, created to provide more public input to IRSD finances, which he said provided a "crash course" in Delaware education finances and the school district itself.
After moving to Delaware in 2008, Goldman worked as a real estate agent. He now serves as Broker and branch vice president at Coldwell Banker Residential Brokerage in Ocean View. Goldman lives near Ocean View, in the Frankford ZIP code.
Having grown up near Tampa, Fla., he was working in Washington, D.C., by 2001, for the U.S. Senate Commerce, Science & Transportation Committee. He was there on 9/11 and helped draft legislation for the Aviation & Transportation Security Act of 2001. His work experience moved from legislation to politics, then into property development.
Not only was his father a college professor, "but I've always had a general interest of education. I felt it was sort of the lifeblood of how everything else blossoms in the area, especially coming from the real estate system," he said.
"The better [a school system] is long term, the better the investment in for the values of our homes, but it's also an investment on creating a better workforce, better opportunity for other businesses to come to the area," which could mean jobs for local kids once they finish college.
"A lot of my job in managing a real estate office is a lot of leadership and leading by example. … I don't have trouble asking questions to push the status quo. I don't like when I'm told 'We just do it that way,'" Goldman said. "We're at a transitional point right now, and I think it's important that fresh ideas are brought…"
Life has changed since Goldman announced his candidacy this spring. Schools were closed, Delaware entered a state-of-emergency for the coronavirus (COVID-19) pandemic, and nationwide demonstrations, protests and riots were spurred by the killing of George Floyd during an arrest in Minneapolis.
"Feeling safe at school — whether it's from a student, parent or educator perspective — that's issue No. 1. All students should feel safe at school" and comfortable enough to trust that "if they say something, that people will listen," Goldman said. "I think the key is we need to be listening, and we need to be available. And if we're not doing things correctly, we need to be able to look in the mirror and [adjust]. … I think we should not be afraid to have those discussions in public."
The pandemic will cause a shift in education, he said.
"We're already strapped, we're already at capacity in a lot of schools," and enrollment continues to increase as more people are still leaving the cities for shore living. He also discussed the importance of evaluating technologies as educators pivot toward at-home learning. However, if school schedules are modified, IRSD will also need to help families access necessary services.
Besides ensuring that local youth are "getting the best education possible, I'd also like to see more advocacy going to the county or the state level in promoting new ideas. … I would love to come up with a new solution other than going to referendums every few years."
Goldman said he supports the idea of the County creating impact fees on development to support education — a topic broached by many people (but not the county council) every time school districts go to referendum in increase local funding.
As a parent of three children at Lord Baltimore Elementary School, most of Goldman's spare time is dedicated to their activities, where he has volunteered and coached youth soccer.
He also ran for school board in 2015 but did not topple longtime incumbent Charles Bireley.
Voter registration is not required to vote in school elections. Voters must be a resident of the IRSD, in District 4; a U.S. citizen; and 18 or older on Election Day. Proof of identity and proof of residence will be required.
Safety precautions will be used due to the coronavirus pandemic. During the current state-of-emergency, voters are permitted to vote by absentee ballot using the reason  "I am sick, or physically disabled," including those who are practicing self-quarantining or social distancing for COVID-19.
Voting absentee is a two-part process that can take several days, so people should begin the process early. Affidavits must be submitted before absentee ballots will be mailed out. Details are available by calling Sussex County Department of Elections at (302) 856-5367 or online at https://electionssc.delaware.gov/school_absentee.shtml.
School district maps, calendars, eligibility rules and candidate lists are also online.
People can also vote absentee at the Sussex County Department of Elections at 119 North Race Street, Georgetown.