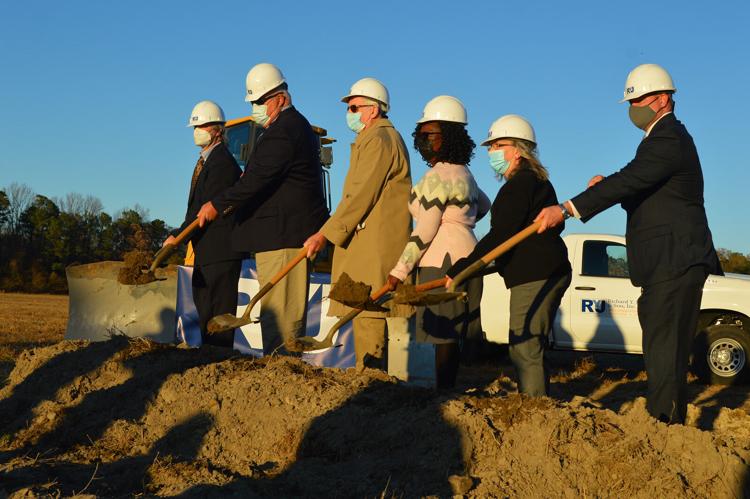 After years of serving some of Sussex County's highest-needs students, the Howard T. Ennis School recently celebrated a ceremonial groundbreaking for a completely new building just north of Millsboro. State and Indian River School District officials gathered on Nov. 20 — in face masks and with socially-distant audience seating — at the new 32.5-acre site on Patriot's Way.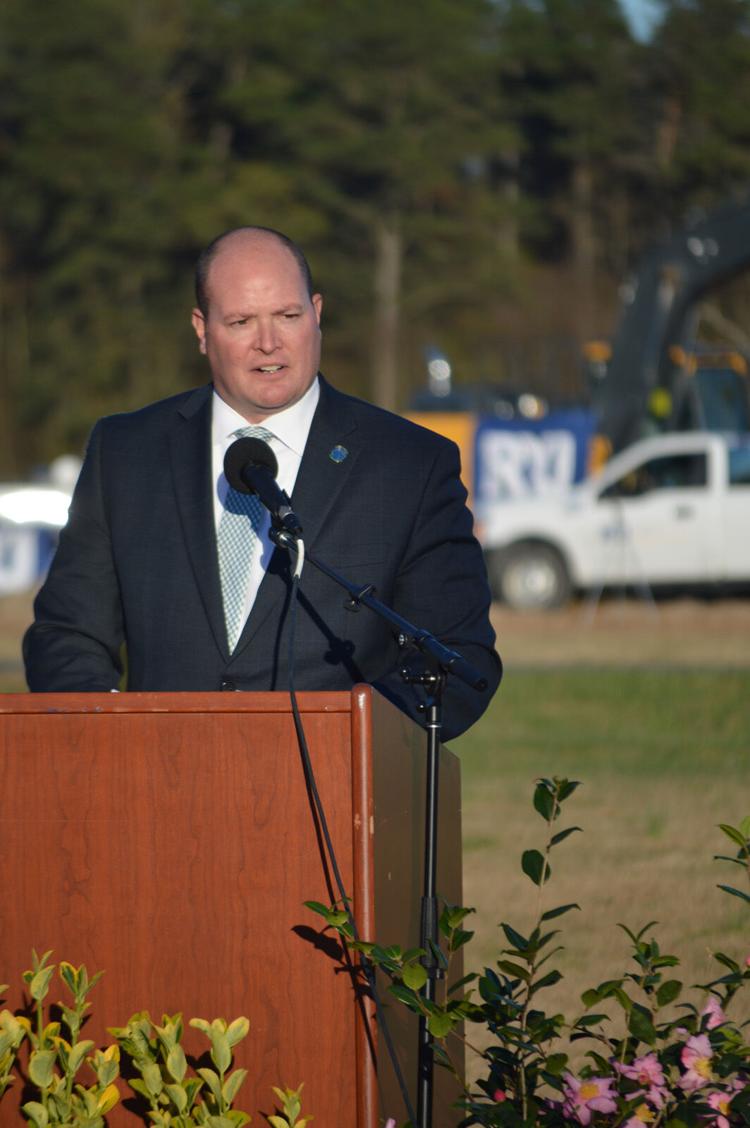 "Welcome to the new home of Howard T. Ennis School," said IRSD Superintendent Jay Owens Jr., who started his own administrative career at Ennis, which is currently located on Ennis Road in Georgetown. There, he said, "It was apparent that the environment created by the staff within the walls of that building was extraordinary. The love, care and compassion provided to the students is unparalleled."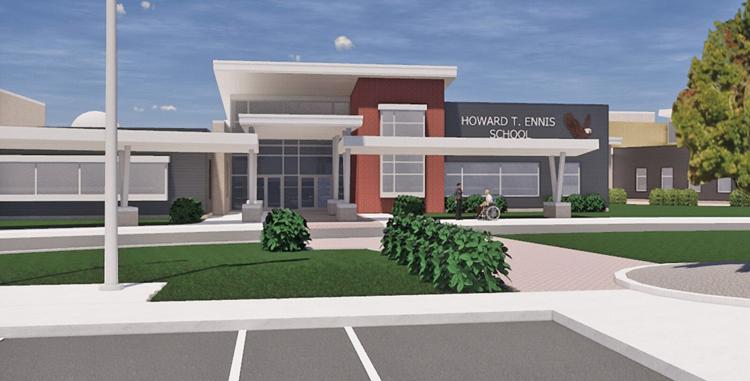 "Right now, we're in pretty confined quarters. This is going to open it up," said Co-Principal Kristina Perfetti. "We love our kids. We're super-excited to have a new school, because we've been waiting for this for a long time. And the staff deserve it. They work really hard. They don't just care about school, they care about the whole family."
The upcoming construction project sums up the school's motto: "Ennis Eagles: Soaring to new heights."

The goal is completion in the spring of 2022. The 95,000-square-foot school will have classrooms, a small therapy pool, playground, gymnasium, various therapy rooms, large nursing suite, wide corridors to maneuver personal equipment and ample parking lots. Students often attend Ennis until age 21, building life skills for home and work. There will be three major wings for grades pre-kindergarten to fifth grade, grades 6 to 12, and life skills up to age 21.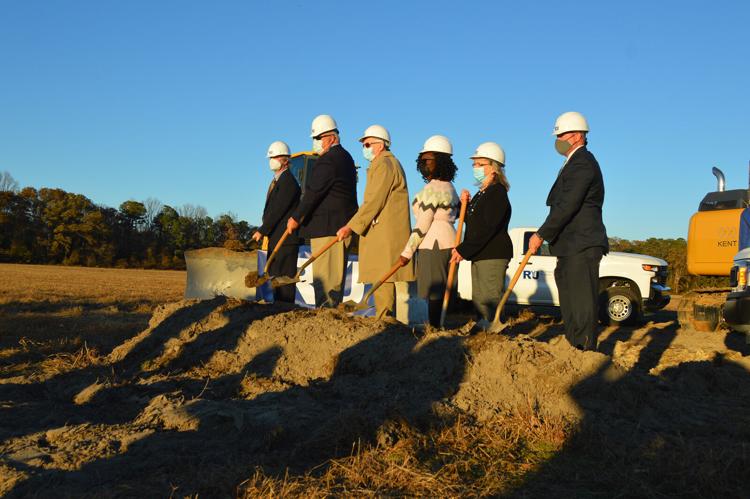 The Eagle Thrift Store will move from Frankford into the new building, which will also feature storefront and workshop for the school's printing and painting business.
The "cafetorium" can be flexibly rearranged from a dining hall to an auditorium.
There will not be a competition-sized lap pool, which the current Ennis has had for years, serving the community with public memberships, free school swim lessons and a home base for several competitive youth teams.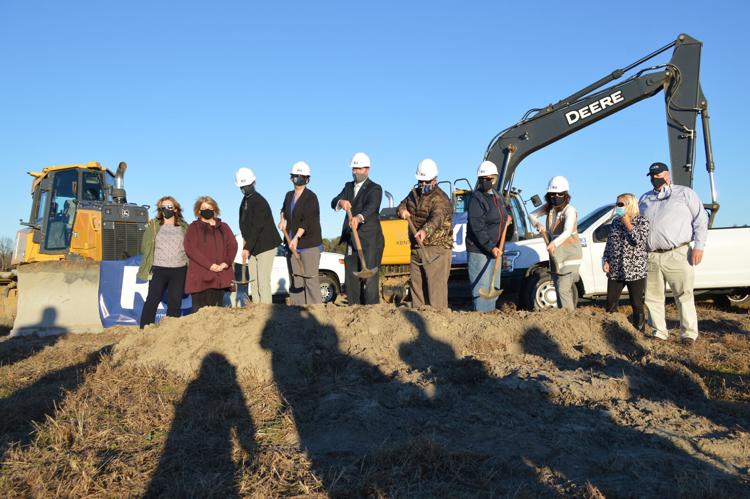 Although IRSD runs the school, the facility serves all of Sussex County, so the $44.8 million project is entirely State funded (as opposed to having a local cost share, like the new Sussex Central High School that's coming in a few years, across the street from the new Ennis location).
From pursuing state funding to finally acquiring state-owned land from the Stockley Center, the entire project has relied on advocates who championed the projects, including community members and state legislators.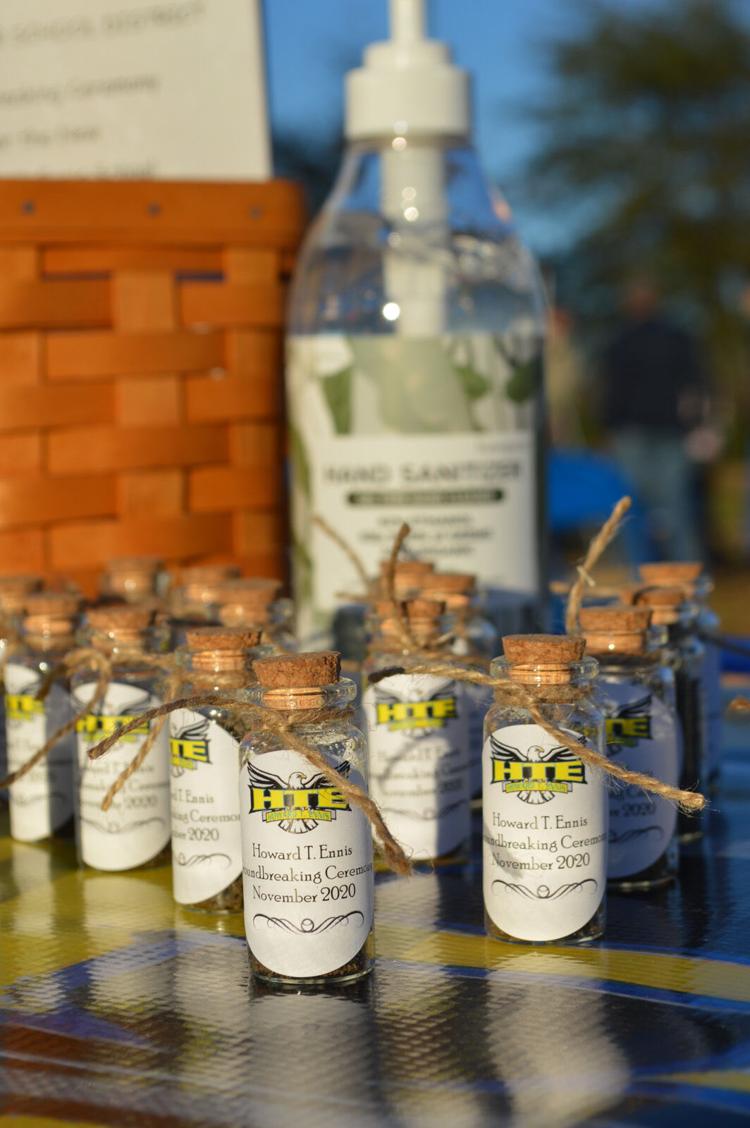 "No one or two people did this. It took a team of 15 to 20 to make this happen," said recently retired IRSD superintended Mark Steele. "It's a very proud day for Indian River School District."
Fearn-Clendaniel Architects are engineering the project, which is being built by general contractor Richard Y. Johnson & Son Inc.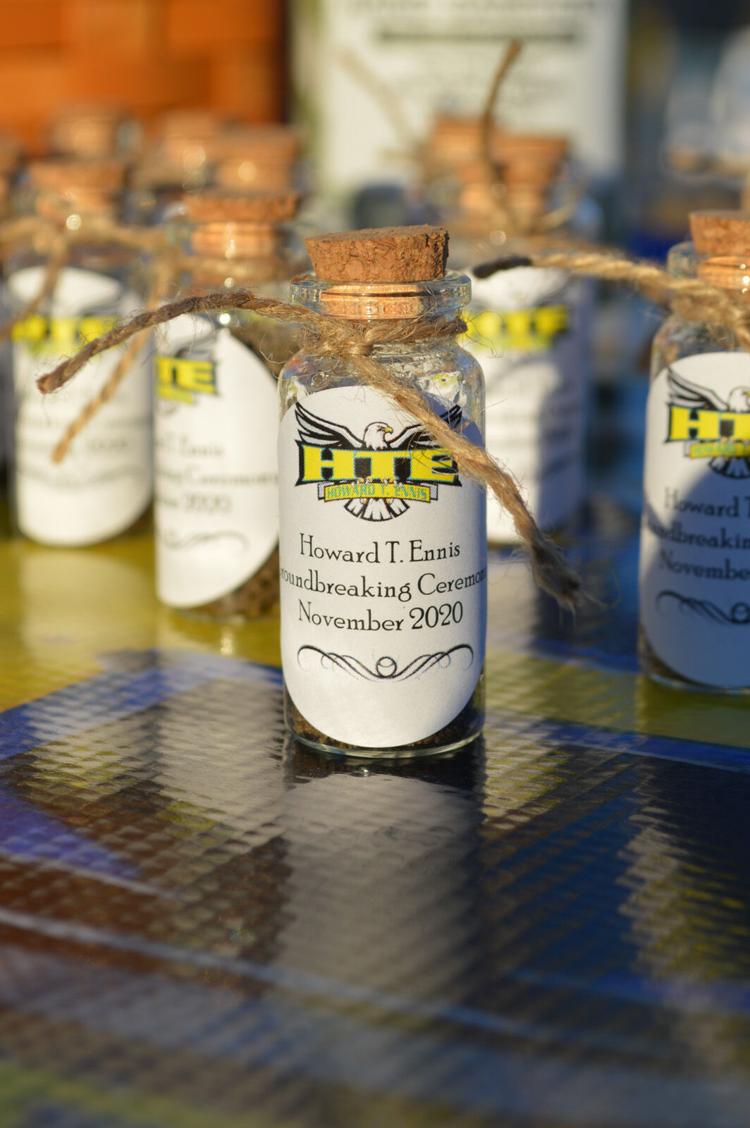 The original Howard T. Ennis Sr. was born in 1889 on a Dover farm. After becoming a teacher, principal and superintendent, he began a 30-year tenure in 1921 as the first superintendent of the Hospital for the Mentally Retarded at Stockley, then known as the Delaware Colony. For his public service, his name was attached to the prior School for Trainables in Georgetown 1971.
Two of his grandchildren shared memories of Ennis with the Coastal Point, having traveled many hours to attend the groundbreaking.
"He and grandmother Anne were very prominent people, and we didn't get to spend very much time with them," but their passion and joy for education and serving the community was evident in their demeanor, said Sandra Mezelis. "This, to me, is just an honor."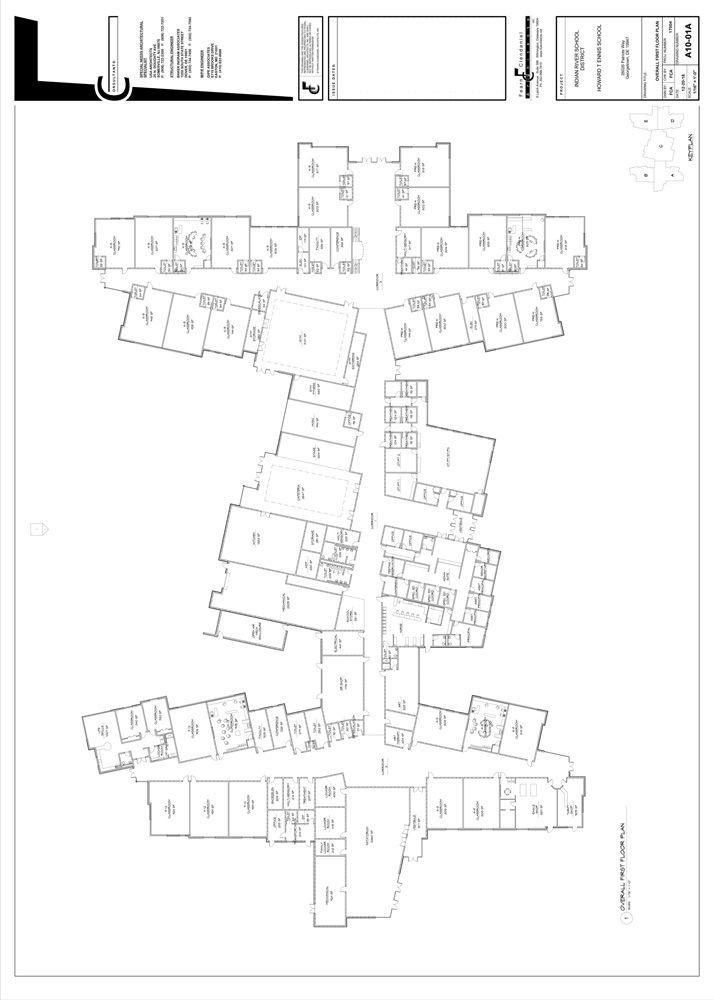 "We didn't know him as the [public figure] that he was," said Robert Ennis. "He was just 'Grandfather.' … We're very proud of him, and I love that the legacy lives on in that building. It's just phenomenal."
Their brother Vaughn was absent, but they said they appreciated the state and school district bringing the Ennis name to the new building.
According to IRSD officials, Delaware Technical Community College actually owns the current Ennis land in Georgetown, with the old agreement that it would revert to DTCC if it ever ceased to be a special-needs school. The school district is brainstorming other possible uses for that site before potentially letting it go.