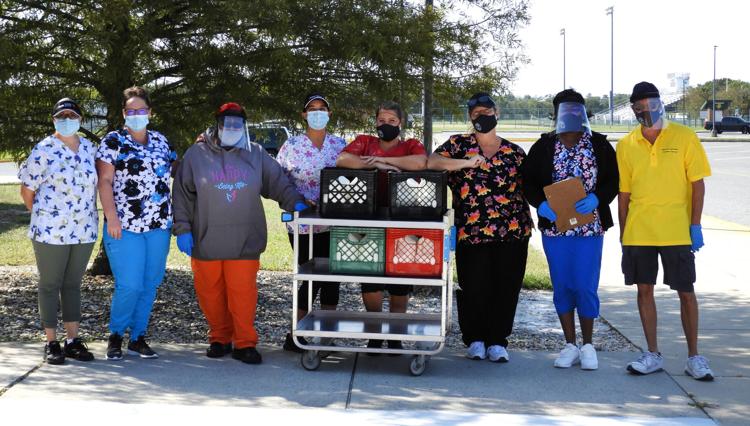 All children 18 or younger are currently eligible for free meals, regardless of income or residency, thanks to an extension of the USDA Summer Food Service Program. For many local families, that means Wednesday afternoon pickups across the Indian River School District.
The district will continue to provide free meals for curbside pickup to all students every Wednesday through Dec. 31 (contingent on USDA funding).
Parents or guardians may drive up to any one of 10 curbside meal-distribution sites, where they will receive a "Meals to Go" package. Remote learners will receive a seven-day meal bag until they begin in-person classes again. Students utilizing the hybrid learning model will receive a five-day meal bag (but also free breakfast and lunch when at school).
"When they pull up, we ask them how many children 18 and under, and hybrid or remote?" said IRSD Supervisor of Nutrition Services Cliff Toomey Jr. Families with multiple children are eligible for multiple food boxes.
"The first week went really well. We served 7,620 breakfasts and 7,620 lunches," Toomey said of the Sept. 23 event.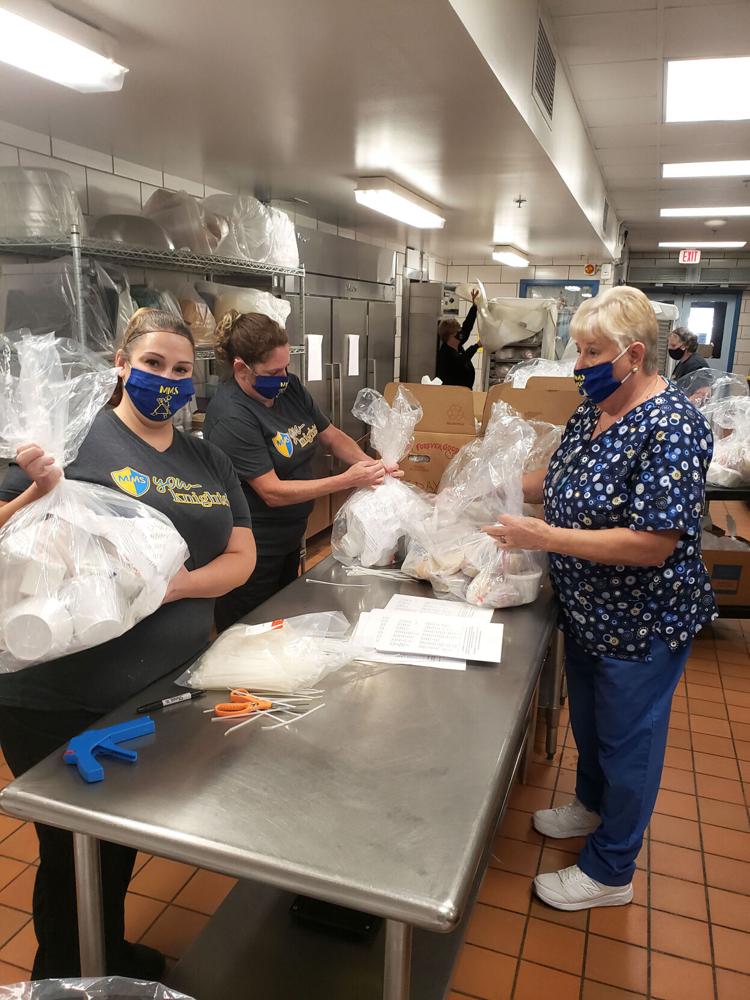 Foods are either ready to eat, or instructions are provided for heating. Items include prepackaged sandwiches, individual yogurts, gallons or half-gallons of milk, frozen pizzas, corndogs and vegetables.
"The menu is in the bag as well, so they know how to group the food," Toomey said.
Meals are offered free of charge and are available to all children 18 or younger. Children do not need to be present. Families do not need to show proof of identification, residency or enrollment, as the USDA program serves all children 18 or younger, regardless of residence or which school they attend. However, the district asks that parents/guardians please be respectful and only pick up meals for the children in their households.
Service will take place from 10:45 a.m. to noon at:
• Georgetown Elementary School (front entrance);
• Howard T. Ennis School (cafeteria entrance by indoor swimming pool);
• Indian River High School (bus parking lot);
• Long Neck Elementary School (bus parking lot);
• Lord Baltimore Elementary School (parent drop-off/pick-up line);
• Millsboro Middle School (bus parking lot);
• North Georgetown Elementary School (bus parking lot); and
• Selbyville Middle School (bus parking lot).
And also:
• Indian River High School from 4:30 to 5:30 p.m.
• North Georgetown Elementary School from 4:30 to 5:30 p.m.
Parents/guardians are being advised to clear space in their vehicle's trunk prior to arrival. Families can just show up, although the district is also trying to build an online ordering system to get a better idea of how much to prepare.
Meals were a bit limited for the first few weeks as the nutrition service staff assessed the demand for food supplies. Some sites did run out of food early on, and others got low. Staff will try to direct families to the next nearest location, if necessary.
"We ask them to bear with us a little bit, because we had no idea who was going to show up last Wednesday, and we don't know who's going to show up tomorrow. And we've noticed that weather affects it sometimes," Toomey said. He said he never wants to deny a family food, but it can feel frustrating to be sitting on 40 gallons of leftover milk. "We'll do our best to serve everyone, but eventually the numbers will even out."
The IRSD orders the food but is reimbursed by the federal program.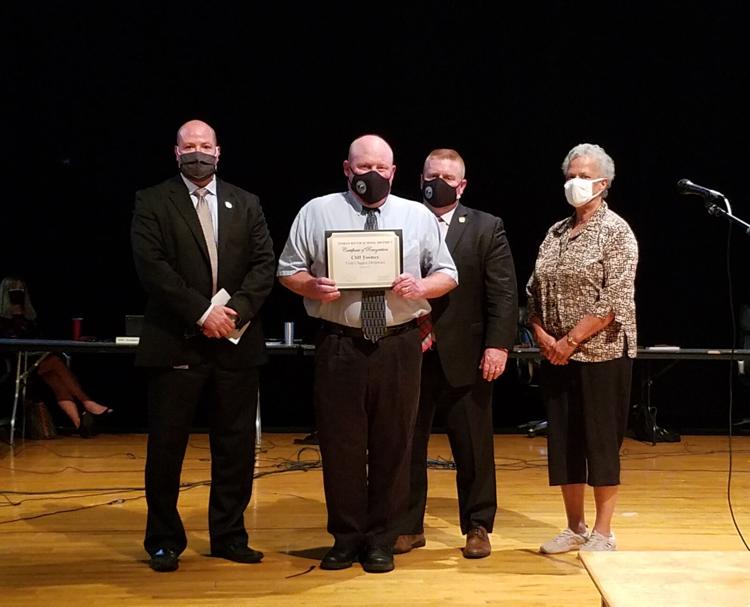 This autumn, Delaware First Lady Tracey Quillen Carney and members of the End Childhood Hunger Task Force (ECHO) on announced Toomey as one of the "First Chance" Award recipients, honoring those who stepped up to keep feeding Delaware children when school buildings had to close from mid-March through June due to COVID-19.
"Mr. Toomey and his dedicated staff served 219,814 meals over the course of our pandemic … and his team is very deserving of this honor," said IRSD Superintendent Jay Owens.
"We got some thank-yous. At some of the sites, the children would make cards [or] posters and hold them up in the window," Toomey said.
Although meals are free to all students under USDA guidelines through Dec. 31 (contingent on USDA funding), families who are qualified for free and reduced-price meals for the 2020-2021 school year are being strongly encouraged to submit meal benefit forms, as that will help the district prepare for reopening and with recordkeeping. When the IRSD resumes normal food-service operations, meals served will be free, reduced-price or full price, depending on individual student eligibility.
For information or to discuss allergies or dietary accommodations, contact the IRSD Nutrition Services Department at (302) 436-1000.