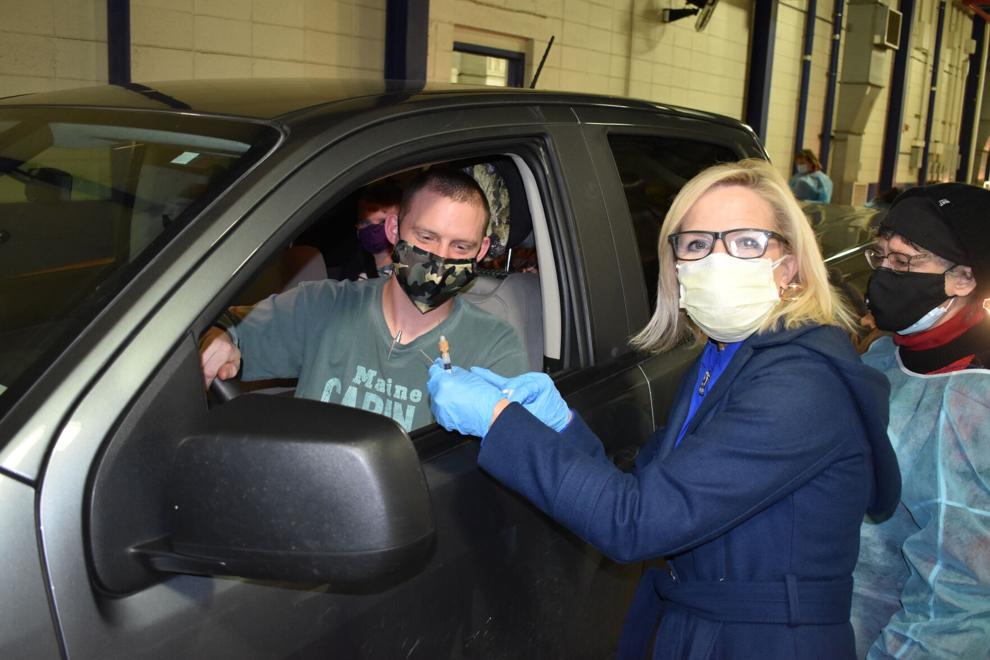 Predicting 2021 is "going to be way better than 2020" and saying it "can't be any worse," Gov. John Carney this week set a double goal of getting children back in school and Delaware residents vaccinated against the coronavirus.
"We have a pandemic situation that none of us have experienced in our lifetime. We have fought the fight to beat the virus down. We know so much more than we did know. … Everybody has made sacrifices during this period of time — particularly small businesses and hospitality, who have made a bigger sacrifice. That's why we have made grants and assistance available," the governor said on Tuesday, Jan. 5, during his weekly press briefing.
Dr. Karyl Rattay, director of the Delaware Division of Public Health, who was with the governor at the press briefing, said Delaware has received 50,000 doses of COVID-19 vaccines and had administered more than 15,000. More than 10,000 of those 50,000 doses are being reserved for the second shot needed for maximum immunity for those already vaccinated once, so they are on hold for now.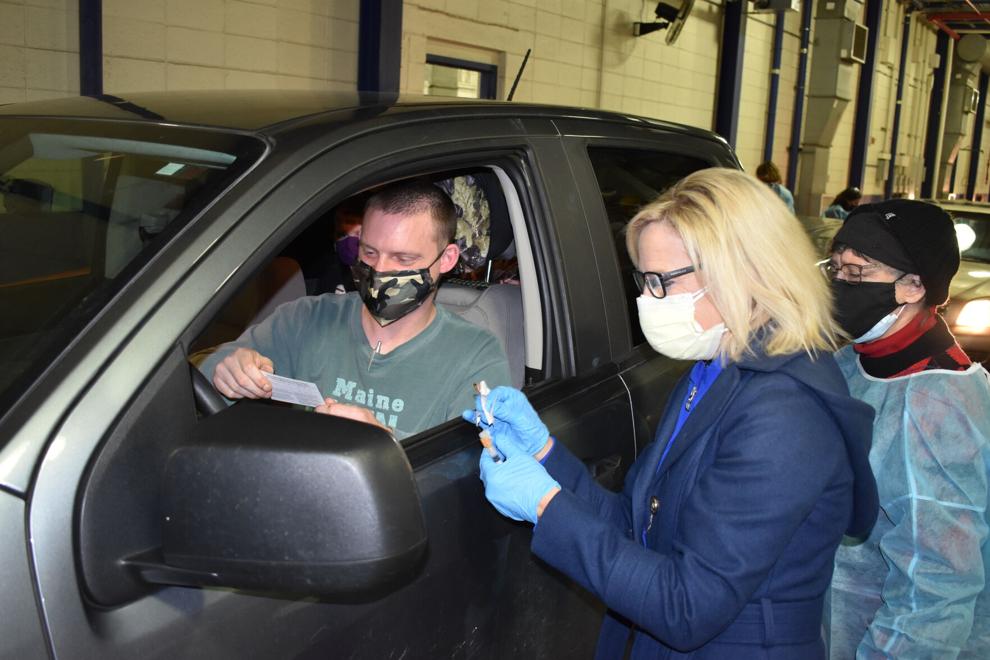 "Since we just started vaccinating three weeks ago, we're not quite ready for those yet," Rattay said. The recommended vaccination schedule for the two vaccines currently approved in the U.S. calls for a second dose to be administered three weeks after the first.
Last week, there were two drive-through vaccination events for those in the highest-priority of the vaccination categories, and more will be planned in the next two weeks, she said.
Replying to a question from a reporter about why it is taking so long to vaccinate Delaware residents, Rattay said a number of doses are located in a warehouse, ready to be moved to upcoming vaccination sites. More than 10,000 of the doses now warehoused will be used for mass vaccination events, and half of those will be used in the next seven days, she said.
Also, there has been some under-reporting of the number of vaccines given, she said. Logistics became somewhat complicated during the holidays, but there is a plan for every dose, she said.
Replying to a reporter who asked why that plan wasn't implemented sooner, Rattay replied, "You can't always plan for every single thing you're going to see in execution. We have a plan, and we are executing that plan. We are confident we are going to get this vaccine into the arms of people very quickly," Rattay said, adding that it will not be kept long enough to expire.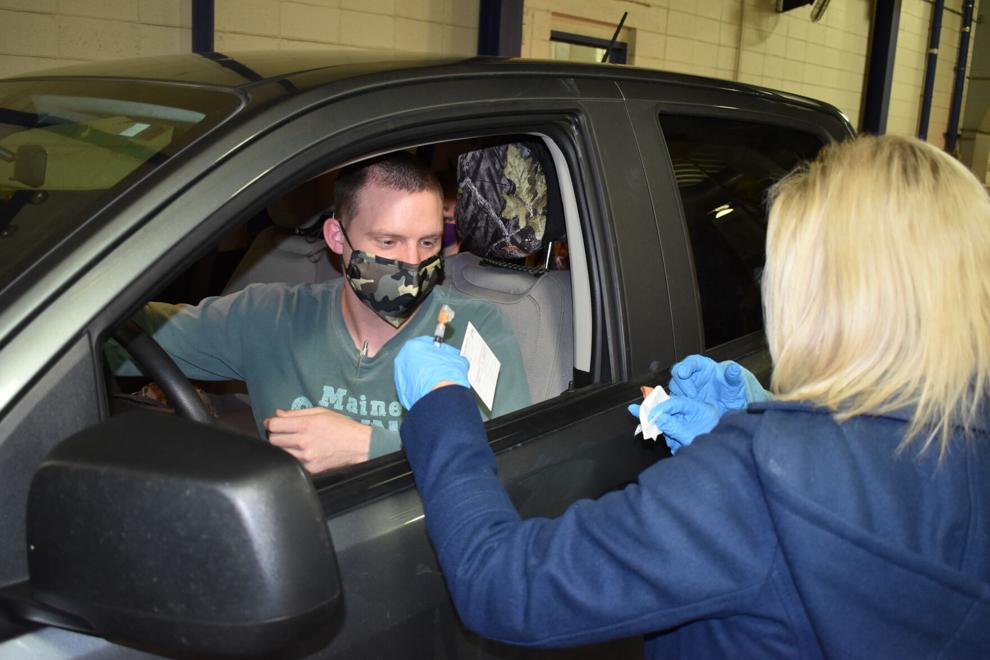 Rattay said there are no particular hotspots for the virus statewide, although Selbyville, Georgetown and Seaford are among towns with more cases.
She called the high number of COVID-19 tests that have been made available through the Delaware Emergency Management Agency "quite astounding." About 1 million tests have been administered, with many people being tested several times.
"Please take advantage of the many, many testing sites that are available across the state, starting the new year knowing your COVID status," she said. People are being encouraged to get tested even if they have no symptoms, so as to catch infections as soon as possible and thereby prevent further spread.
Rattay highlighted changes in the myhealthcommunity online dashboard, on the de.gov/healthycommunity website, saying it provides "important information we all need to keep an eye on."
Questions about vaccines can be e-mailed to vaccine@delaware.gov or asked by calling 1-833-643-1715.
When a reporter asked about state representatives wanting an investigation into how the virus is being controlled in correctional facilities, Carney said Claire DeMatteis, commissioner of the Delaware Department of Correction, has "done an excellent job."
"We know, on a regular basis, from family members of inmates, we hear lots of complaints, many of which do not turn out to be accurate, and it's always difficult to sort out fact from fiction. I get my facts from the commissioner, and I know in any kind of inquiry, legislators would get facts from her as well. I know they are doing a really good job under very challenging and difficult circumstances," he said.
Asked if restrictions on restaurants will be lifted around the time schools were set to reopen next week, Carney said he will "take a look at all those things as we see where the data is."
"We are not out of the woods yet, and we don't know how thick the woods are with those kinds of venues. We will look at that," he said.
Commenting on coronavirus spread among school teams during fall sports, the governor said, "We have some decisions to make around that, and we're not at the point of making those decisions yet."
Rattay said she has a son who is on a high school team and was "incredibly impressed with how well-organized high school sports were last fall."
"Most of the spread is where people gather, socially, in private homes and outside of structured environments," the governor said, again issuing a warning for people to wear masks even at home when visitors arrive.
As of Monday this week, there had been 61,100 cases of the coronavirus in Delaware, 947 deaths and 431 hospitalizations, with 43 new diagnoses and 56 patients in critical condition. In Sussex County, there have been 16,022 cases, with hospitalizations currently at a high level, but deemed stable.
"Hospitalizations are a big concern of ours," Carney said. "We do have additional, more effective, treatment in the hospitals and to prevent hospitalizations. Our percent positives are still at an unacceptably high level," he noted. "We want to be below 5 percent, and we have been around 9 or 10 percent," he said.
"Our prayer now is that we don't see an additional surge on top of this," the governor said.