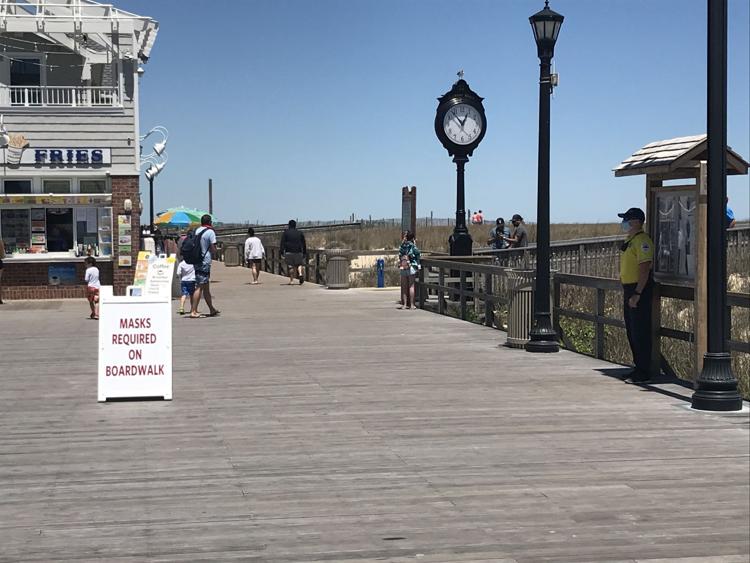 Saying that coronavirus conditions are getting worse — with 29,552 total cases statewide, 9,194 total cases in Sussex County and 739 total deaths statewide as of early this week — Gov. John Carney on Tuesday, Nov. 17, imposed additional restrictions in an effort to slow the spread of the virus, effective at 8 a.m. on Monday, Nov. 23.
They include limiting to 10 the number of people allowed to gather in any home.
As he has at previous press briefings, the governor emphasized the importance of wearing protective face masks and urged people to keep Thanksgiving celebrations small, including ordering take-out meals and having virtual celebrations.
"I know this is difficult. It's difficult for me to have to decide to put these restrictions in place," he said. "I wouldn't do it if I didn't think it was the right thing to do for the health and economic welfare of our state. Over the last nine months, we've seen what's happened. … The numbers are very clear. We've seen them coming, and now we have to take action."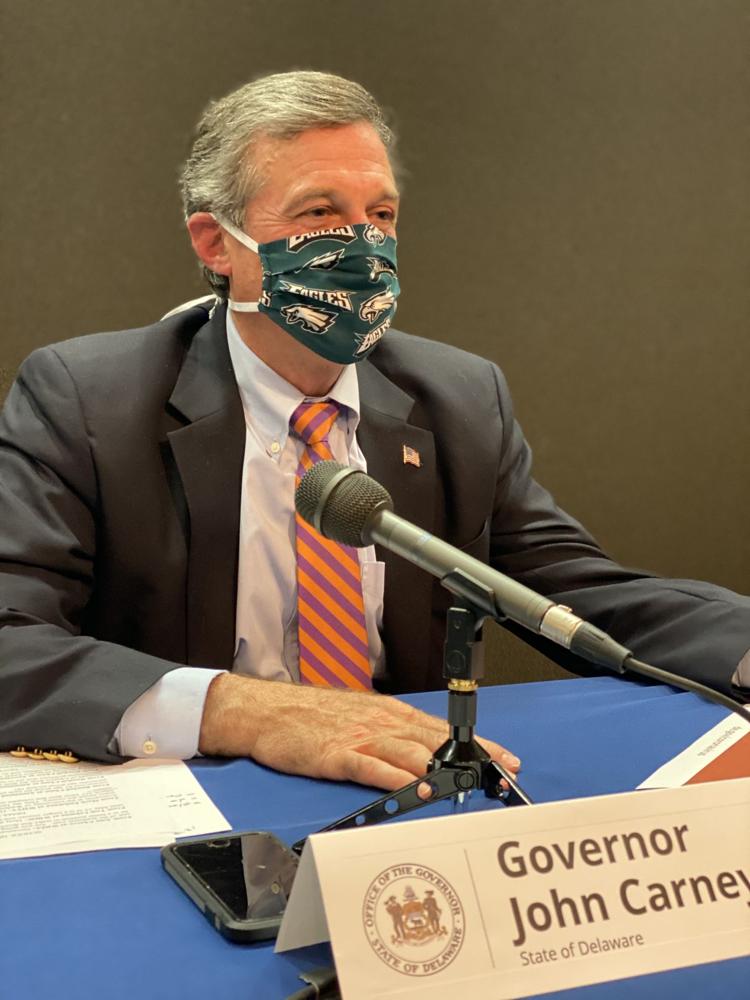 As of Monday, indoor gatherings outside of homes, including weddings, funerals and church gatherings, will be limited to 30 percent of the venue's fire capacity, with no more than 50 people attending.
Outdoor public gatherings will be limited to 50 people, with up to 250 allowed if a plan is approved by the Delaware Division of Public Health.
Restaurants must operate at no more than 30 percent of fire capacity for seating indoors, with allowances for additional outdoor seating — a condition to which Karen Stauffer, director of communications for the Delaware Restaurant Association, immediately reacted, saying the latest regulations will cause hundreds of restaurants to close.
Stauffer wrote restaurants have "risen to the challenges thrust upon them in 2020, providing a place for people to safely dine and quite frankly — we feel human again."
She complained that Carney is restricting restaurants "back to 30 percent occupancy while allowing for less occupancy restrictions at other regulated indoor public spaces like malls and big retail stores."
"Although we continue to support actions to protect the health of all Delawareans, we believe there is an unfounded impression that restaurants are part of the problem. As a result, restaurants will severely suffer from these inconsistent and restrictive mandates not applied to other industries," she wrote.
Stauffer wrote that restaurants have lost almost $900 million since shutdowns began in March.
Also restricted by Carney were youth sports activities. Teams and venues will not be allowed to host or participate in tournaments with out-of-state teams, effective at 8 a.m. on Tuesday, Dec. 1. No out-of-state sports tournaments will be permitted.
Carney said face masks will be required at gyms, at all times.
"I do it myself. I know it can be done," he said.
A reporter at the Tuesday press conference asked Carney why restaurants weren't closed completely, and he said he is trying to strike a fair balance.
"We really want these places to stay open as much as possible, so this is the approach we are taking, and we hope it works," said Dr. Karyl Rattay, director of the Delaware Division of Public Health, who was with Carney at the press briefing.
Asked if restrictions will still be in place at Christmas and when the new year begins, Carney said he hoped not.
"I don't want to see them any longer than necessary, but [lifting the restrictions] is not going to happen unless we take it seriously. I know people get tired of it. They get complacent," he said.
Asked about effects on mental health during shutdowns — especially in the winter, when outdoor gatherings are less likely — Carney said the problem is "uppermost in our minds."
"We have to encourage people to be as positive as they can. There are things you can do that are positive for your mental health and wellbeing," he said.
"This is an incredibly stressful time," Rattay said, adding that a new "How Right Now" campaign has been posted on the State of Delaware website, with tips offered for mental health.
"So, this is a tough day. We all are concerned. When we look at where we are seeing increases, it is much of the state that meets the same criteria I have been looking at," she said, adding that most cases are in Sussex County.
"COVID-19 cases and hospitalizations are rising in Delaware, and across the country. Nearly 250,000 Americans, including 736 Delawareans, have already lost their lives to this virus. Our focus must be on protecting lives. We will also continue to support the Delaware families and small businesses who have been hardest hit by this crisis," she said.
Carney also announced an expansion of the Delaware Relief Grants program for businesses hardest hit by restrictions. The expansion will provide up to $25 million in additional relief for hundreds of businesses that have been disproportionately impacted. See delbiz.com/relief for more information.