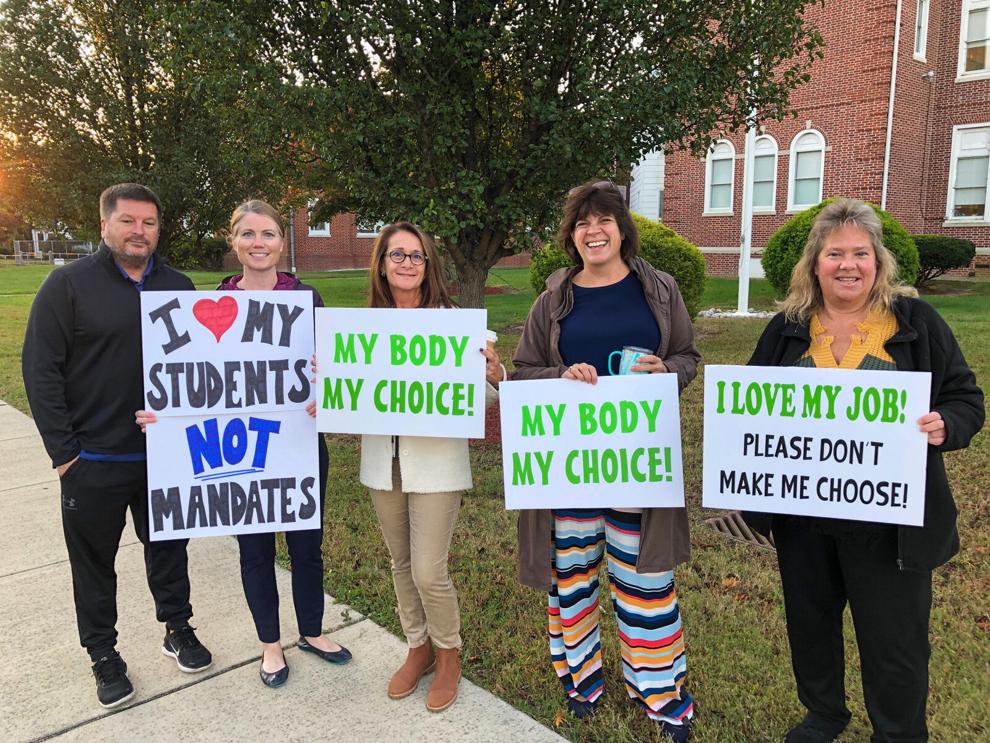 The first week of the State of Delaware's vaccination-or-testing mandate for teachers and school system employees seems to be a scramble to get data systems in place and testing options widely available to educators and school staff.
The Coastal Point reached out to both the Delaware Department of Education and the Delaware Department of Public Health for interviews or perspective on whether a grace period will be extended beyond the original Nov. 1 deadline. However, neither state agency was willing to comment.
Donald G. Hattier, Indian River School District board of education member from Millville and a chiropractor, suggested stonewalling from state agencies is commonplace.
"Now you can appreciate what we have been up against, this [lack of response] is nothing new," he said. "I have been sending the NIH articles, the information on vaccination efficacy from the Lancet," a British medical journal, "to no avail."
Hattier said Delaware Secretary of Education Susan Bunting will respond to him and other IRSD school board members "in her own way."
Jake Buchler, a kindergarten teacher at Lord Baltimore Elementary School, followed-up on a recent Coastal Point story on his daily mandate protests in front of the school by stating: "We need to really look at the unintended consequence of mandated vaccinations and analyze the potential cost and potential benefit. It's not black or white."
This week, Buchler had seven or eight other Lord Baltimore teachers joining him to demonstrate their concerns about statewide mandates for teacher and school employee vaccination or weekly COVID-19 testing.
"Jake is not alone," said Hattier. "He comes from a long-line of educators here. I agree with Jake, and everyone I talk with says mandating vaccination or testing is a slippery slope. Sometimes, people need to say, 'Enough!'"
"The Indian River School District is making every effort to make sure the vaccination or testing programs are convenient for our employees," said Hattier. "We also want the testing to be non-intrusive to their teaching schedules and to be sure the cost of vaccination or testing is being picked up by the state."
"I believe we have a disciplined approach," said the IRSD board member, "and so far, so good."
Because of an initial roll-out delay in school system employees signing up and in creating the database to capture vaccine or testing status, Hattier indicated that IRSD is likely to offer a 14-day grace period for implementation — up to Nov. 15.
"We just want our teachers to be in school," said Lord Baltimore Principal Pamela Webb. "We are happy that there are no lay-offs and everyone is keeping their positions here. The IRSD is making it very convenient, including having testing kits mailed to the homes of teachers who opt for testing."
"People can now do their status updates on their phones," said Hattier, "and most of the people say it not too bad" to check-in. The IRSD school technology team must conduct an audit of the personal health data and provide reports. Charley G. Ruggiero is the supervisor of technology and originally discussed the possible extension at the last school board meeting.
What would Sowell say?
Buchler said he ascribes to a theory advanced by social psychologist and economist Thomas Sowell about the constrained and the unconstrained view of government and public discourse.
Buchler told the Coastal Point, "We also need to ask ourselves three questions that Thomas Sowell has taught us to ask: Compared to what? At what cost? Do you have hard evidence?"
Sowell is an economist and libertarian voice on social theory and policy. His exact language on the subject was: "I've often said there are three questions that would destroy most of the arguments on the left. The first is: 'Compared to what?' The second is: 'At what cost?' And the third is: 'What hard evidence do you have?' Now there are very few ideas on the left that can pass all of those…"
Joe Carter is an adjunct professor of journalism at Patrick Henry College in Purcellville, Va., and wrote about the Sowell economic arguments for the Acton Institute in a journal piece titled "Argument to the Economic Left."
Hattier concluded, "We won't lose fine educators like Jake. His father was also a teacher. People in our county are behind Jake. He has people in his corner."
"Being a teacher is already a boatload of work," Hattier noted.