Members of the Indian River School District Board of Education are in the process of formulating the wording of a petition they'll send to the Governor's Office, in an effort to stop the state mandate requiring masks in public schools.
During the Monday, Aug. 23, board meeting, held outdoors in the Sussex Central High School football field in Georgetown, petitioning the governor received unanimous support from the board after Board Member James Fritz moved to take action and send the petition to Gov. John Carney.
"It's time to quit being afraid of your shadow," Fritz told the Coastal Point on Tuesday morning.
Board members also agreed to symbolically vote "no confidence" in Carney, in response to a motion made by Board Member Donald Hattier, who called for Carney's "minions to study and fix what he is creating." His remarks drew cheers from some in the audience of more than 120 people, some carrying signs demanding "Unmask our children."
That motion passed 9-1, with Board Member Gerald Peden opposed. Someone in the audience began to boo Peden, but several board members told them to stop, that Peden had his reasons and being able to vote in opposition "is what makes America great."
Hattier said Carney was not following good science or considering the "secondary effects of mandatory isolation," that he was looking at only one item, masks, and putting the board under strong duress to "do what the what the government has dictated."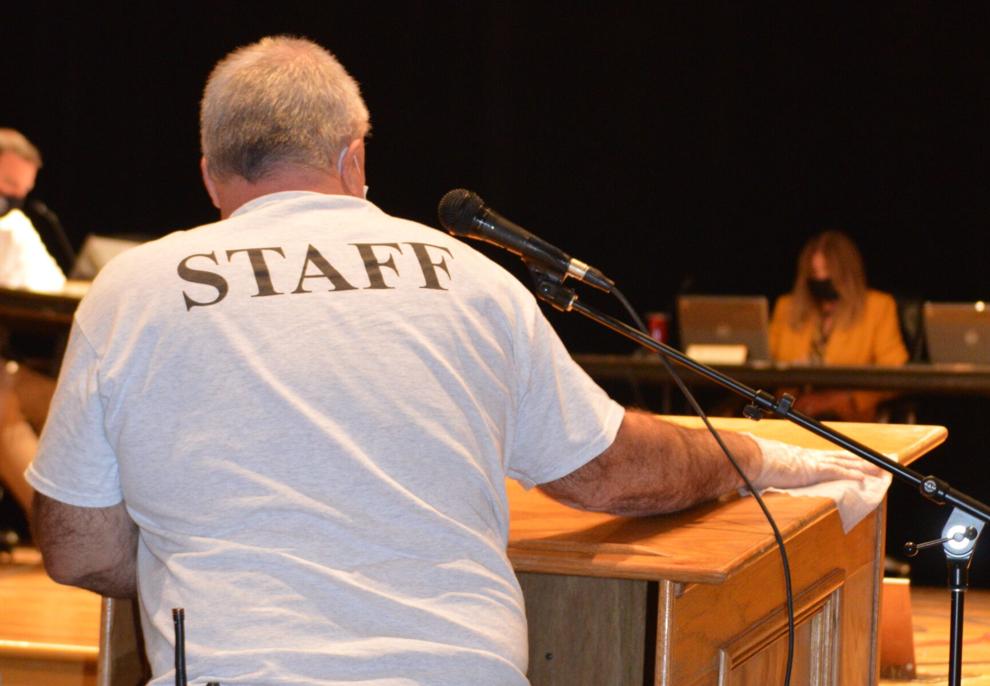 Hattier said Delaware Secretary of Education Susan Bunting — former superintendent of the IRSD — replies to his e-mails, but Dr. Karyl Rattay, director of the Delaware Department of Public Health, does not respond but "treats me like I don't exist." As a practicing medical professional, a chiropractor, he said, that is an action "I deeply do not appreciate."
Board President Rodney Layfield called for allowing the board to maintain local control, again prompting applause and cheers from the audience. Later in the meeting, Layfield said that, despite actions taken at the board meeting, the governor's mandate remain in effect for the coming school year and everyone will need to be masked while indoors.
"We are speaking out as a board … but the No. 1 goal is obviously the safety of our students and to keep our students in the classroom. … We lose local control with this mask mandate, but they are not getting as much of a quality of education if they are not in the classroom," he said.
Carney's press office, reached by Coastal Point on Tuesday, replied, "We don't have a comment." A question sent to the governor's office asking how long Carney's office has to respond to the board's petition was not answered.
"This is all about choice," Fritz told the Coastal Point after the meeting, explaining that the petition will ask the governor to provide data and facts used to "support their emergency order of why masks have to be on kids in schools, why they are requiring this when certainly anybody can go to any of the Delaware casinos and gamble all day without masks."
"The State, all summer, has been saying that it will be local school districts' choice of implementation, and now they have completely taken away the power of the local elected school board by instituting a State mandate. So, are we a local elected school board … or does the State simply want all the power? And what is the data the State is using to require this? What does the data say that a 10-year-old must wear a mask and 60-year-old in a casino doesn't have to? We are asking the Governor's Office to review, reconsider and provide an answer," he said.
Having everyone masked when school starts "is not what I want, but we don't really have a choice," he said.
"The State has, in the past, threatened to withhold insurance, not to provide insurance to the district. There is the threat of withholding funding. ... The school board is working within the legal framework," he said.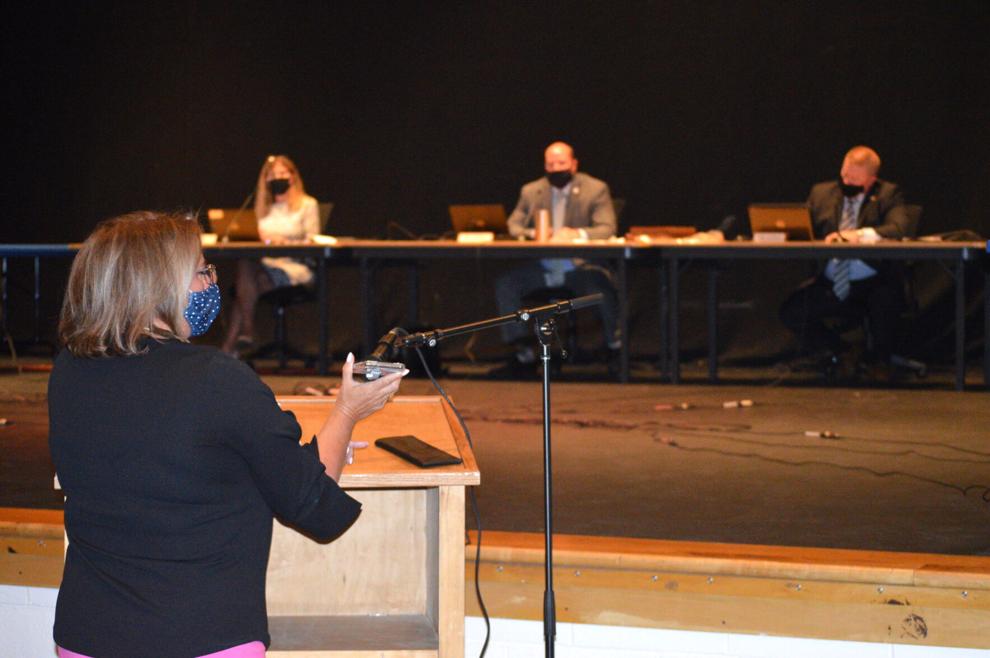 Although he said he doesn't dispute the existence of the coronavirus, he said he has read studies that conclude children shouldn't wear masks. He said a recent CDC report stated improved ventilation in schools was more likely to reduce the incidence of the virus than wearing masks.
Fritz said that during the past two weeks he has received hundreds of calls, text messages and e-mails from parents and teachers opposed to mandatory masks in schools.
Board Member W. Scott Collins, also after the meeting, told the Coastal Point that the concern among board members is "not having a choice."
"It was mandated upon us. There was no local decision-making. Whether masks should be worn should be left up to us. We wanted local decision-making as to how our district was going to operate. Masks are a very hot topic, but we had zero input into how it was going to affect our staff and our students. Our biggest concern was we want kids back in school five days a week. That is our No. 1 priority," he said.
He agreed with Fritz that, until the Board of Education hears from the governor's office, "We will abide by the mandate."
Collins said the outpouring of complaints from the public, as well as parents, teachers and school staff was "huge" and included comments from custodians and cafeteria workers from high school down to elementary school.
During the Public Comments portion of the board meeting on Monday, several people spoke, prompting school board members to extend the time usually allotted for public comments. None spoke in favor of the mask mandate.
Among speakers was Millsboro Town Manager Sheldon Hudson, who emphasized that he was there as a private citizen, taxpayer and Indian River High School graduate. Hudson asked that no masking, vaccination, quarantining or physical distancing policies be adopted by the board, and if they already had been adopted, that they be eliminated.
He asked the board write to Carney and express opposition to mandates because, "It is only fair to you that he feel the same pressure you are feeling."
Despite the increase in the number of cases and in testing for the virus, only two Delaware residents younger than 18 have died from the virus, a tiny percentage in a state of nearly 1 million people, Hudson said.
While he said he is sensitive to the fact that board members are "under tremendous pressure" to go along with popular wisdom, he asked them to "follow their gut" and the data he mentioned.
"I pray in Jesus' name you will be courageous in doing what is right here," he said. "We must not fall prey to intellectualism. … Your constituents are counting on you."