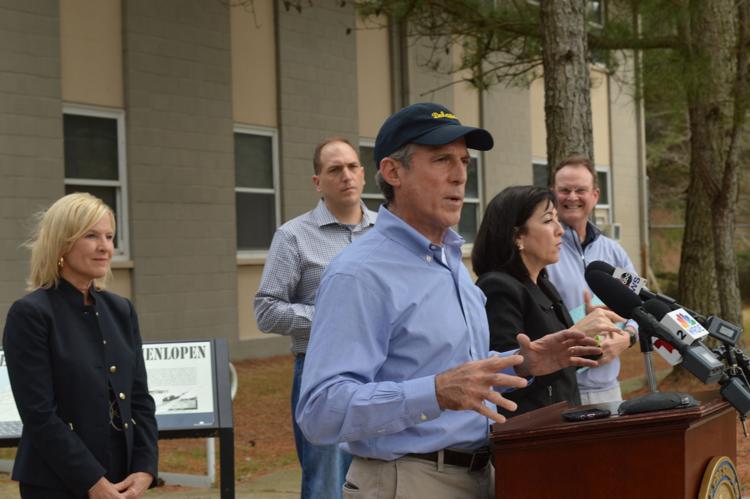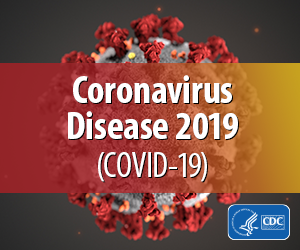 Gov. John Carney on Sunday, March 22, issued the fourth and fifth modifications to his State of Emergency declaration, ordering Delawareans to stay at home whenever possible and closing all non-essential businesses in Delaware to help fight the spread of coronavirus (COVID-19).
The orders go into effect Tuesday, March 24, at 8 a.m. They will remain in effect until May 15, or until the public health threat is eliminated.
People are allowed to leave their homes under Gov. Carney's March 22 order. Delawareans may leave their homes to get groceries, pick up a prescription, see a doctor and engage in other activities essential to their health, and the health and well-being of their family members, including pets. People may also engage in outdoor activities, but must adhere to social distancing guidelines.
"I don't want Delaware to be the example of what not to do in response to this crisis," Carney said, referencing other states and countries hit hard by coronavirus. "I understand that these restrictions will have real consequences for real people. But the consequences of not imposing these restrictions are way to serious."
Failure to comply with a Declaration of a State of Emergency is considered a criminal offense, and state and local law enforcement agencies are authorized to enforce the provisions.
"We're acting with urgency to prevent a spike in coronavirus cases that could overwhelm our hospital system," Carney said. "Delawareans cannot go out in public unnecessarily."
People can view the state's "yes or no" chart for their industry or activities.
For instance, businesses that can remain open include utilities, construction, manufacturing, agriculture, natural resources, hunting or fishing operations, many types of wholesale trade, certain retail stores, warehousing, carry-out food and grocery stores, most types of transportation, finance and insurance, some real estate work, various professional services, waste management, healthcare and social services, repair and maintenance work, religious organizations and many more.
To be closed are various amusements, civic and social organizations, sports, sightseeing, various retail stores, furniture shops, auto dealers and more.
Early next week, Carney and Delaware public schools will announce the next steps on school closures. According to the list, schools are to remain closed, except to support distance learning.
Delaware employers with questions about how they may be impacted can email covid19faq@delaware.gov, or call (302) 577-8477 from 9 a.m. to 4 p.m. Emails are encouraged due to potentially high call volume.
But businesses will be held accountable to keep their employees safe, by CDC guidelines, or risk being shut down too. Sunday's order requires essential Delaware businesses to implement flexible and non-punitive sick leave policies for their employees, in accordance with guidance issued by the CDC (https://www.cdc.gov/coronavirus/2019-ncov/community/organizations/businesses-employers.html) and DPH (https://coronavirus.delaware.gov/resources-for-businesses).
State of Delaware offices will remain open, but state employees should telecommute wherever possible.
Homeless individuals not subject to this shelter in place order, although they are strongly urged to find shelter, and government agencies are urged to assist, according to CDC guidelines.
Delawareans whose homes are unsafe — such as victims of domestic violence — are urged to and permitted to leave to find a safe, alternative residence.
Those at high risk of infection and illness from COVID-19 and Delawareans who are sick are urged to stay in their home, except as necessary to seek medical care.
Otherwise, all travel, from walking to driving, is only permitted when for essential travel and activities.
Social distancing requirements include maintaining at least six-foot social distancing from individuals, washing hands with soap and water for at least 20 seconds as frequently as possible or using hand sanitizer, covering coughs or sneezes (not with hands), regularly cleaning high-touch surfaces and not shaking hands.
"Government can only do so much to stop the spread of coronavirus. Most of this is on us — you and me — the people of Delaware. We all need to step up," Carney said. "Your actions affect your neighbors, and their actions affect you … We can do this, but we need your help."
Carney specifically cited four main reasons for this restriction. Besides trying to stem the increase in Delaware's COVID-19 cases and concern about hospitals being able to handle a surge in volume, Carney also said, "Neighboring states have taken similar action, and we don't want Delaware to become a destination for residents of other states seeking a more permissive environment.
"And finally, not enough people have taken our previous guidance seriously. I've seen way too many people in groups and gatherings of more than a handful of people, as I travel across the state."
After the first full week of school being closed, many people were tempted by Friday's warm, sunny weather. Health experts and government officials have encouraged people to stay healthy and enjoy the outdoors, but not in the crowds that seen on Delaware's boardwalks.
"We need to take this virus seriously. No more gatherings on a boardwalk, no more sleepovers, no more standing outside in a group for ice-cream," said Dr. Kara Odom-Walker, Secretary of Department of Health and Social Services (DHSS). "This virus is highly contagious, and anyone who is infected, whether they know it or not, can spread it to two or three more people. We need to model our actions as if we already have COVID-19."
A mother of two, and the daughter of older parents, Odom-Walker encouraged folks to take care of themselves, with healthy meals, exercise and a good night's rest.
"I understand the worries of so many Delawareans today," she said. "We will get through this crisis by sticking together."
As of March 22, there have been 56 total laboratory-confirmed cases of COVID-19 in Delaware since March 11. Of those people, 12 are from Sussex County, 39 are from New Castle County and five are from Kent County. About half are ages 18 to 49.
Also supporting the governor's order were the Delaware Business Roundtable and the Delaware State Chamber of Commerce. They said they appreciated that Carney "carefully considered" this action, which is intended to promote public health and safety.
"While we know that closing these businesses, even for a short time, will pose challenges to business owners and their employees and will negatively impact Delaware's economy, the risk to public health must take precedence at this time. Many businesses have already implemented work-from-home practices, and many more will now be required to do so," the agencies announced. "It's important that as many businesses as possible find creative, innovative, but safe ways to service customers within the confines of the Governor's emergency order and CDC guidelines."
"The more seriously we take this now, the sooner we can get to the other side of this crisis," Carney concluded.
Anyone with symptoms
Symptoms of COVID-19 include a fever paired with either cough or shortness of breath. The illness is not always critical. These people should stay home and contact a health professional about testing.
Delaware offers COVID-19 testing in all three counties, but patients must have a referral either from their primary care doctor or a telemedicine professional. Individuals who do not have access to a health care provider can call the DPH Call Center, or call centers run by Christiana Care, Bayhealth or Beebe, and medical personnel will determine if the caller meets criteria for testing. Medical personnel will then provide the appropriate documentation to give the caller access a test site.
Patients do not need to visit the emergency room unless they experience complications from the illness.
Delawareans with general questions about COVID-19 or their exposure risk can call the Division of Public Health's Coronavirus Call Center at 1-866-408-1899, or 711 for individuals who are hearing-impaired, from 8:30 a.m. to 8 p.m. Monday through Friday, and 10 a.m. to 4 p.m. Saturday and Sunday. Questions can also be submitted by email at DPHCall@delaware.gov.
DPH will continue to update the public as more information becomes available. Updates are available at http://de.gov/coronavirus.