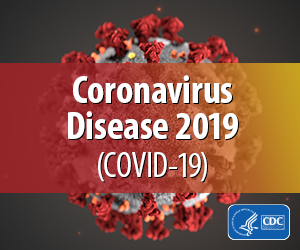 The Delaware Division of Public Health (DPH) provided its weekly update regarding the most recent statistics on coronavirus disease 2019 (COVID-19) in Delaware, as of 6 p.m. Thursday, April 29, 2021.
In all, 1,812 new cases were announced in the past week for a total of 104,405 positive cases of COVID-19 among Delaware residents, reported to DPH since March 11, 2020. That's an average of 259 new cases daily since the last report.
The total number of cases equals over ten percent of Delaware's population (about 990,000 according to 2020 U.S. Census).
As of today, 166 individuals are currently hospitalized (a net decrease of 2 from last week), of whom, 15 are critically ill.
A total of 1,625 Delawareans have passed away due to complications from COVID-19, with 10 additional deaths since last week's update, plus another 6 resulting from a vital statistics review. Total ages range from under 5 years to 104 years old. Of those who have died, 814 were female and 811 were male. A total of 808 individuals were from New Castle County, 334 were from Kent County, and 483 were from Sussex County.
The seven-day average for the percentage of persons who tested positive for COVID-19 decreased to 21.2 percent as of Thursday. (DPH publishes both positivity rates – persons tested and total tests conducted – on its online COVID-19 data portal). As of Tuesday, the seven-day average for the percentage of total tests that were positive was 5.6 percent (a decrease from last week).
To protect personal health information, DPH will not confirm specific information about any individual case, even if other persons or entities disclose it independently.
Additional statistics are posted online at the My Healthy Community COVID-19 data portal (https://myhealthycommunity.dhss.delaware.gov/locations/state).
Information about testing events, including community testing sites and free-standing sites operated by the health care systems and hospitals, will be listed on the testing section of the Delaware coronavirus websites:
Vaccines in Delaware
Walk-in/drive-up COVID-19 vaccination opportunities will be offered this weekend (May 1 and 2) at three locations. Vaccinations will be available without an appointment at these locations (but registering will guarantee there will be a vaccine for you upon arrival):
In addition, new walk-up clinics are now offered at five public health clinics for those interested in getting a COVID-19 vaccination. The clinics, which started this week, are offering the Pfizer vaccine. No appointment is necessary. The clinics are open to any individual 16 years or older. Pfizer is the only vaccine currently FDA-approved to serve individuals under the age of 18. The clinics are located in Dover, Georgetown, Milford, Seaford, and Wilmington, are handicap-accessible and are located within walking distance of DART routes. Walk-in hours are 8:30 - 11:30 a.m., and 1:15 - 4:00 p.m., Monday to Friday. Details, including specific locations, can be found at de.gov/getmyvaccine.
As of last night, Delaware has administered 747,571 doses of the COVID-19 vaccine, according to the state's immunization information system, DelVAX.
A total of 687,420 doses have been delivered to the state, and 239,135 doses have been delivered as part of the federal pharmacy programs. Delaware's latest COVID-19 vaccination statistics can be found under the Vaccine Tracker dashboard at de.gov/healthycommunity.
More than 407,500 Delaware residents ages 16 and older have received at least one dose of a COVID-19 vaccine, representing nearly 53% of the currently eligible population in the state. More than 294,000 are fully vaccinated, representing approximately 38% of the currently eligible population.
Details are posted at de.gov/covidvaccine. For questions, call the Vaccine Call Center at 1-833-643-1715. Those who are deaf and hard of hearing should call 2-1-1 or text their ZIP code to 898-211. Individuals can email their questions concerning the vaccine to Vaccine@Delaware.gov.
Variant cases in Delaware
The DPH has identified a number of COVID-19 variant cases through routine surveillance of test specimens. These variants are based on the CDC list of Variants of Concern and Variants of Interest.
Variants of Concern

| | | |
| --- | --- | --- |
|  Variant | Origin | # of Cases |
|  B.1.1.7 |  United Kingdom |  300 |
|  B.1.351 |  South Africa |  1 |
|  B.1.427 |  California, U.S. |  9 |
|  B.1.429 |  California, U.S. |  11 |
|  P.1 |  Brazil |  11 |
•
Variants of Interest

| | | |
| --- | --- | --- |
| Variant | Origin | # of Cases |
|  B.1.525 |  New York U.S. |  2 |
|  B.1.526 |  New York U.S. |  166 |
|  B.1.526.1 |  New York U.S. |  11 |
That measures 511 cases in all (440 adults, plus 71 youth below age 18). This includes 382 people from New Castle County, 84 from Kent County and 45 from Sussex County.
The Delaware Public Health Laboratory has sequenced 1,821 specimens for COVID-19 variant strains to date, including 183 within the past week.
Virus mutation is common. Public health approach and treatments are currently not any different, but as these variants may be more contagious, it is even more important that individuals remain vigilant and continue taking the necessary steps to avoid spreading the virus – wear a mask, wash your hands, avoid gatherings.
For more information regarding CDC variant classifications, visit https://www.cdc.gov/coronavirus/2019-ncov/cases-updates/variant-surveillance/variant-info.html.
Long-term care statistics
Information related to positive cases and deaths among residents at long-term care facilities are reported as of Thursday evening. There have been a total of 2,719 positive COVID-19 cases cumulatively involving long-term care residents, and 746 residents of Delaware long-term care facilities have died from complications related to COVID-19 (with 4 additional deaths from last week).
Sussex County deaths involving residents of long-term care facilities include:
Atlantic Shores Rehabilitation and Health Center, Millsboro (25)
Brandywine Living at Seaside Pointe, Rehoboth Beach (5)
Cadia Healthcare Renaissance, Millsboro (14)
Country Rest Home, Greenwood (17)
Delmar Nursing and Rehabilitation Center, Delmar (2)
Harbor Healthcare and Rehabilitation, Lewes (46)
Harrison House Senior Living, Georgetown (48)
Lofland Park Center, Genesis Healthcare, Seaford (6)
Milford Center, Genesis Healthcare, Milford (52)
Seaford Center, Genesis Healthcare, Seaford (4)
The Moorings at Lewes, Lewes (4)
WillowBrooke Court Skilled Center at Manor House, Seaford (12)
One other Sussex County facility (1)
There have been additional deaths in Kent and New Castle facilities, as well.
Questions of all kinds
Anyone who is sick with any of the following symptoms should stay home: fever, cough, shortness of breath, sore throat, muscle aches, fatigue, chills, shaking with chills, loss of smell or taste, nausea or vomiting, diarrhea, congestion or runny nose without a known cause (such as allergies). Other symptoms such as abdominal pain or lack of appetite have been identified as potential symptoms related to COVID-19 and may prompt further screening, action or investigation by a primary care provider. Anyone who is sick should avoid going into public spaces and should ask someone else to pick up essential supplies from the grocery store or the pharmacy.
Anyone who thinks they have been exposed to someone with COVID-19, or have symptoms of illness, is being advised to make sure to distance themselves from others, particularly vulnerable populations. Older adults and people of any age with serious underlying medical conditions — including serious heart conditions, chronic lung conditions, including moderate to severe asthma, severe obesity and those who are immunocompromised, including through cancer treatment — might be at higher risk for severe illness from COVID-19.
People with complaints about individuals violating public gathering restrictions should contact state or local law enforcement. Concerns that a business may be violating operating restrictions should be directed to: HSPContact@delaware.gov. Questions related to business re-openings or operations as businesses reopen should go to COVID19FAQ@delaware.gov.
Anyone with a question about COVID-19, whether related to medical or social service needs, should call Delaware 211, or email info@delaware211.org. Individuals who are deaf or hard of hearing can text their ZIP code to 898-211. Hours of operation are 8 a.m. to 9 p.m. Monday through Friday; 9 a.m. to 5 p.m. Saturday and Sunday.
Medically related questions regarding testing, symptoms, and health-related guidance can be submitted by email at DPHCall@delaware.gov. Questions related to business re-openings or operations as businesses reopen should go to COVID19FAQ@delaware.gov. Questions regarding unemployment claims should be emailed to: UIClaims@delaware.gov.
Any Delaware healthcare, long-term care, residential or other high-risk facility with questions or concerns can email DPH_PAC@delaware.gov or call the DPH Call Center at 1-866-408-1899 (ext. 2).
For all information on Delaware's response, visit de.gov/coronavirus.
Download the "COVID Alert DE" tracking application for mobile devices from the Google Play store or Apple App Store.