Note: The COVID-19 information is changing frequently, please remember to visit beebehealthcare.org for the latest information.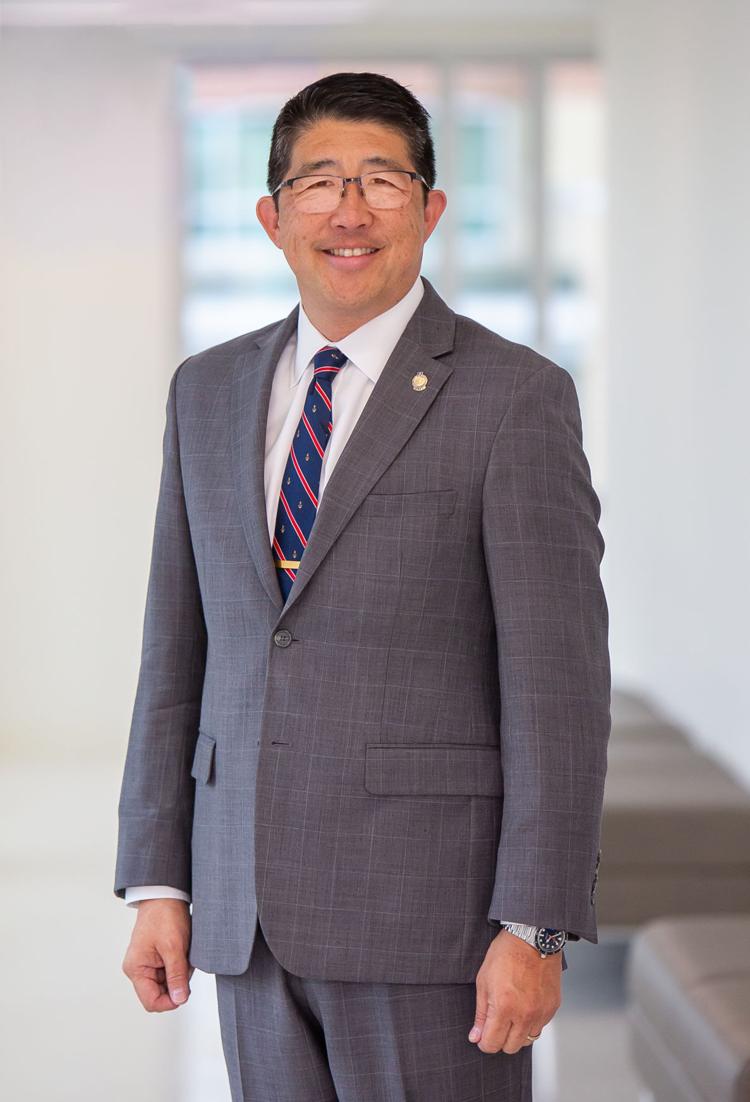 During this time of healthcare crisis globally and nationally, Beebe Healthcare is working tirelessly to support our community. We would like to thank the Division of Public Health (DPH), the Delaware Healthcare Association and other healthcare organizations in Delaware for the response and teamwork regarding coronavirus (COVID-19).
I also want to thank the tremendous efforts from Beebe team members who are working tirelessly to be prepared to take care of the community during these critical times. As the new CEO, I am proud of our truly dedicated Beebe team.
As the coronavirus disease continues to severely impact our nation, the focus of our community needs to be on the Centers for Disease Control (CDC), World Health Organization (WHO) and the Division of Public Health (DPH) guidelines that are constantly being updated to protect our families, friends and neighbors.
Beebe will be the resource the community can lean on for more than great care, but also reassurance and guidance on how to protect your families and friends. Beebe has deployed teams consisting of clinicians who are specially trained in the management of COVID-19 to work one on one with employees within units of the Margaret H. Rollins Lewes Campus, as well as our outpatient locations. This enhanced preparation ensures that employees are trained and ready to care for patients in our community.
We have been creating solutions to care for patients on an outpatient basis, one example being last March 14's mobile screening event. Beebe is in the process of working up additional outpatient plans that we believe will result in fewer patients presenting to the Lewes campus unless they require emergency care. We are sharing our innovative ideas with the State of Delaware and other healthcare providers to enable expanded access across our community for management of patients with non-emergent symptoms of COVID-19.
Our public health information page will share key updates and links to the most current guidance from the CDC and DPH. Please visit that page on our new website at www.beebehealthcare.org/patients-visitors/public-health-information. Those resources will also be shared on our social media pages and e-newsletters. We hope this information sourced from the experts provide a sense of reassurance and easy steps to follow to protect yourself.
One of the timeliest topics ongoing is social distancing, which means remaining out of congregate settings, avoiding mass gatherings, and maintain distance from others when possible. The White House and CDC recently recommended avoiding social gatherings of 10 or more people until April.
All health organizations have also urged communities to practice good hand hygiene, cough and sneeze etiquette; use drive-through, pickup, or delivery options for restaurants; and to work from home when possible.
Beebe is taking precautionary steps at all our campuses, following the recommendations from CDC, WHO, the American College of Surgeons and the American Society of Anesthesiologists.
We implemented patient and visitor screening and restrictions on March 12, and as of 10 a.m. Wednesday, March 18, there are updated guidelines that include limiting patients to one essential visitor, restricting visitation times from 10 a.m. to 6 p.m., [Editor's note: Beebe has since prohibited all visitors at its facilities, with some exceptions made in individual cases.] along with other guidelines that can be found on our website to keep the health and safety of our patients and visitors, team members, and medical staff at the forefront.
Patients will have already begun to hear from their surgeons or providers that all elective procedures are postponed and will be rescheduled. We will continue to evaluate all of our processes to ensure the upmost safety of our community. Thank you to everyone adhering to these important guidelines already and a wish of health to the entire community.
At Beebe Healthcare, we are committed to delivering the highest quality of care using the most up-to-date scientific information and resources to care for the medical, psychological and social needs of our community. The people of Sussex County are our families, friends and neighbors, and your wellbeing is of the highest importance to us at Beebe Healthcare.
Thank you for the privilege of being your partner in keeping our community safe and healthy during this crisis.