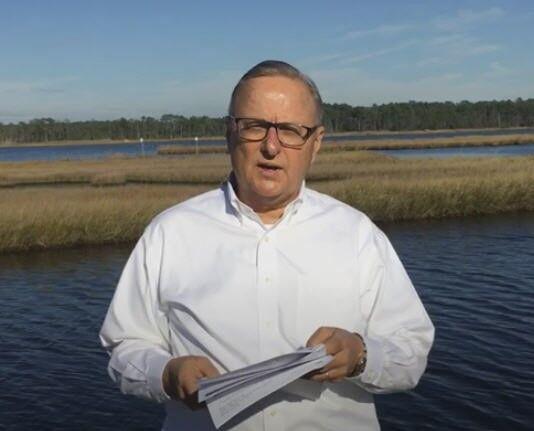 There's a fondness among neighbors in the community of Swann Keys in Selbyville.
When the pandemic became a reality last year, bringing unforeseen changes and stirring fear among those neighbors, many being retirees, the governing body of the community reassured them and took measures to keep them active and safe.
Jeff Markiewicz, president of the Swann Keys Civic Association, who has a career as a hospital consultant, said he was saddened by the way the coronavirus was devastating families of those it sickened and killed, as loved ones waited helplessly outside hospital doors.
"I saw people waiting in their cars crying, and I couldn't let that happen to Swann Keys," Markiewicz said.
At times, that dedication made him "the most hated guy in Swann Keys," he said, especially when the community pool didn't open in the spring, as it always had.
"Some people were screaming and shouting. 'Open that pool. I want that pool open.' Before the pandemic, we had a Sports Club, a Ladies Auxiliary. Various groups were meeting in the Club House, including card players, pool shooters. They were very active.
"The problem was, when this coronavirus hit us, it came on us like a ton of bricks. We had to shut down everything. We couldn't even have a meeting because the governor said there were not going to be any open meetings. We knew we had to keep everyone engaged and informed," he said.
Markiewicz asked his oncologist friend Dr. Bill DeRosa to speak at Swann Keys, and explain the virus and how to avoid contracting it.
Community meetings went virtual, and e-mail notifications and updates were sent. For a while, the community's business office was closed, so a portal was opened for residents to post comments and request services.
"Now everybody is talking, and we are all on the same page. Our monthly video, our e-mails, alerts, voice notifications — we have all those things as a result of the coronavirus, and it has brought our community together," Markiewicz said.
"We had a 'Name the Sign' contest. They could get their saying put on our front sign. We had photo contests — favorite photos of Swann Keys. We had community yard sales in front of everybody's houses, all done on the same day. The Ladies Auxiliary had a bake sale.
"A few people had drive-by bake sales. There was a Park Clean-Up project that was COVID-compliant. We served pizza to the volunteers. It was the community coming together and the board doing everything we possibly could do to keep everybody tighter. We had wellness checks, videos, people being able to communicate with us," he said, crediting residents Dan Cavanaugh and his wife, Cass, a former nurse, for implementing those check-ins, even going door to door to be sure neighbors were well and safe in Swann Keys, which was founded in the 1970s.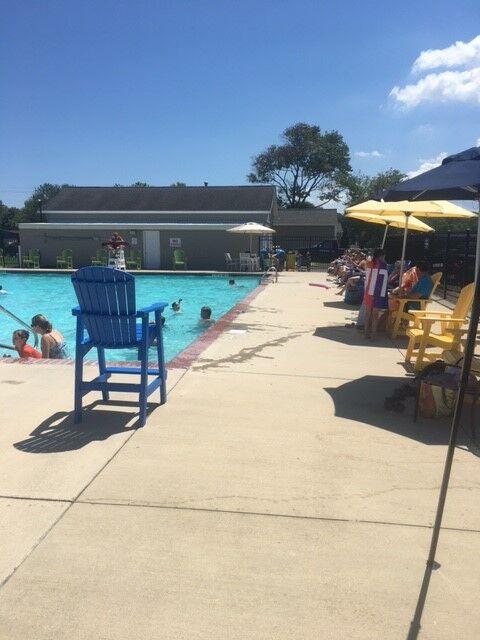 There are 606 properties in the community, with about 25 percent of residents living there full-time. In all, 79 percent are older than 55, and 25 percent are older than 71.
On July 1, 2020, the pool re-opened, with extensive signage outlining safety precautions. It was difficult to find lifeguards, because international students were not permitted to come to the U.S. to work last summer, but every day, the pool was available for two hours, then closed for 30 minutes while a professional sanitation crew sprayed furniture, handrails and other surfaces before it opened for the next two hours.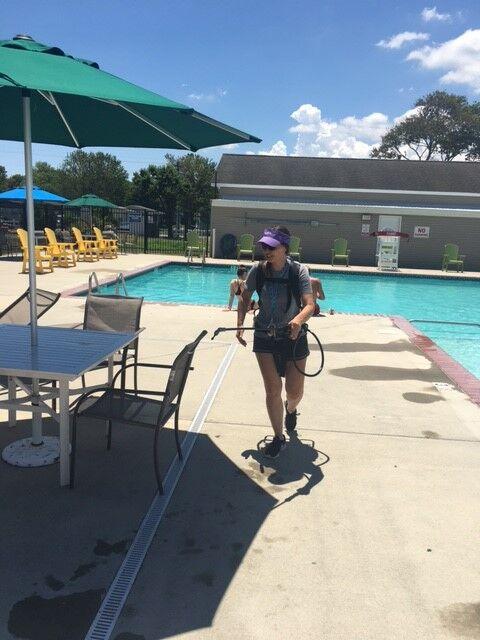 Guests wore protective masks and remained separated, and the number of people allowed in the water at one time was greatly reduced.
"Everyone expected this to be a big controversy, but we didn't have one problem all summer. People came. A few minutes before it was time to go, they all packed up everything and left. It's people understanding how dangerous this was, not wanting to expose anyone else and keep our seniors safe. That was our goal, and it worked out beautifully.
"Even the moms and dads of children and residents' grandchildren said, 'Wow. We love this two hours at a time at the pool.' I said, 'Why?' and they said, 'We can get the kids home and give them a nap,'" Markiewicz said.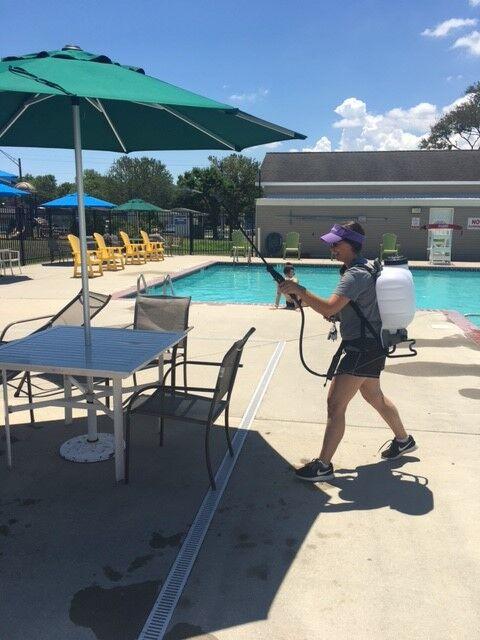 Comments sent to board members were positive and included two that Markiewicz provided.
"I greatly appreciate the work of all of the board members. Considering the battles they face with those that resist all change and the difficulties of dealing with COVID, they have done a monumental job!" and "We finally have a board that is working together for the community. We have owned for 35 years and other than our great neighbors have never felt part of the community. Always felt we were on the outside of 'the group,' always volunteering but never chosen. We appreciate the current efforts to bring folks together."
There haven't been many cases of the virus in Swann Keys, although the maintenance man did get sick. In his absence, residents volunteered to take over his duties as he recovered.
Even after everyone is vaccinated against the coronavirus, wearing masks and keeping proper distances will still be encouraged.
"With this community, we're going to have to continue those precautions. We will give advice from doctors and others," Markiewicz said, adding that he's pleased with the cooperative community spirit.
"Really, everybody pitched in. It was neighbor looking out for neighbor."