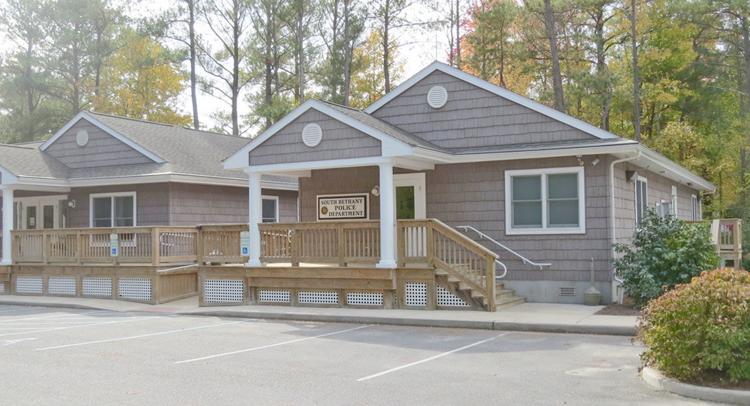 To better ensure police coverage, the South Bethany Police Department was recently approved to increase one part-time officer's position into a full-time position. The town will now have six full-time officers, plus the chief.
"With six officers," and a part-time officer, "it's almost impossible for me to have 24-hour coverage," Police Chief Jason Lovins told the council in September. The town itself can't grow much, but with the surrounding geographical areas expanding, "I firmly believe that we could use the seventh officer."
He said he also believed the part-time officer is worth keeping.
At that time, council members were generally supportive of following the chief's recommendation, as they assigned the Budget & Finance Committee to study the numbers. Lovins had anticipated no changes to this year's budget as a result of the change and estimated a $20,000 increase to next year's budget. That is possible because the SBPD has some of the necessary equipment already, and it would reduce parking enforcement from two staffers to one.
The council had an hour-long executive session during their Oct. 9 teleconference "to discuss the qualifications of an individual applicant for an open full-time police officer position."
They offered little discussion publically about the budget or position. They unanimously voted to make Jahn Farrell, who previously served as a seasonal officer in the town, now a fulltime police officer, conditioned upon his completing certification from the Delaware Council on Police Training (COPT).
"He retired from Woodbury, N.Y., police department last year with over 20 years of law-enforcement experience," Lovins said later. "He is currently undergoing the training process to become a certified police officer in Delaware. We are expecting his training to be completed by the second week in November."
Seasonal officers require less COPT training, so Farrell will now take the necessary classes to fill in the gaps on Delaware's mandatory training. After passing a Delaware exam, he would be eligible to work as a fulltime regular South Bethany officer. Lovins said he was glad to have — and keep — an officer like Farrell on the force.
During the hour-long executive session, the council also discussed strategy and contract negotiations. No votes were taken afterward.
Keeping an eye on the canals
Canal water quality is always an issue for South Bethany. The Delaware inland bays have their challenges, but South Bethany's original canal layout means particularly poor water flow and flushing.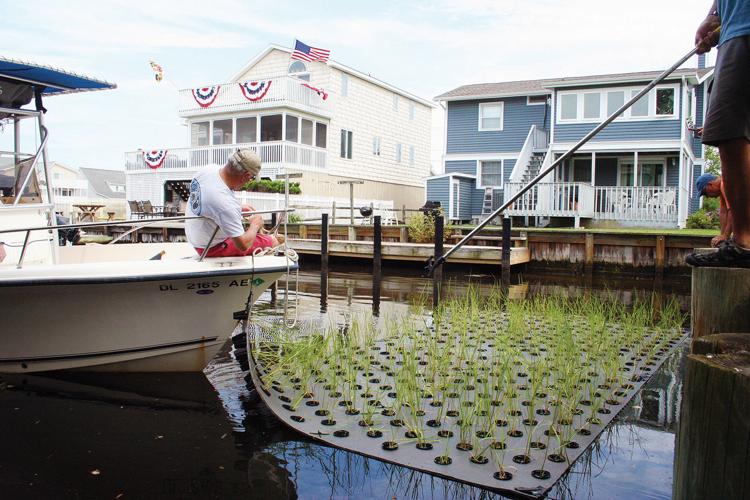 Several years ago, an aerator pilot test failed, as it was determined later that the water had been too shallow to add oxygen effectively. The Town is currently testing oxygen injectors that shoot jets horizontally in Petherton Canal.
"We've got to get the oxygen in our canals back up, and the injectors can do that. … We can't even put oysters or mussels at the canal ends because, this time of year, there's no oxygen," said Council Member Frank Weisgerber, who chairs the Town's Canal Water Quality Committee.
The new stormwater management area near Sea Colony should prevent a lot of raw rainwater from flushing into South Bethany's Anchorage Canal. The floating wetlands are also making a noticeable, but small, difference on removing nutrients from the water. The town would need them at every canal end to make a bigger impact.
The Town has also been considering whether to hire its own canal maintenance person and equipment, after two summers of hiring a maintenance contractor.
South Bethany was also wedged between the walls of canal ecology and basic maintenance by a sudden proliferation of widgeon grass several years ago — absolutely gold for the environment, but a nightmare for boat propellers.
"The quality of our canal ends is part of what makes our houses sell in 24 hours for over a million dollars on the west side, so we have to do something," agreed Council Member Sue Callaway, after a discussion of the rising real estate market.
In other South Bethany Town Council news:
 • After agreeing last month to pay for enhanced streetlight designs, the town council officially approved an amendment to the 2021-fiscal-year budget to pay the additional $90,625 using unassigned surplus funds from last year's budget. The poles should be installed before Memorial Day, so ongoing annual costs of $16,817 will begin with the 2022-fiscal-year budget.
• The Town features various concessions each year, including food carts and exercise instructors. The council is writing new rules to "add some standards of uniformity to how the Town solicits and selects vendors to provide various concessions to the town. … It allows for competitive bidding, among other things," said Council Member Derek Abbott.
The new code chapter, "Concessions and Concessionaires," would apply to all concessions, and none of the existing vendors would be grandfathered in with an exemption. Ordinance 200-20 was approved at its first reading. It must undergo a second reading and final vote at a future council meeting.
The South Bethany Town Council's next monthly workshop will be Thursday, Oct. 22, at 2 p.m., via teleconference.