As South Bethany heads into the 2021 summer season, the Town continues to balance limited road space with bicycle parking and private-property rights. The Town had previously rearranged bicycle parking racks. Now, the public has to learn not to park on private property or lean bikes against public signs, utility poles, fences or other public areas.
In short: if cyclists don't park correctly, their bikes could be moved to the nearest bike rack — or to the police station. This winter, the town council approved Ordinance 202-21, which says any bicycles parked within the public rights-of-way and outside of those bike racks are subject to removal (Code Chapter 94 "Parking").
"The Town assumes no responsibility for any damage inflicted to the bicycle, chain or locking device caused by the removal process. Bicycles that are found to be parked on private property, without the private property owners' consent, may be removed by the police if the property owner completes and submits a removal request document," states the code.
So a homeowner who sees a bicycle latched to her fence can now submit a request form to the South Bethany Police Department for that bike to be removed.
"It would be for each specific event," said Police Chief Jason Lovins. "They can identify a problem" and call it in.
Council Member Frank Weisgerber asked about empty lots where owners have erected a sign indicating "No trespassing."
"It's not our job. The police's job is to patrol and respond to complaints. We're not the guardians of people's personal property. If they don't want people there, maybe they put up a sign or a fence," responded Council Member Derek Abbott.
"If we go over there without an affidavit from the property owner specific to that date and that offense and that bicycle … it could put us at risk of removing people's private property which had permission," Lovins agreed.
"We need to change people's behavior and … maybe the fourth time somebody's bike gets removed and they have to go pick it up, they start to change their behavior," Abbott said.
Any bicycles removed by the police (whether because they were parked incorrectly or if not moved from a bike rack for 30 days) will be secured at the South Bethany police department and may be recovered by the owner by calling the police department and arranging for a pickup time. Police will attempt to notify owners if the bicycle is marked with contact information. Signage will be posted around town.
Cat Hill barricade has shorter calendar schedule
The summertime traffic barricade near the western town limits has always been a contentious issue. In an effort to reduce cut-through traffic, all eastbound vehicles are prohibited from entering Black Gum Drive from Kent Avenue. This spring, the town council unanimously agreed to shorten the barricade season by several weeks. The new dates will be the Friday of Memorial Day weekend until Labor Day Monday (this year, May 28 to Sept. 6). The hours for the barricade remain 10 a.m. to 1 p.m.
"I was there when we decided to make the barricade time start from May 15 to Sept. 15. It wasn't done for any reason with traffic or safety. It was done simply because everything else started then and we thought, 'Well, we won't have to stick up a new sticker with dates every year," said Council Member Carol Stevenson. "It was for convenience. The reason for the barricade is unrelated to the reason for that date."
However, the council didn't discuss changing any other traffic rules, parking rules or beach rules, so all other calendar-related rules will remain in effect from May 15 to Sept. 15.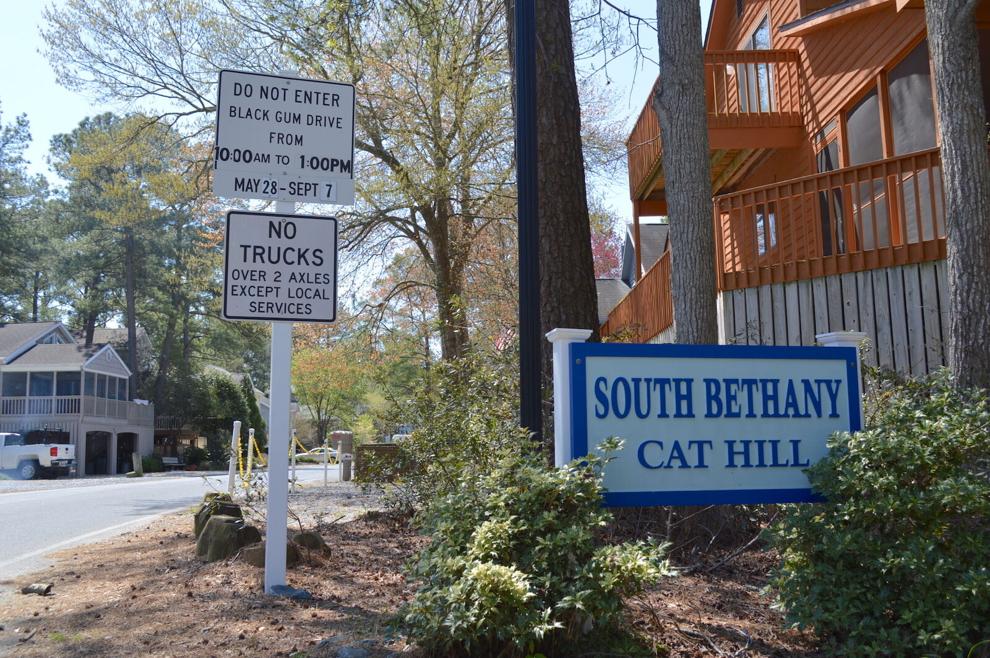 Pet owners must take more responsibility
"We made no changes in our regulations to feral cats. Our concern is damage to private property by pets," Stevenson was quick to explain on the subject. The recent code changes include "absolutely nothing about feeding prohibitions, the importation of feral or stray cats, or the trap-neuter-return program."
Instead, the legislation puts more responsibility on pet owners if their animal damages other people's property (such as overturning garbage bins, damaging gardens or defecating on other properties/vehicles) or makes loud, late-night or continuous noise.
Owners who allow their cats to run at large outdoors must have a collar and identification tag on the animal, with contact information. Cats can still run around at large outdoors, but now, only four per household may be outside of the owner's property at one time.
"Does that mean you can have 50 cats as long as you only let them out four at a time?" asked Council Member Dick Oliver.
"Yes, it does!" Stevenson said. "We are not telling anyone how many pets they can have in their house, in their yard. … We just want to limit the density outside their particular property."
Other rules also remain the same: Pets cannot run at large on the beach from May 15 to Sept. 15. Dogs cannot run at large around the rest of town (i.e., anywhere off of the owner's property). Fines have been changed to a civil penalty of $100 for a first violation, increasing by $100 for each subsequent offense. That is intended to make it easier for the police department to enforce, while also removing the complication of criminal penalties. Ordinance 201-21 also updated definitions and other housekeeping details in Town Code, Chapter 30 "Animals."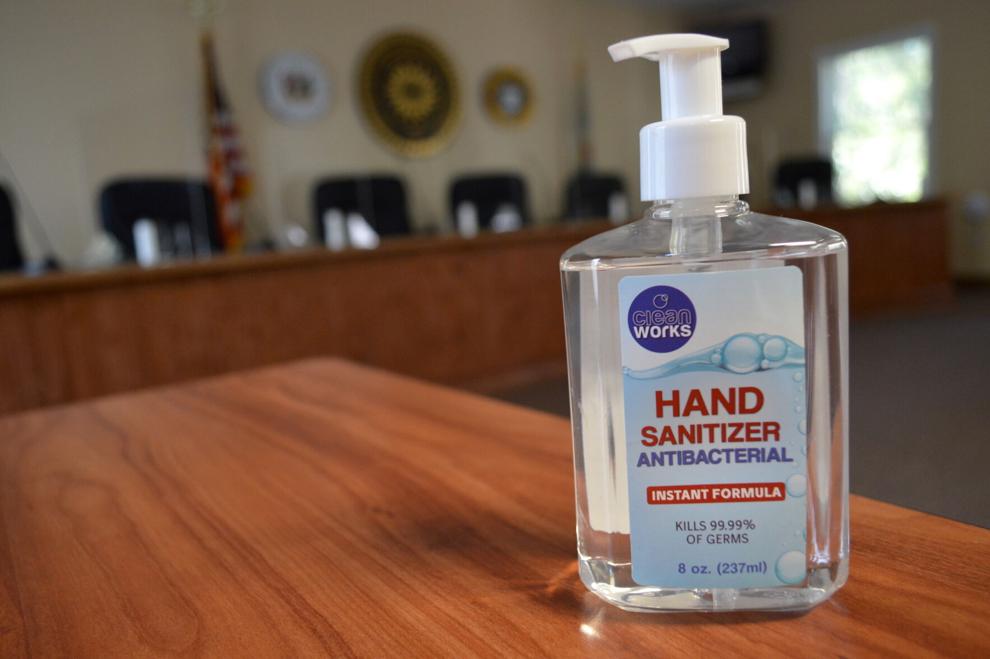 In other South Bethany Town Council news:
The council majority voted against installing a bocce ball court in front of town hall (in the 1.5-acre triangular Richard Hall Memorial Park) or a pickleball court behind the building.
But for entertainment, the Town hopes to host several free public events: Movie night on the beach is tentatively scheduled for July 22 with Disney's "Raya and the last Dragon." There could possibly be a bonfire on Aug. 28.
Adopt-A-Canal End participants will have the opportunity to receive one-on-one "Canal Gardening Coaching" with the Inland Bays Garden Center, who will advise on how to best landscape their adopted canal end.
Exercise classes will be offered around town, and the Town will skip the bidding process this year, in order to help vendors get back on their feet after a difficult year, due to COVID-19. Fitness instructors just need to buy mercantile license, advertise on their own and coordinate a schedule with Town Hall.
Mediacom has activated several Wi-Fi hotspots to improve internet access near Town Hall, along S. Ocean Drive and near the beach at N. Division Street and S. 6th Street.
As Delaware's COVID-19 restrictions lift, Town Hall will allow more indoor public business. The outdoor window will remain, for people's convenience. More committee meetings will be offered in-person. Lately, council meetings have been held in-person, although the public had to telephone in (and council members had that option, too).
The South Bethany Town Council has a workshop meeting on May 27 at 3 p.m. The municipal election will be May 29 from 9 a.m. to 3 p.m.