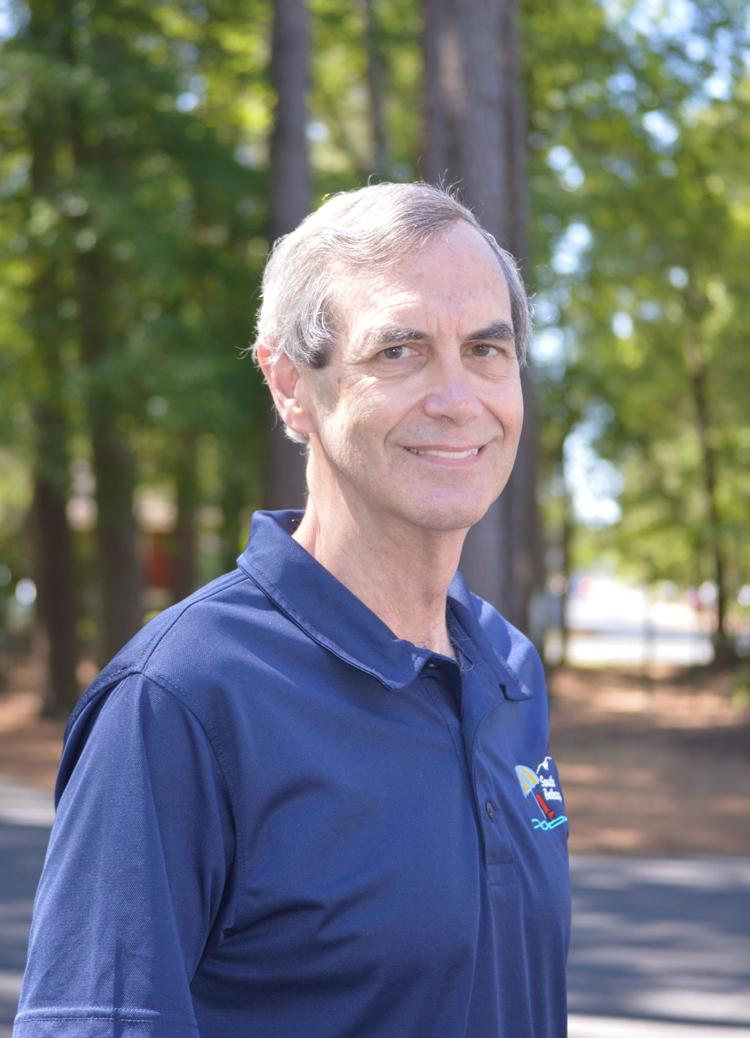 Randall "Randy" Bartholomew has earned a seat on South Bethany Town Council, but with town buildings closed to the public, it may be a while yet before he and the full council meet on the dais again. So, he'll serve as the newest council member and treasurer from slightly afar.
Bartholomew was sworn in to a two-year term in late May and recently sat down for an interview with the Coastal Point. Ever since March, town hall has been closed to the public for Delaware's State of Emergency. Council meetings have been held via public teleconference, so Bartholomew was sworn in over the telephone. It's not ideal, but everyone must make do, he said.
Looking to get involved in the community, Bartholomew started attending council meetings about six months before the election. After getting to know the people and the issues, he planned to apply for a spot on the Budget & Finance Committee. But when council treasurer Don Boteler decided not to seek re-election to the council, some people encouraged Bartholomew to throw his hat in the ring.
"In my role for overseeing the finances, I want to make sure we're well-positioned not only for this year, but for years ahead," he said.
It's too soon to know exactly how the COVID-19 situation and overall economy may impact the Town's budget, which leans heavily on rental and real estate taxes. But Town staff are keeping a close eye on numbers and have tightened up expenses. Bartholomew emphasized "the long-term financial health of the Town."
Although this is his first experience being a town council or board member, "I've had a lot of corporate experience working with boards of directors, all in a financial leadership capacity," he said.
"From a leadership position, I like hearing a lot of other various opinions and views, and then I try to make a decision for … what I think is the most appropriate."
Bartholomew doesn't bring particular agenda for change, he said, but will pick up the mantle of South Bethany's ongoing issues, such as beach replenishment, canal water quality and street lighting.
"The big thing I think we really need to keep aware of is health and safety, especially with the [COVID-19] virus," said Bartholomew.
"I know the police department is staffed with what appears to be very competent people. Crosswalks are coming in, to add another safety feature; [but] all the heavy traffic is coming in," he said.
"I think part of the concern and awareness we need to have is all the expanding growth going on west of us, the housing boom over there — we're going to be faced with more traffic, more safety issues, more beach-access issues."
After falling in love with the vacation spot, he has owned property in South Bethany since 2001 and became a full-time resident two years ago, after his retirement, having lived in Silver Spring, Md., and worked in Washington, D.C. He retired as the EVP and COO of the National Trust Community Investment Corporation (NTCIC), which is a private, for-profit subsidiary of the American National Trust for Historic Preservation. It's among the largest tax-credit syndicators in America.
"We provided tax-credit equity for developers rehabbing historic commercial properties," he said. "It was a lot of fun. You'd see these old dilapidated historic buildings be repurposed into loft housing or any other type of commercial-type businesses."
Before that, he was a CPA, which led to controllership and financial management with real estate shopping mall developers the Rouse Company and the Mills Corporation.
In his free time, Bartholomew enjoys remodeling projects on his own house, which is among the older structures on the ocean side of town. Moreover, he and his wife, Gloria, are love-struck with their family's first grandbaby, Luke, less than a year old.
Ultimately, the 2020 town council election was not contested. Boteler had chosen not to pursue a third term, and no other challengers threw their hats into the ring against incumbents Derek Abbott, Sue Callaway and Mayor Tim Saxton.
Constituents can find contact information for all council members on the South Bethany website.
The South Bethany Town Council's next monthly meeting will be held by telephone conference on Friday, June 12, at 3 p.m. Details and phone numbers for the teleconference are posted online at https://southbethany.delaware.gov.