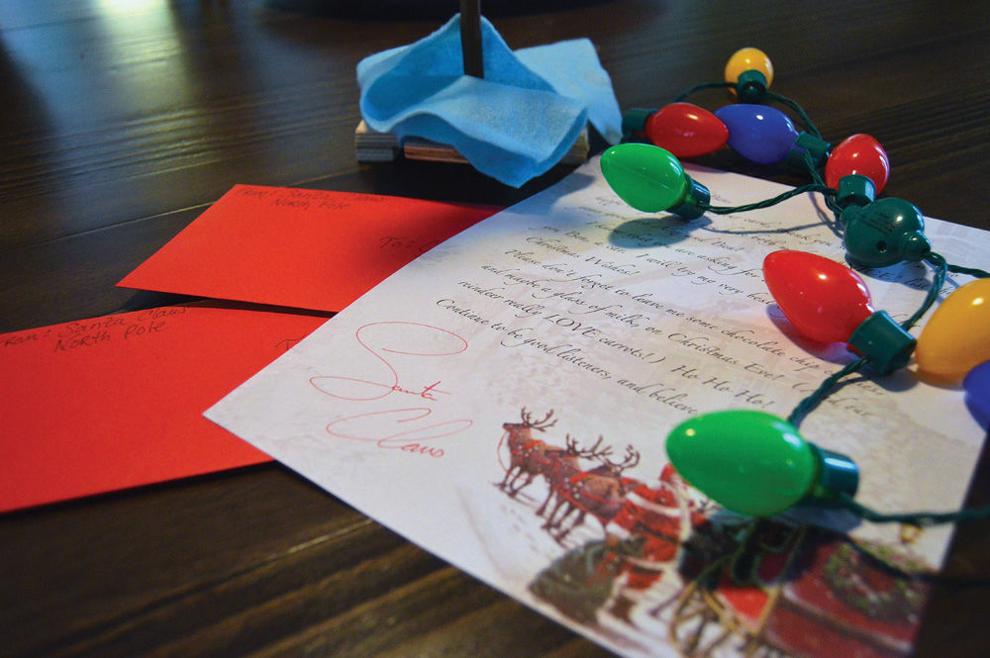 The husband-and-wife team that started Santa's Letters — a local organization that sent out hundreds of letters to children during the holiday season and helped a dozen local families have a better Christmas — will be holding a spaghetti dinner next month to raise funds for continued local projects.
Santa's Letters founder Kristina Malone said she and her husband, Sean, answered about 300 letters from children last year.
"One little girl wrote that the only thing she wanted was to stop being bullied," Malone said. The couple sent her a necklace with a horse on it, she said, "to remind her to be strong."
The project didn't end with letters.
Malone said 10 or 12 families received help with Christmas gifts. The couple also put together about 20 stockings, because receiving a stocking "overflowing with candy and gifts" was a favorite memory from Malone's own childhood and she wanted to share that with others.
The Malones also connected with the George Washington Carver Academy in Frankford, which has a food pantry, and provided 30 Christmas gifts for participating families to choose from for their families.
"That was with the help of everybody," Malone said. "That is why we're having the fundraiser, so that we can help even more families. Families need help all year 'round. We want to be like a bridge," between organizations and those who are able to help, she said.
The spaghetti dinner will be held from 6 to 9 p.m. on Saturday, March 2, at Salted Vines Winery near Frankford. Tickets cost $25 for adults, with a gluten-free option available for $28. Dinners for children ages 2 to 12 will be $15 for regular pasta or $17 for gluten-free.
"This will be a family event," Malone emphasized.
Along with the gluten-free option, vegetarian sauce will be available. Each dinner includes spaghetti, bread, salad, dessert and a beverage. A cash bar serving beer and wine will be available.
During the dinner, there will be a silent auction featuring gift cards good at local businesses, as well as other items, door prizes and a 50/50 raffle. Malone said Santa's Letters is seeking donations for the auction items and door prizes, and that they are reaching out to local food providers for donations toward the dinner itself.
Tickets can be ordered from the Santa's Letters Facebook page. Tickets will be sold online through Feb. 28; due to limited space, tickets might not be available at the door.
To arrange a donation for the dinner, call Kristina Malone at (215) 880-2606.
Salted Vines Vineyard is located at 32512 Road 374, Frankford.
By Kerin Magill
Staff Reporter