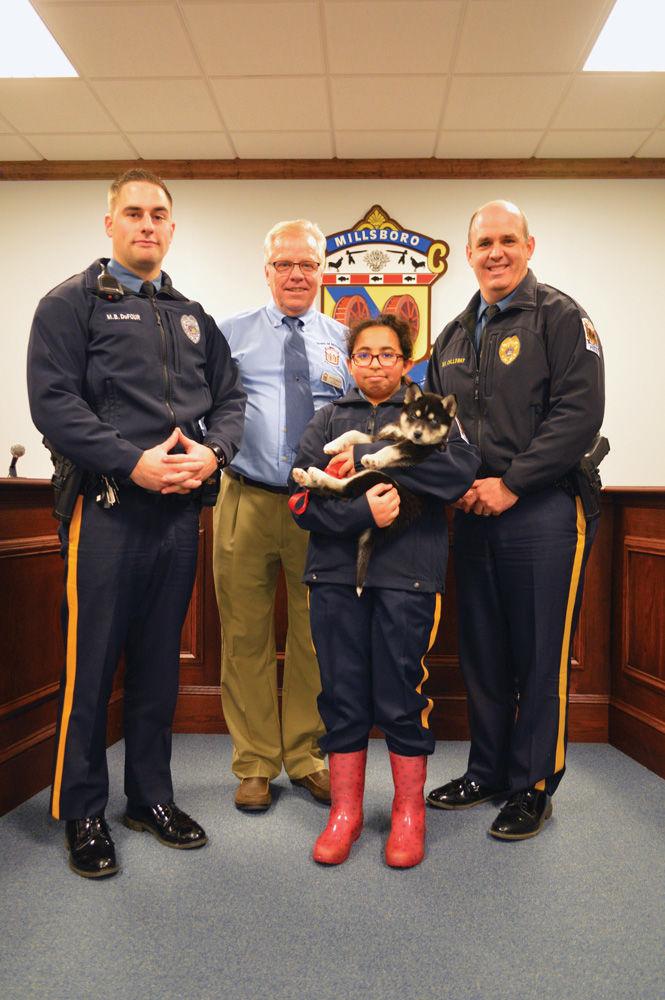 Seventh-grader Aria Hill was an officer for a day at the Millsboro Police Department. Joined by her puppy, Tofu, Hill got a firsthand look at local policing on Friday, Dec. 28.
Cpl. Matthew Dufour planned to do some basic training and let her observe several (safe) complaints.
Based in Seaford, Hill's family won the ride-along as a prize at a school fundraiser at Lighthouse Christian School in Dagsboro. Although ride-alongs are common, this was the MPD's first time allowing it as a fundraiser prize.
"It was helping out one of our local schools in hopes to raise funds," explained Chief Brian Calloway. "I think it's a great idea for kids to be interested in law-enforcement."
After donning an official police shirt, Hill was sworn in by the mayor and police chief. Although her mother also tagged along for liability reasons, the "chusky" (chow-husky) puppy was a surprise participant. Hill's one-day commission ended with lunch at Chick-Fil-A.
By Laura Walter
Point Reporter