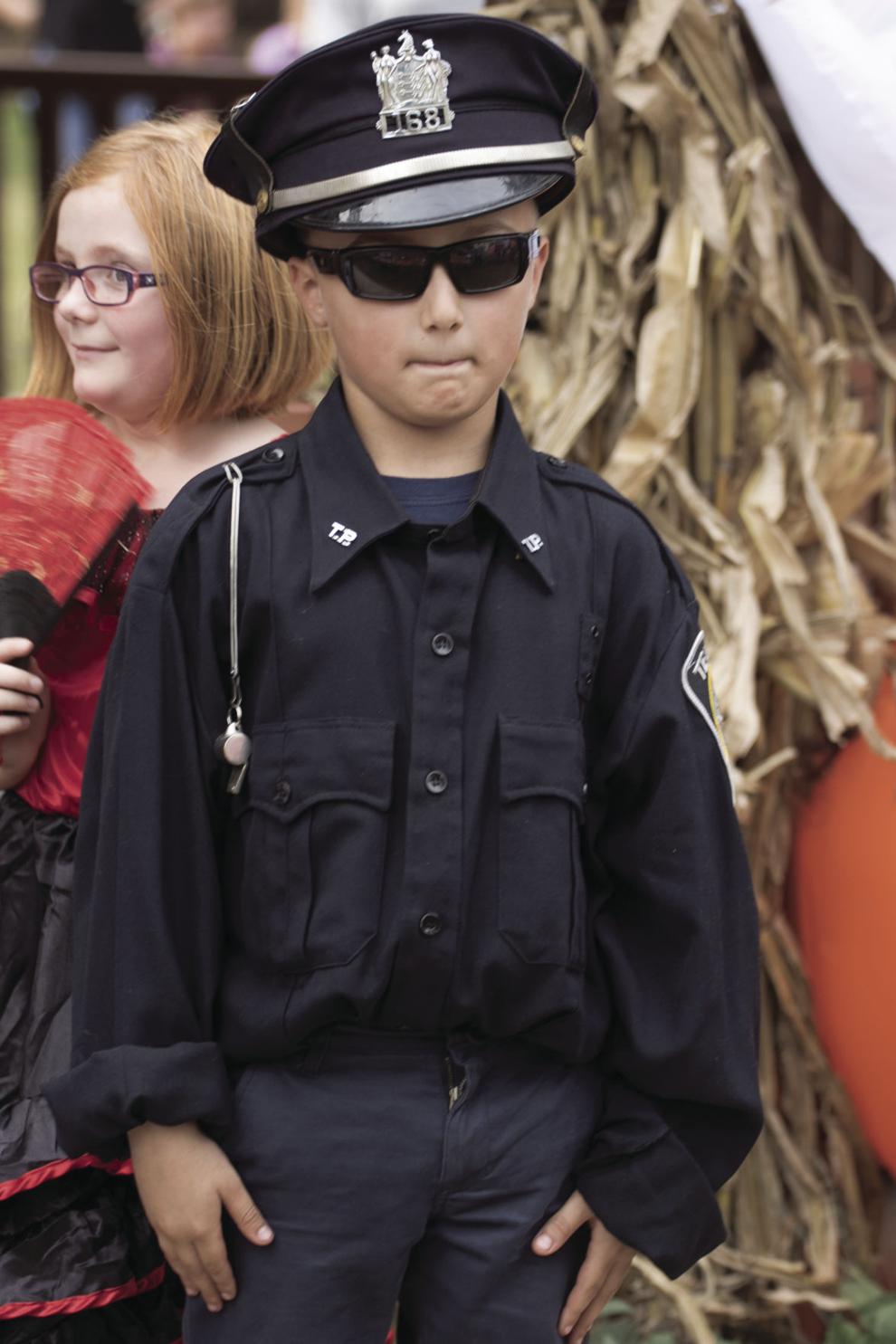 Ocean View's annual Halloween event, Cops & Goblins, is planned for Saturday, Oct. 30, at John West Park, to the delight of those who were disappointed when it was canceled last year, due to coronavirus restrictions.
"We are ready to go," Police Chief Kenneth McLaughlin told the Ocean View Town Council at the Tuesday, July 13, council meeting.
"We had a little snafu with Parsons Farm not being able to supply the petting zoo. We made a call to the Salisbury Zoo, and they will make an appearance this year. All the planning is in place. All the vendors are in place," McLaughlin said, adding that the rain date is Sunday, Oct. 31.
"I'll be really disappointed if we have to cancel it this year. I'll be praying hard," the police chief said.
Speeding problem continues
McLaughlin, while presenting his monthly report to the council, said 167 speeding tickets and 75 warnings were issued in June and that the police department still continues to receive calls complaining about speeding.
"We are doing the best we can to collect data from the speed signs throughout town. The department has ordered three more speed display signs, and they will be installed within the next two weeks," he said, adding that two of them will be placed on Central Avenue north of Route 26. He said he wasn't yet sure about the location of the third sign.
He thanked the community for financially supporting and praying for 17-year-old Ashley Nickerson, the Ocean View teenager who was in a serious traffic accident on June 19 and who is now in a rehabilitation hospital in Pennsylvania. Her mother, Adrienne Nickerson, has been a secretary at the OVPD for many years.
Nuisance property cleaned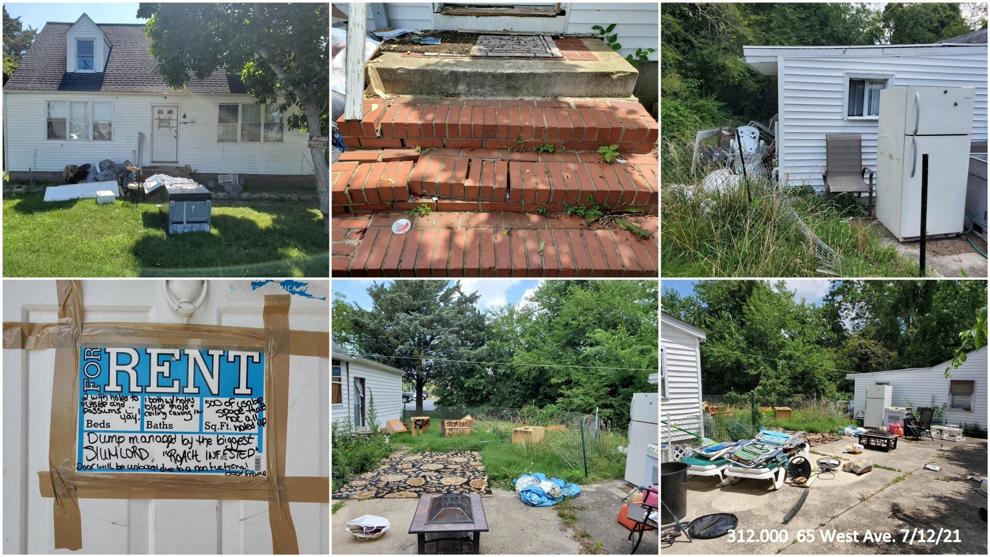 Police Chief Ken McLaughlin thanked Ken Cimino, director of Planning, Zoning & Development, for helping to empty a nuisance property at 65 West Avenue, near the CVS Pharmacy, that he said has been a problem for some time.
Cimino told council members that the former renters, before leaving, "threw a refrigerator full of food out into the front and rear yards."
Cimino said he talked to the landlord by phone and was told the landlord was unaware of the problem. Cimino said he told the landlord he had to have the property cleared out by 4:30 p.m. on Monday, July 12, and the landlord said he would be there "first thing in the morning with someone to clean it up," but he did not arrive.
"The property was cleaned up today, at a hefty price tag. The contents filled a 30-yard dumpster," Cimino said.
Councilman Tom Maly said he has seen many evictions, "but nothing at bad as that."
"Ken gave me a tour, and it was horrible. It was absolutely horrible," Maly said.
Cimino said contents of the house thrown outdoors included cabinets, with graffiti painted on them "with thoughts about the landlord and what type of landlord he was," Cimino said. There were also handwritten comments on a For Rent sign, including those referring to the landlord as a slum lord, claiming the house was infested with cockroaches and stating the bathroom had holes, black mold and a ceiling that was caving in.
Request for funding
Millville Volunteer Fire Company President Gregory Hocker invited council members to a press conference at the fire department at 1 p.m. on Monday, July 19, to formally announce plans for a $2 million renovation at the fire station off Route 26.
The MVFC's Station No. 1 was designed in the 1980s but will be expanded by about 4,800 feet to provide quarters for paid staff, with separate spaces and showers for men and women, plus a lounge and kitchen.
"Our bunk room is the old lounge. We have males and females sleeping in that bunk room at all times. We need to get up with the times so they will have their own rooms for male and female, their own bathrooms for male and female. Any help the Town can give up will be appreciated," he said.
Hocker said one MVFC fire engine tanker will be 20 years old in three years and will have to be replaced, as well as an ambulance that will have to replaced next year.
"We are coming to the Town with any help the Town is willing to help us out with, because we have a lot of major expenditures coming in the next few years," Hocker said.
Councilman Bruce White asked Town Manager Carol Houck how the Town plans to use American Rescue Plan Act of 2021 (ARPA) money and whether it can assist the fire company. ARPA provides $350 billion in funding for state and local governments.
Houck said she and her staff are currently working on how to suggest use for those funds. The fire department is important, she said, and supporting it would be in Ocean View's best interest.
Mayor John Reddington asked Houck if ARPA money can be used by one town to help another town, and she said economic development "and things that are good for the town should be considered acceptable uses."
Reddington said it's important to be ARPA funds are distributed correctly before making promises, and Hocker said he understands.
Reddington asked him how much funding the fire company can get from the State and County, and Hocker said it hasn't yet been investigated because fire company officials don't want to have a loan.
Planning report
Cimino said tree trimming is being done as part of the Town's routine maintenance program, including cutting branches out of roadways.
Cimino also said the Delaware Department of Transportation agreed to conduct a signal analysis at Woodland Avenue and Atlantic Avenue/Route 26 this season, prior to the new Ocean View Brewing Company opening next spring. Another analysis will be done next summer "so we have before and after conditions to determine if we need a signal or pedestrian crossing signal there," Cimino said.
He also reported that he had become aware "there were a significant number of new home sales without issuing certificates of occupancy by the Town" at the Ocean View Beach Club.
He said he attempted to work with the builder, who promised to rectify the situation, but last week there were 11 homes without the required certificates.
Cimino drafted a violation notice and a stop-work order was put in place, preventing further construction in the development as of the evening of Thursday, July 8.
"They have now satisfied seven of them," Cimino said, adding that he and Houck will decide whether to allow construction to resume.
Town manager's report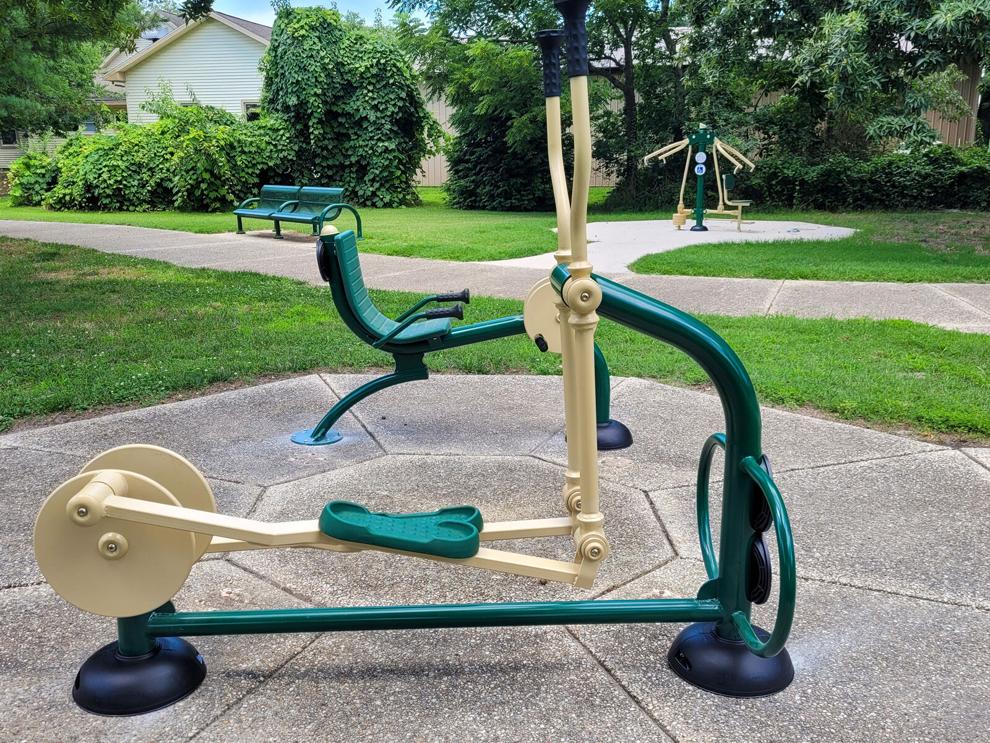 Exercise equipment is now in place at John West Park, "and it's attractive and it seems to be a very good fit," Houck told council members.
She said the presentation of classic movies at the park during June attracted 200 to 250 guests for each film, and that fall concerts and a holiday event are being planned.
Houck said the Salt Air Gardeners group is interested in placing a Blue Star Memorial in Ocean View and that she is working with them to find a prominent spot, possibly at Woodland and Atlantic avenues, but is waiting for feedback from the gardeners.
Ordinance passed
The council unanimously passed an ordinance to amend and restate the 2021-fiscal-year annual operating budget and the 2021-fiscal-year through 2025-fiscal-year capital expenditure budget.
Houck explained that it is a "requirement to document the Town's financial position at the end of last fiscal year as it is finalized."
She said it is "like a close-out, as all figures ,revenues and expenses are wrapped up at the end of our fiscal year, which is April 30 for us. We started FY22 on May 1," Houck noted.