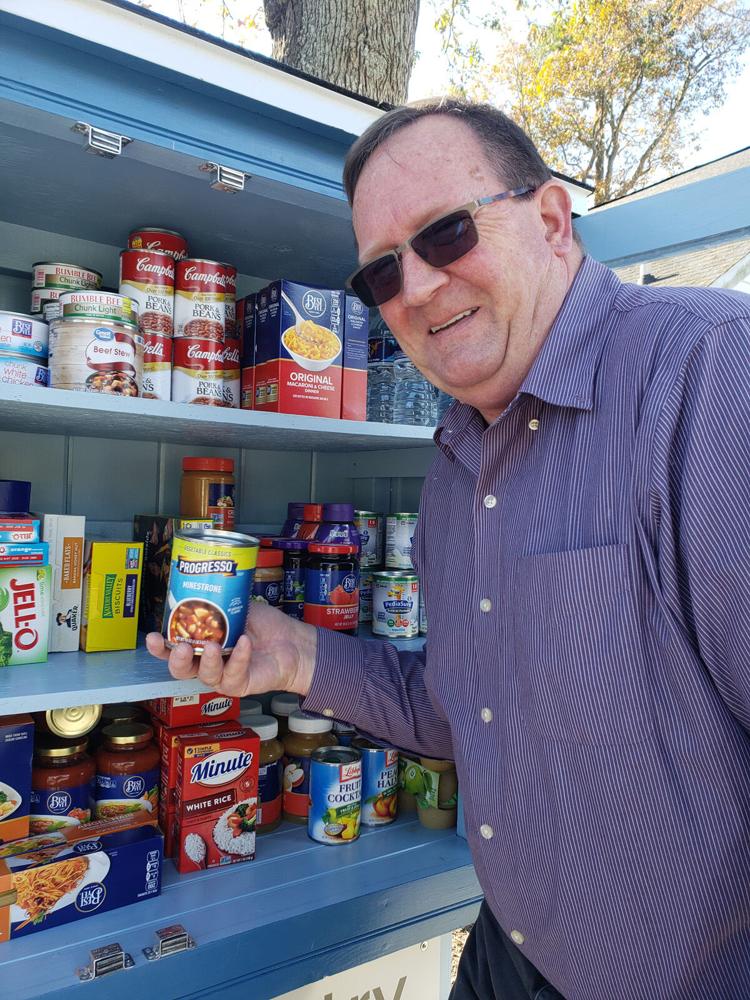 Ocean View Presbyterian Church is now offering canned goods, boxed dinners and bottled water, free and available at any time of the day or night, in a Sharing Pantry located outside the church in front of the office.
"It is there and in operation, and there are no qualifiers. Anyone can come. Take what you need. Just come. It's available 24 hours a day," church member Kathy Sheetz said about the pantry, located at 67 Central Avenue in Ocean View.
"If you are food-insecure, or if you just need a meal, you just open the cupboard and take what you need," she said, listing as items available pasta, jars of peanut butter and jelly, cans of fruits and vegetables, paper towels and bottled water.
"Anyone can come. Anyone who can use food, please come and take it. Nothing is expected in return. There are no fees. It is free to anybody who needs it," Sheetz said about the pantry, in place since Nov. 11.
The Rev. Terry Dougherty, pastor of the church, pulled open one of the doors to reveal deep shelves holding applesauce and cans of baked beans, tuna, cereal, rice and other goods, then led the way into a room in the church — formerly the nursery, but now used to store foods that will end up in the pantry.
"We want people to use it," he said with a smile.
Items are donated by members of the congregation.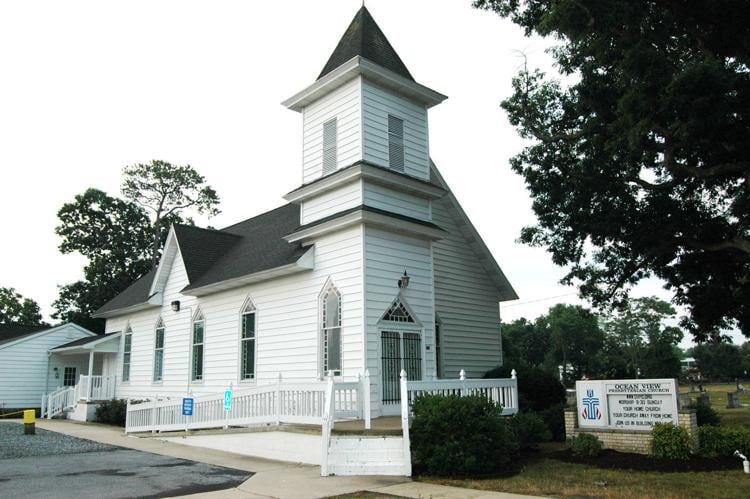 "It's sharing God's love," Sheetz said, adding that anyone interested in providing foods can call the church office at (302) 539-3455.
Dougherty, Sheetz explained, graduated from Princeton University.
"They have made pact with our church called 'the Princeton Support,' to help the community in various ways. We have helped Lord Baltimore Elementary School with a grant," she said, explaining that it helped pay for a program to help children anxious about being in school in the midst of a pandemic.
Called SMILE — an acronym for social interaction, mindfulness, inclusion, listening skills and emotions — the program is designed to "help deescalate students whose emotions may escape or even overwhelm them," according to information Sheetz provided.
"Along with a prepared teacher, each classroom will have a toolbox, which will contain emotion charts and activities, and sensory items intended to aid a student in calming and becoming able to return to the group," the information states.