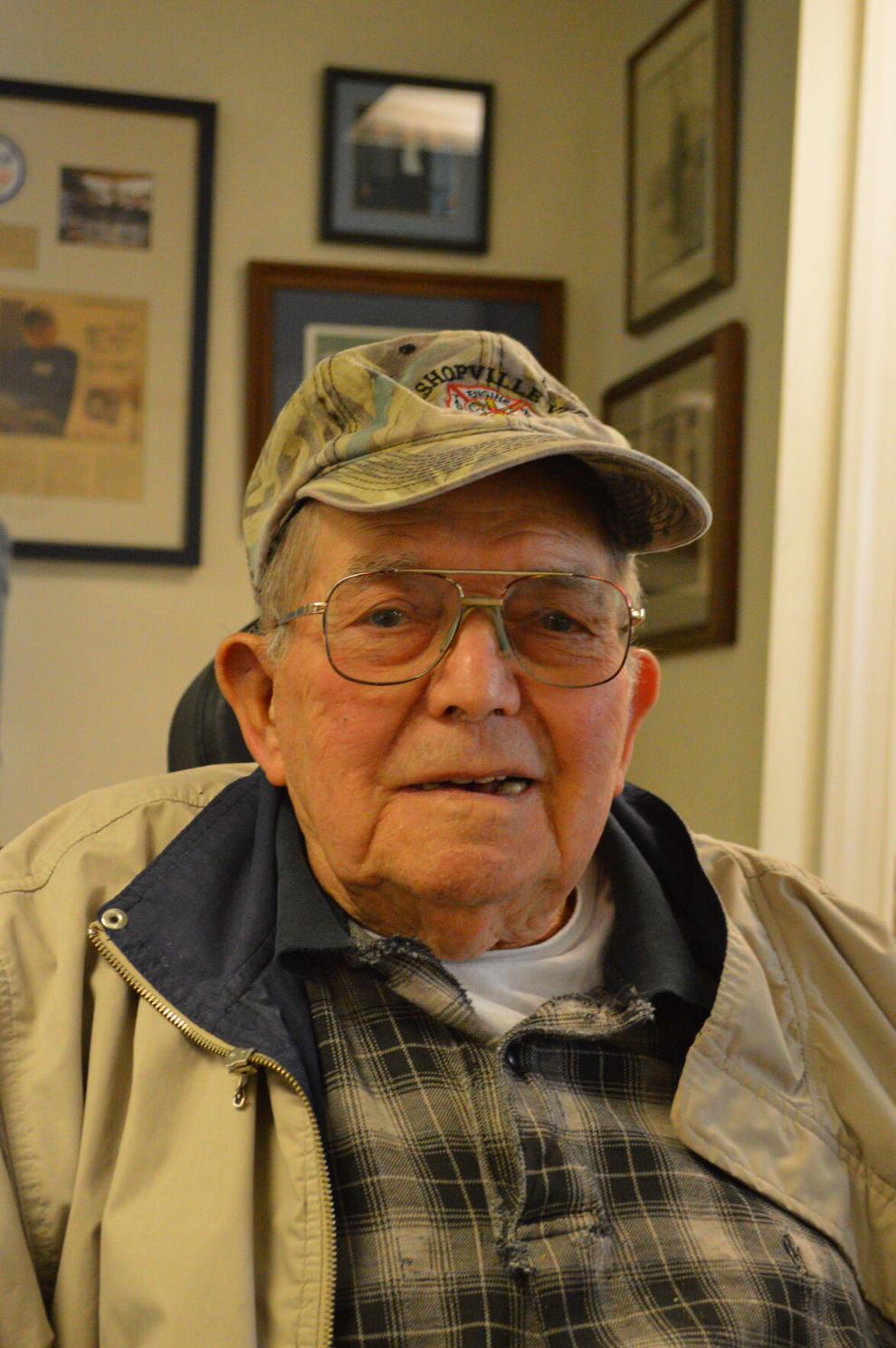 In his lifetime, Warren Mumford has had a Packard convertible and heart valve replacement. He prefers a nightly vodka martini with a twist. He prefers not to use his hearing aids.
He turned 99 years old on May 20, and he still shows up daily for work at Mumford Sheet Metal Works in Selbyville.
Born in 1921, he grew up in the St. Martin's Neck area of Bishopville, Md., one of the youngest children born to Isaiah Mumford and Eva Kate Mumford. He graduated from Buckingham High School in Berlin, Md., in 1938 and joined his brothers' sheet-metal company.
A U.S. Army veteran, Mumford was sent to Europe during World War II, although he had been briefly deferred because of his essential manufacturing job. He entered Germany with the Timberwolf Regiment of the 78th Lightning Division.
"I was a lucky person to be still alive," he said, remembering the bullets that landed in the dirt, uncomfortably close to his legs. Other comrades were not so lucky.
He married Agnes Long at the end of 1946, about six months after coming home. She was a University of Delaware graduate and loving homemaker. They shared 67 years together, and two sons, Jeff and Stuart, as well as seven grandchildren and four great-grandchildren. Now, Stuart runs the sheet-metal shop, and Jeff has Warren's Station restaurant.
In 1950, Mumford helped build the enormous steel frying pan (and its 1988 replacement) for the Delmarva Chicken Festival: 10 feet in diameter and 8 inches deep, with a handle 8 feet long. After decades of cooking tons of fried chicken, the original pan is at the Marvel Carriage Museum in Georgetown.
Did it actually produce good chicken?
"Oh, yeah," he said.
Years later, Mumford was awarded a medal of achievement from Delmarva Poultry Industry, Inc.
After a 1997 fire at the metal works, Mumford was instrumental in rebuilding the family business. He has been a charter member Bishopville Volunteer Fire Department and lifetime member of the VFW, the Lions Club and Salem U.M. Church.
Today, Mumford doesn't see so well out of one eye, and he's best mobile with a motorized wheelchair. But his family threw a birthday party on a Wednesday night, and on Thursday, he was back at the office, first thing.
"Honey, you've done a lot of things — a lot of good things in your life," said his daughter-in-law, Paula.