Milllville's new mayor, Ronald Belinko, may be relatively new to the area, but he already has goals for his adopted hometown.
Belinko, 78, retired to Millville with his wife, Donna, after a 46-year career as an educator, coach and administrator in Baltimore County Public Schools in Maryland. In his new role, he said, he plans to utilize his management and motivational skills to bring out the best in Millville and its residents.
"I look at my role as facilitator," Belinko said in a recent interview. "We have an outstanding staff," he said. "They run the town."
The role of the town council and the other town boards, such as the Planning & Zoning Commission, he said, is to support the staff and, through its decision-making processes, to move the town forward while maintaining its small-town feel.
Belinko, who attended the University of Baltimore on a lacrosse scholarship, earned his master's degree at Morgan State University and his physical education certificate from Towson State University. Education was a strong focus in the Belinko household, as his wife is a retired guidance counselor and school teacher.
For his part, Belinko started his career as a physical education teacher. He and his now-wife met when they both worked at Holabird Junior High School; then they taught together at Eastern Tech and Overland high schools. He also coached football, wrestling and lacrosse. He joined the central office of Baltimore County Public Schools in 1983, ending his career in 2012 as the coordinator of athletics for the school district. His duties included supervising the athletic departments of 24 high schools and 26 middle schools.
Even though Belinko has been retired from Baltimore schools for nearly 10 years, his legacy lives on. For example, the annual Baltimore County Wrestling Tournament now bears his name. And already, in his new role in Millville, Belinko is thinking about what he wants to leave behind "when it's time to move on."
Most of all, he said, he wants to see Millville grow into its potential.
"I've been coming down here most of my life," he said, recalling that when he would come to the beach "the long way," reaching Route 26, and "making your stop at Hocker's" meant he'd arrived at the beach.
"We want to make [Millville] a gateway" to the beach, Belinko said, adding that he sees the "beach towns" moving west, and more businesses — particularly ones targeting beachgoers — looking at Millville and other inland towns with more and more interest.
He said he sees the Millville Boardwalk complex as an example of a business that can bring beachgoers inland, as well as catering to local residents. While looking to grow the town's business district, Belinko said he also wants to "maintain the small-town feel" and also respect the town's history by maintaining "some of its more historic structures."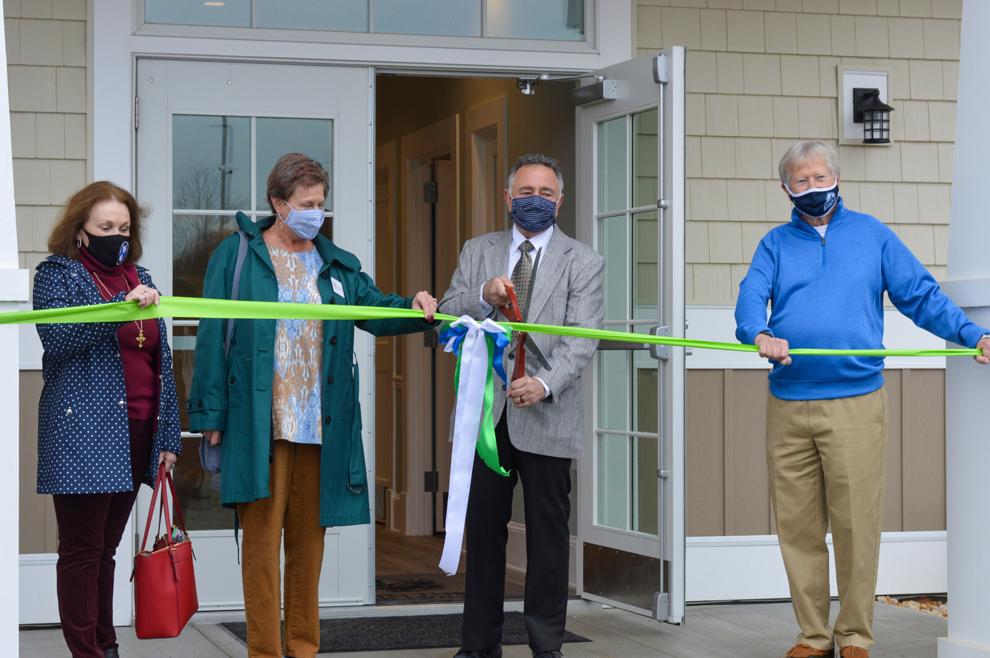 The new town park, Evans Park at Millville, Belinko said, is a jewel in the town's crown. Just weeks after opening, after many delays, the park has become popular with local residents and their children.
He said he sees the growth along Route 117, with the Millville By the Sea communities, as well as Beebe Healthcare's South Coastal Medical Campus — which includes an emergency department and a cancer center — as a necessary focus for the Town for the coming years.
With the considerable annexation into Millville that has already taken place along Route 17, Belinko said he foresees even more in the coming years.
"There's going to be tremendous growth along Route 17," he said.
A focus of development in that area will be interconnection of communities through walking trails and bike paths, Belinko said.
He also said he would like to see the town's new park made even more accessible with sidewalks or bike paths leading to it.
"The park can become a center of the community," he said.
Belinko said Millville is blessed to have a dedicated and professional staff and credited them with shepherding the town successfully during a period of unprecedented growth.
"Outstanding management" by Town Manager Debbbie Botchie and her staff, he said, has been the key to the town being in "good shape" in recent years.
Although Millville doesn't have its own police force, Belinko said the Town has an "outstanding relationship" with Delaware State Police, which contracts with the Town to patrol it. Belinko said he could foresee the Town increasing the number of hours the state police patrol the town as it continues to grow. When the Town added on to its town hall a few years ago, facilities were added for police officers to use while they patrol the town.
Asked what he likes to do in his spare time, Belinko said, "We're beach people," and added that he and his wife love to go antique shopping and "just enjoying coastal living."
Even though he's retired from his years in athletics, Belinko said he often finds himself at area fields, cheering on and checking out the local teams.
"I'm also trying to learn how to golf all over again," he said.