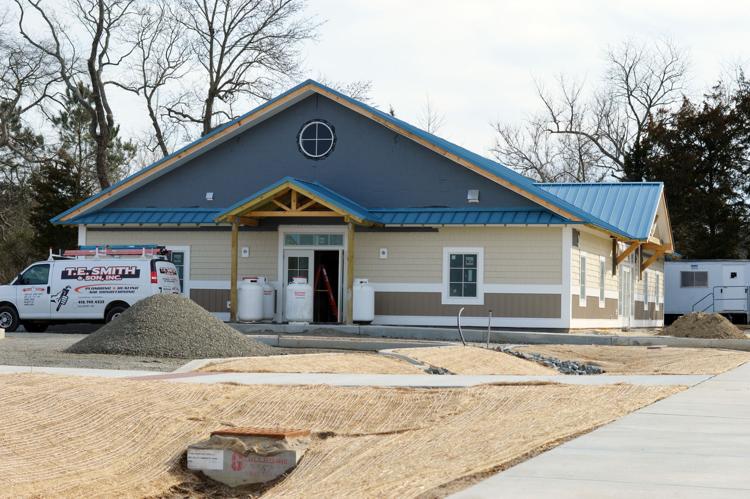 Although no "grand opening" date has been set for Millville's town park, construction in the park is nearly complete.
Town officials are set to do a final walk-through this week of the buildings on the park complex with representatives from its builder, the Whayland Co.
Deputy Mayor Ronald Belinko said during the Tuesday, June 9, council meeting, held by teleconference, that the park "is going to be the gem of Millville" when it is completed.
Town Manager Debbie Botchie said she is "very pleased to see where we are" regarding the park budget, which was $3.5 million. She said the park currently has a "cushion" of about $256,000 with a few items still to be purchased, including a four-seat Kawasaki Mule utility vehicle for $14,000.
A pavilion is also in the works, and town officials are working with a local builder who is currently working on drawings for that, Botchie said. Also still to be added are some landscaping, benches and a nautical-style flagpole from which will fly the town flag, the United States flag and the Delaware flag.
The town flag will be custom-made and will cost $125.
Town Engineer Andrew Lyons Jr. said the Town is currently awaiting a bid on construction of pickleball courts.
The town council on Tuesday also approved two performance bonds, the result of which is that the Bishops Landing Homeowners Association will now oversee improvements in Phases 1 and 5 of the development.
The two warranty bonds were: $2,016955.30 for Phase 1A and 1B, and another for $64,026.60. Both were in the name of Dove Barrington LLC, the developer. Lyons reported that the developer had satisfied all improvements it was required to make, including trees that needed to be replaced.
The council approved the bonds by a vote of three in favor and two abstentions, those being Council Members Ron Belinko and Peter Michel, because they live in Bishops Landing.
In other business, the council approved two changes to its organizational chart: the removal of Botchie from the Annexation Committee, to be replaced by Council Treasurer Sharon Brienza; and the elimination of the Parks Committee, which had been formed to oversee the development of the park property and which will be disbanded now that it is nearly ready to open to the public.
The next Millville Town Council meeting will be Tuesday, June 23. Mayor Steve Maneri said he hopes to be able to have the meeting in town hall for the first time since access to the town hall and offices were restricted in mid-March due to the COVID-19 pandemic. Meetings have been held by teleconference since then.