Millville residents are closer to getting a new car wash, with the Millville Town Council's approval of a conditional-use application by a company that owns two car washes in Maryland.
The application was approved unanimously and moves Gander's Car Wash one step closer to construction, with no comments or questions from residents at the council's Tuesday, May 23, meeting.
The proposed car wash would be a hybrid-type, offering both express and full-service options, according to Gander's owner John Sovero, who owns car washes in Easton and Ellicott City, Md.
It would be located next to the Millville Volunteer Fire Company's Station No. 1, at 35528 Atlantic Avenue. Sovero has not yet purchased the property, telling the council he plans to complete the purchase as long as some soil issues remaining from the removal of a gasoline tank from the property several years ago can be remedied.
The tank was a remnant of a gas station on the property in the 1940s, Sovero said, and was removed when the state Department of Transportation widened Route 26 (Atlantic Avenue) several years ago.
Hours for the car wash would probably be about the same as Gander's existing locations, with the business being open no later than 6 p.m. Sovero said he estimates the business would employ about 12 people, with about five working there during slower times and 12 during the busier times.
"It sounds like an interesting concept," Mayor Ronald Belinko said of the proposed car wash. "It's definitely needed here," he said.
Sovero said in his other locations, about 70 percent of customers utilize the express option and 30 percent opt for the full-service option. Customers using the full-service option would enter the building on the site following their trip through the "tunnel," where the car exteriors will be washed, Sovero said.
He said the look of the exterior of the business has not been determined.
"I'm willing to do whatever you guys want it to look like," Sovero said, adding that he personally favors a "beachy look" similar in appearance to the Ocean View Brewing Co.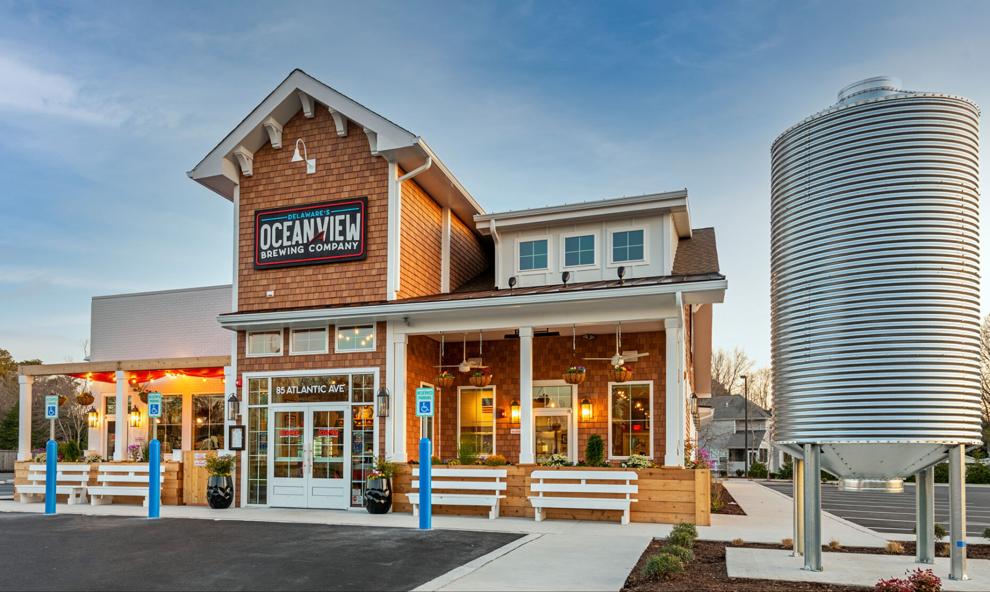 Sovero told the council that about 95 percent of all the water used at the car wash would be recycled.
Town Engineer Andrew Lyons Jr. said he had reviewed the application and that the project will receive at least two more reviews, with submission of a preliminary site plan and a final site plan.