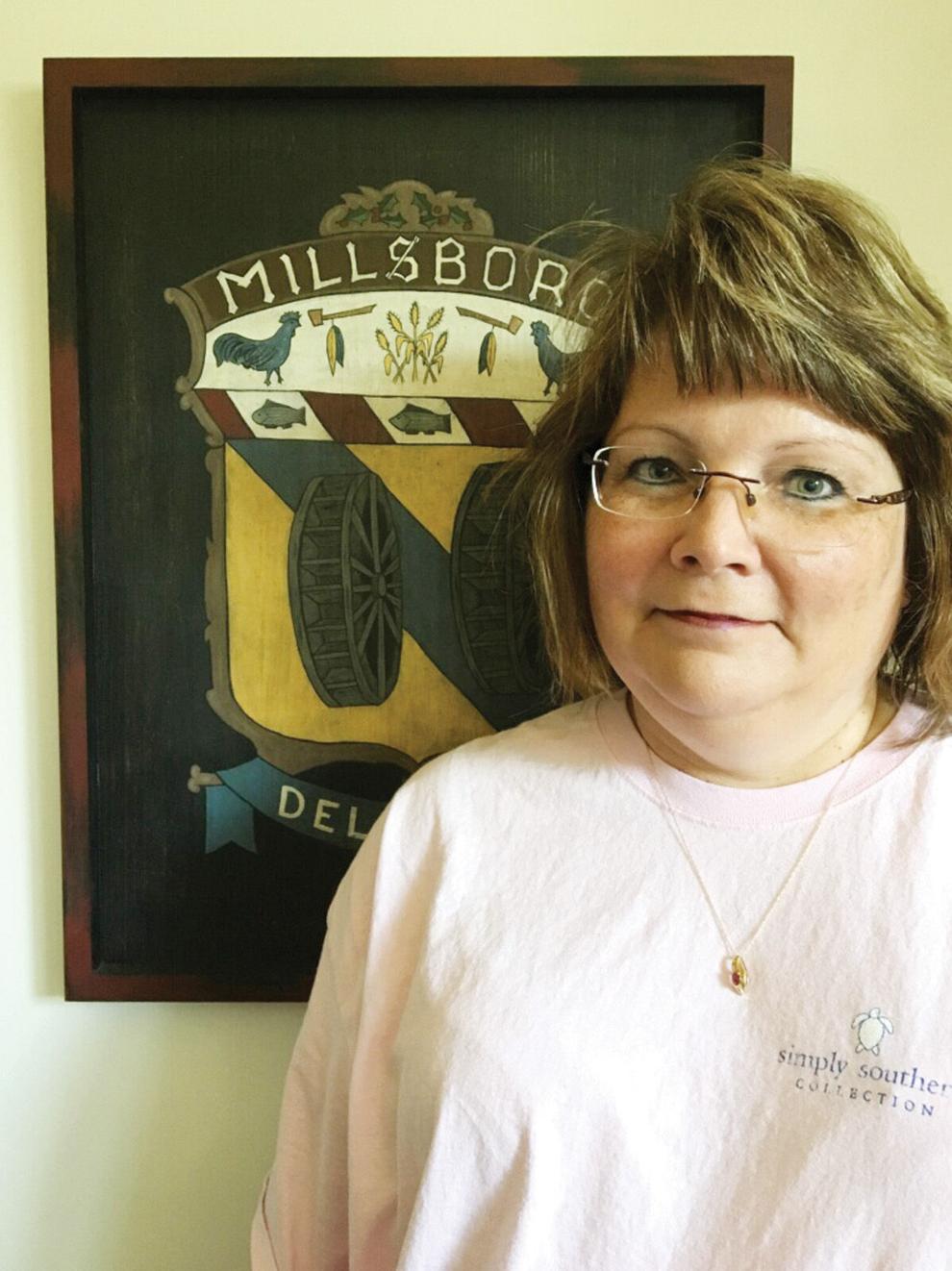 With a quick vote and no fanfare, Millsboro Mayor Michelle Truitt was elected by fellow council members to a third consecutive one-year term, at the Tuesday, July 6, town council meeting.
"Are there any questions?" she asked, looking around the table at council members, just before they unanimously voted her in. They shook their heads, indicating full confidence in Truitt, who smiled and said simply, "Thank you, guys."
Also at the meeting on Tuesday, Councilman Tim Hodges was elected vice mayor, Councilman James Kells was named secretary and Councilman Larry Gum was tapped as treasurer.
A sixth-grade social studies teacher at Millsboro Middle School, Truitt, thoughtful and always approachable, was first named mayor in 2019, succeeding John Thoroughgood, who continues to serve on the council.
"Having served in the mayoral position for the last few years, I have strived to improve Millsboro for the better," Truitt told the Coastal Point before the council meeting.
"We are continually growing, and our needs are progressively changing, as well. Currently, we are in the midst of completing a water-service upgrade that includes a million-gallon water tower and second water plant to meet the needs of town residents and businesses. We are also analyzing our existing sewer plant and future expansion needed to service growth areas. Incorporating more reclaimed water uses, which are better for our environment, is a win for the residents, as well as the Town," she said.
In the classroom, Truitt strives to enlighten students about work town officials accomplish every day.
"They are aware of everything from the reclaimed water used to irrigate the middle school lawn to running for political office and how important their civic duty of voting is when they become adults. We discuss what constitutes in-town versus out-of-town property. During COVID, they learned firsthand about supply and demand.
"Of course, they know I talk with business owners on a continual basis, and they want to know where they can get a job. Since I know so much about the area, I will bring up what we do, like how we get our water and the aquifers we use," she said.
Millsboro residents often call, e-mail or approach the mayor to tell her what's on their minds, whether it's speeding in a certain area, grass that has grown too high or potholes that should be filled.
"I hear of things residents would like to see more of in town and try my best to investigate to see how that could come to fruition," she said.
Truitt and her husband, Robert, a Maryland State Police detective who handles high-tech crimes, are the parents of two daughters, Lindy and Leigha. Truitt first ran for town council in 2006, and often took baby Leigha with her in a carrier.
"My family sees the huge investment of time and research I make to competently decide what is best for the town. I work with a wonderful council that listens to each other and doesn't have any personal agendas. We all work toward a better, livable Millsboro, since we all live here and pay taxes, too.
"I will say that I could not do this job without my family's support. From my girls volunteering with me to do the Christmas police decorations on Laurel Pond, to my husband helping me with the Farmers' Market every Saturday, I appreciate their help," she said.
"I like talking to people. I like that personal touch," she said.
Last year, during coronavirus restrictions that forced restaurants to close or offer only outdoor seating or take-out, she and Town Manager Sheldon Hudson went to each establishment in town and talked to owners and managers about how they were doing and what the State was allowing in Phases I and II of restrictions.
Some restaurant owners were surprised to see her and be given her contact information, but that's her governing style.
"I want them to know how I can help, and I think that goes a long way," she said after those visits last year, recalling when the town had 3,000 residents, around 1990. Now the fastest growing town in Sussex County, Millsboro boasts a population of between 6,000 and 7,000, and has more than 25 restaurants. When Truitt was growing up, the only place to grab a bite away from home was Arby's.
"I always had a close connection to Millsboro. I always went to church at Grace Methodist. I moved to Millsboro in 1990. I moved in with my grandparents to take care of them," she said.
A native of Frankford, she had spent summers in Millsboro with her maternal grandparents.
In 1993, she graduated from Salisbury State University, as it was named then, with a bachelor's degree in elementary education, then earned her master's degree from Wilmington University in 1999.
"I still think of myself as a councilperson. I just run the meeting. I want us all to know what is on the agendas and to look at all sides of the issue, so when you make a decision it's more of an educated decision. I hope that comes through.
"We have a really good council. When we discuss issues, we try to listen to what the problem is, or the issue, and try to resolve that. We try to talk it out, to flesh it out. Sometimes it turns out a different way," she said.
Even when discussions take a serious tone or there are disagreements, Truitt is admirably unflappable.
"I try not to let anything get to me too much. We're there to all help the town. We all want to succeed and see the town flourish," she said.