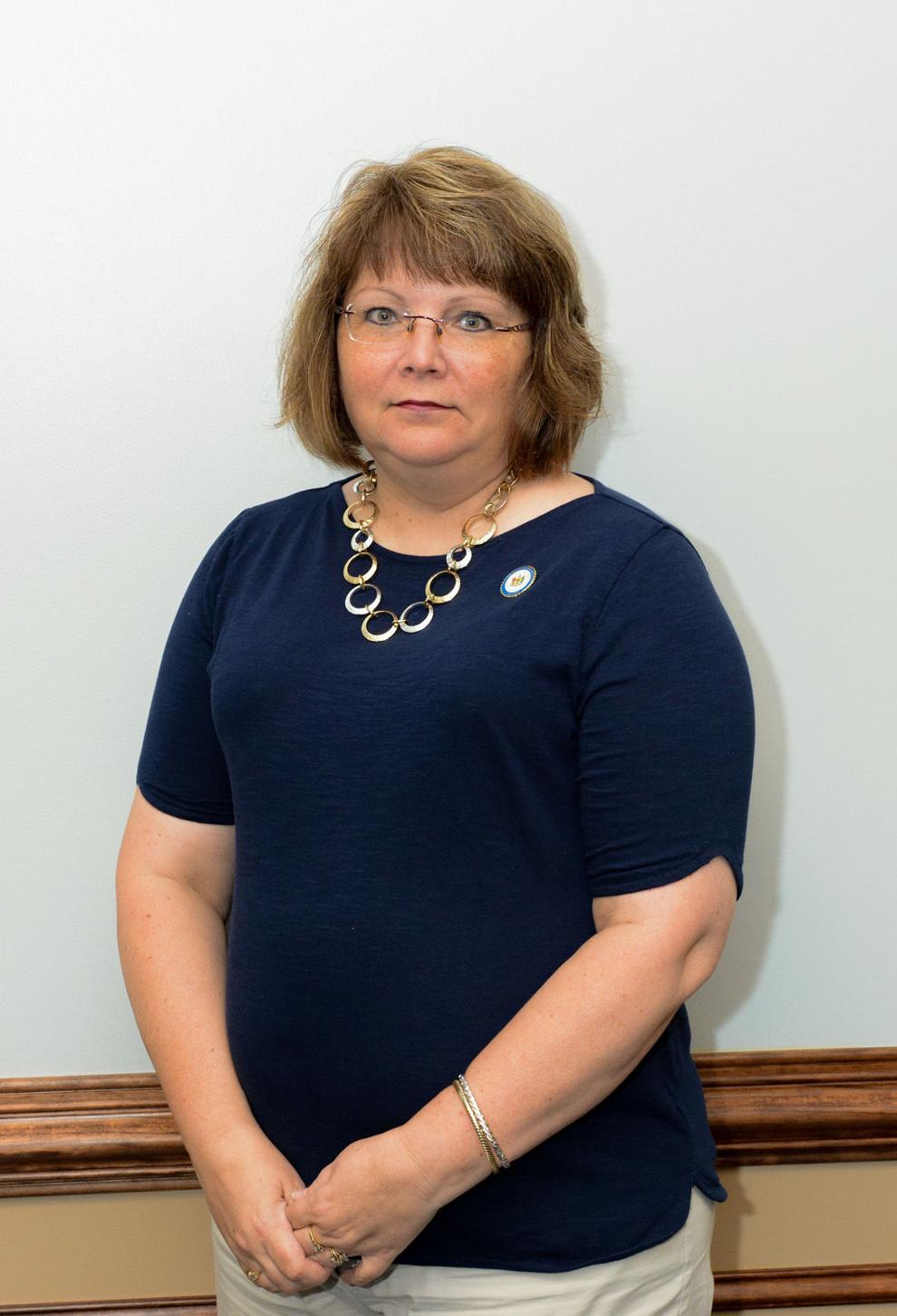 It might be difficult to imagine in these days of Blue Water Grill and Jersey Mike's thriving in Millsboro — and plans for a new Grotto Pizza and Texas Roadhouse — but there was a time when Arby's was the only restaurant in town.
"Yes, that was it. Arby's was all we had. When you wanted something, you went to Arby's. That was in the 1980s," Millsboro Mayor Michelle Truitt said during a recent pleasant and relaxed conversation before the town council reorganized at its July 6 meeting.
At last July's reorganizational meeting, outgoing Mayor John Thoroughgood announced Truitt had been chosen as the new mayor and led applause as he invited her to trade seats with him, bringing her to the center of the platform.
"I knew Mayor Thoroughgood was looking to step down, and we had been working together. I knew he wanted to do more traveling," Truitt told the Coastal Point at the time.
"I have been on several committees serving with him. I've been on the council with him. He's been with me the entire time. I enjoy working with him and seeing his projects through," she said.
Truitt, who represents District 3, the area west of Route 113, said she enjoys being mayor and wants to continue.
"I don't see why not. She does a great job," Councilman Larry Gum told the Coastal Point.
"She's a schoolteacher. They've been off school through all this coronavirus going around, and she has been talking to businesspeople," Gum said.
Earlier this month, Truitt and Town Manager Sheldon Hudson visited the restaurants in town and met with owners about their plans. Two weeks later, the mayor visited again, with Thoroughgood.
"I like talking to people. I like that personal touch. There are 26 places to eat in Millsboro. I've been to each one at least twice. I talked to them about Phase 1 and Phase 2 of the state reopening. I talked to them about how they are doing.
"The ones with drive-throughs are not in as bad shape economically, and that is to be expected. We are concerned about everybody. We want you to come to Millsboro, and we want you to stay here," she said.
Some restaurant owners said they were surprised to see her and be given her contact information, but that's her governing style.
"I want them to know how I can help, and I think that goes a long way," she said.
"I always had a close connection to Millsboro. I always went to church at Grace Methodist. I moved to Millsboro in 1990. I moved in with my grandparents to take care of them," she said.
A native of Frankford, she had spent summers in Millsboro with her maternal grandparents.
In 1993, she graduated from Salisbury State University, as it was named then, with a bachelor's degree in elementary education, then earned her master's degree from Wilmington University in 1999.
A sixth-grade teacher at Millsboro Middle School for 27 years, she taught math for 22 years and now teaches social studies, appropriate for a mayor.
"My students make that connection. Since I know so much about the area, I will bring up what we do, like how we get our water and the aquifers we use," she said.
Truitt writes her own speeches and doesn't consider herself on a higher level than fellow council members.
"I still think of myself as a councilperson. I just run the meeting. I want us all to know what is on the agendas and to look at all sides of the issue so when you make a decision it's more of an educated decision. I hope that comes through.
"We have a really good council. When we discuss issues, we try to listen to what the problem is, or the issue, and try to resolve that. We try to talk it out, to flesh it out. Sometimes it turns out a different way," she said.
Even when discussions take a serious tone or there are disagreements, Truitt is admirably unflappable.
"I try not to let anything get to me too much. We're there to all help the town. We all want to succeed and see the town flourish," she said.
Truitt and her husband Robert, a Maryland State Police detective who handles high-tech crimes, are the parents of two daughters, Lindy and Leigha, who both attend Sussex Academy.
Truitt first ran for town council in 2006, and often took baby Leigha with her, in a carrier.
"My kids are in high school. My oldest daughter will be a senior this year, and the other daughter will be a sophomore. I think it's really good for them to see a parent be on the council and do a good job. It teaches them you have to watch what you do and you have to be responsible and sincere," she said.
"My heart is the town of Millsboro. I like helping the community. I do a lot of volunteer work. I like doing that. I think it's important giving back, whatever it was I could do to help the town grow. I knew we were in a growing period. I wanted to be on the forefront and see what goes into making all these decisions.
"I know I'm one of the more active mayors. My schedule a little scary at times. Thank goodness at school they work with me," she said.
Millsboro has grown considerably in recent years. In the 1990s, she said, there were 3,000 residents. Now there are more than 7,000, but she said she isn't concerned expansion will ruin the quaintness of downtown.
Peninsula Regional Medical Center plans to build an ambulatory health complex on 40 acres north of Millsboro, known as Patriot's Bluff Commercial, and that's the kind of growth the town needs, Truitt said, especially because Beebe Healthcare in Lewes, PRMC in Salisbury, Md., and Atlantic General Hospital in Berlin, Md., are all about a 30-minute drive from Millsboro.
"We are trying to work on downtown. I think we can have both our downtown and growth. I think the new bypass that is going to be built will help, but it won't totally alleviate the traffic problem," she said, referring to Delaware Department of Transportation plans to build a bypass north of Millsboro for truck traffic, to keep it from going through downtown.
Town officials have said they hope more downtown restaurants will offer outdoor seating once poultry trucks and other large and loud vehicles aren't rumbling along Main Street.
"Blue Water Grill came up with a plan to use their alley for outdoor seating. It seems to be working out well for them. We are tickled with that. It was interesting to go around and talk to the business owners. A lot of them are taking reservations. They have spaced everybody out. In Phase 2 of the state reopening, the restaurants can have 60 percent capacity," she said.
"When I was growing up, you always ate at home. If you went out the first place, I thought of was going to Salisbury or going to Rehoboth Beach. You had a little bit of a drive, so you got to talk to your family and catch up on what everybody was doing. Everybody talked. You talked to yours kids. You talked to your parents," Truitt said.
"It was more family-centered. That's how I like things to be."