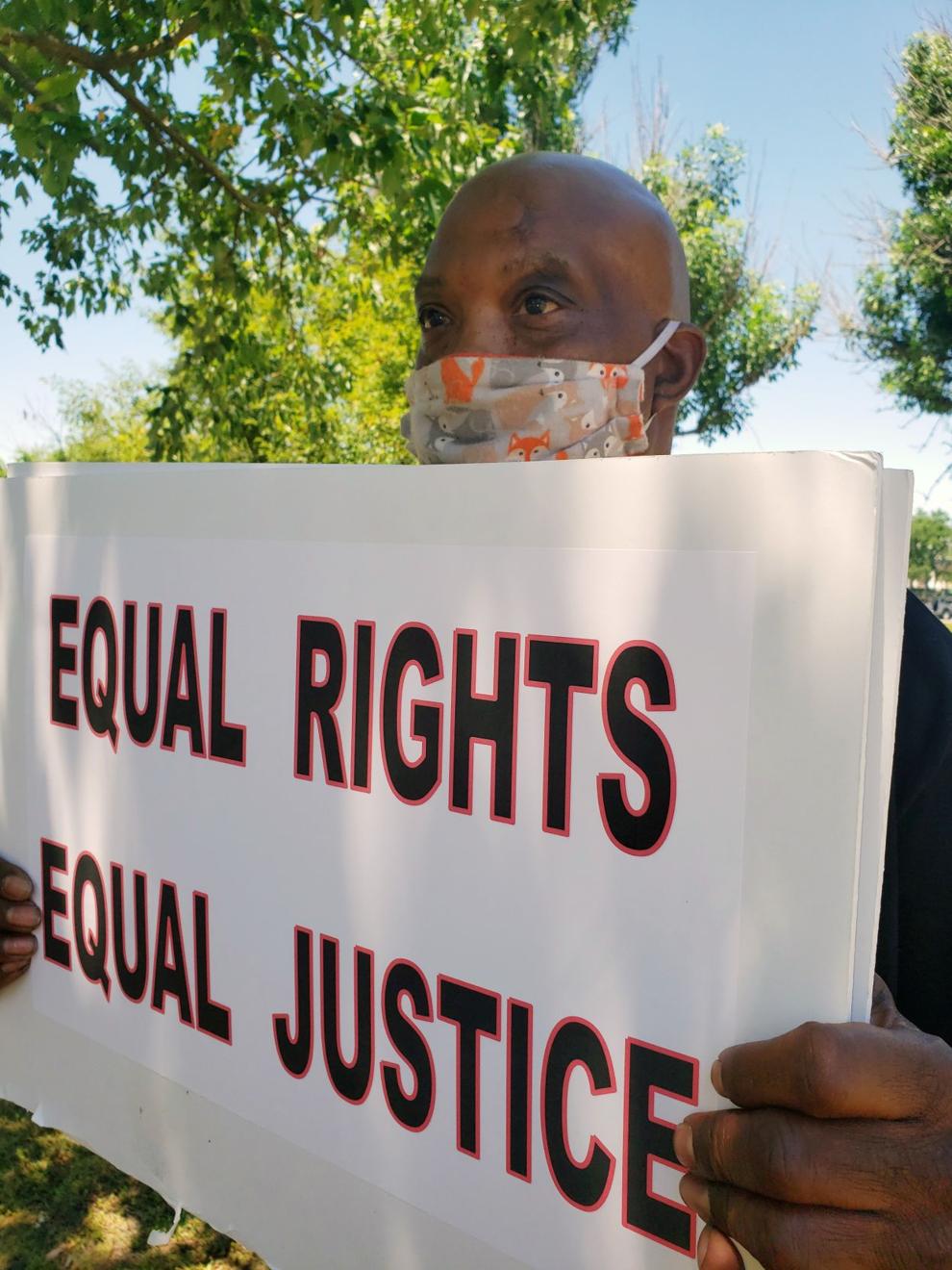 A peaceful rally in Millsboro, to take a stand against injustice, attracted about 90 people who raised signs, listened to speakers, applauded a singer's passion, then marched around the block near the park.
"It went well. Everything that needed to be done was done. Everything that needed to be said was said," organizer Jake Taylor said, as friends and attendees gathered around and congratulated him after the Saturday, June 13, event at Cupola Park.
"Everybody was telling me they were impressed with the speakers. They said if people didn't get something out of it, something was wrong, because it was a peaceful rally. The words they spoke were the truth, and they kept on topic," he said.
Taylor, 58, a native of Millsboro, was at the rally with his wife, Christina, and their 18-month-old daughter Ravin, welcoming attendees and introducing speakers assembled on the stage at the park.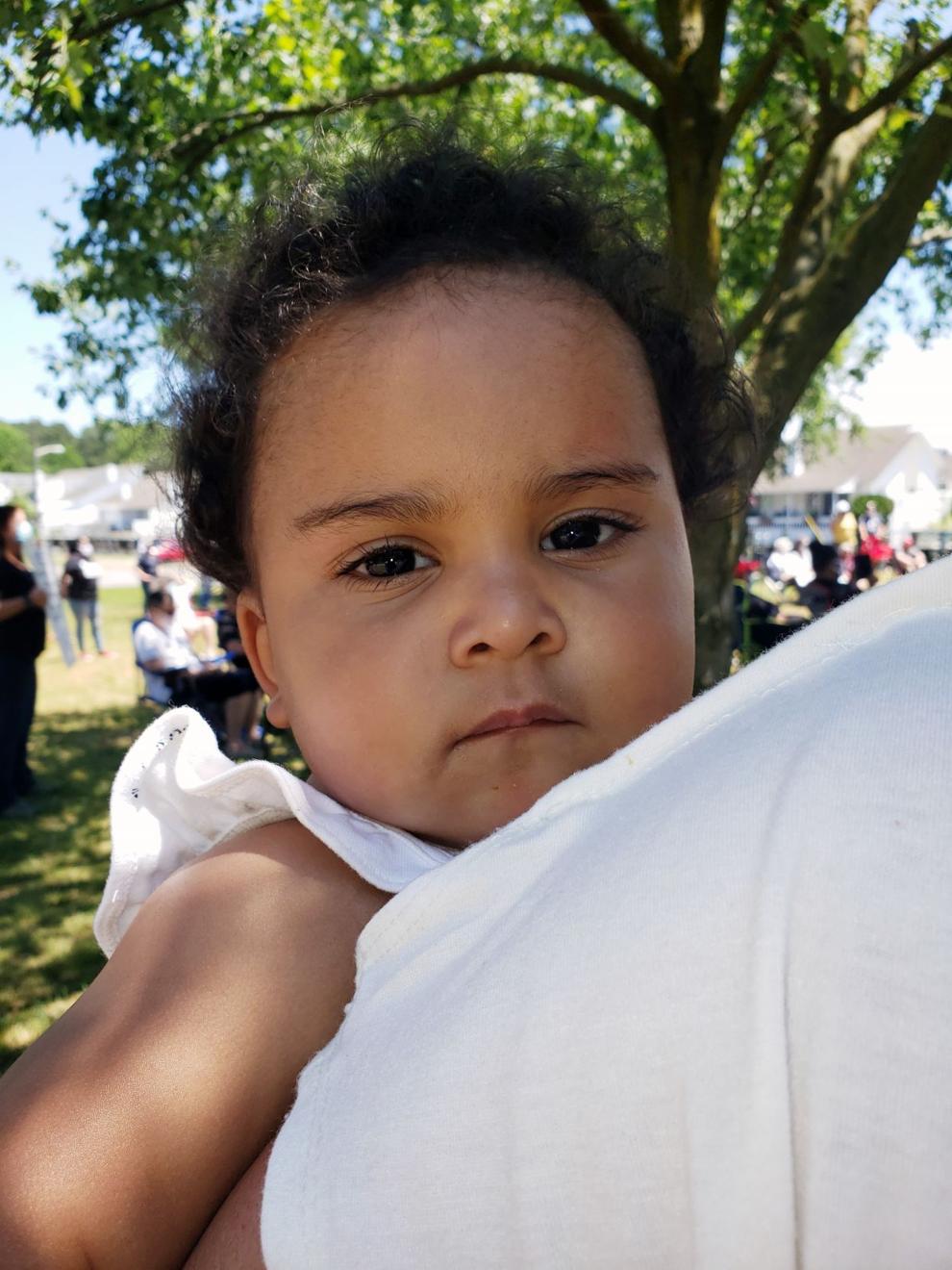 Among them was Millsboro Police Chief Brian Calloway, who assured those sitting in the grass or leaning against trees at the park that he was listening and heard every concern, including about how some officers have treated African Americans.
"When I saw that video," he said of the recording of Minneapolis Police Officer Derek Chauvin kneeling on George Floyd's neck until he died, "I was disgusted, because I know how much work it takes to build trust. I want you to know I am listening," Calloway said.
He said he takes three words in the police department's mission statement most seriously: respect, compassion and integrity.
"If I come to your home you have to trust me. This has not been an easy time for all of us," he said.
Activist Michael Atwater of Dover recalled being a boy in school watching the movie "Roots." His teacher told the students to take it seriously, because it was about the history of their country; yet when one of the characters, Kunta Kinte, had his foot chopped off, the children laughed.
"They laughed, and the teacher did nothing," Atwater said.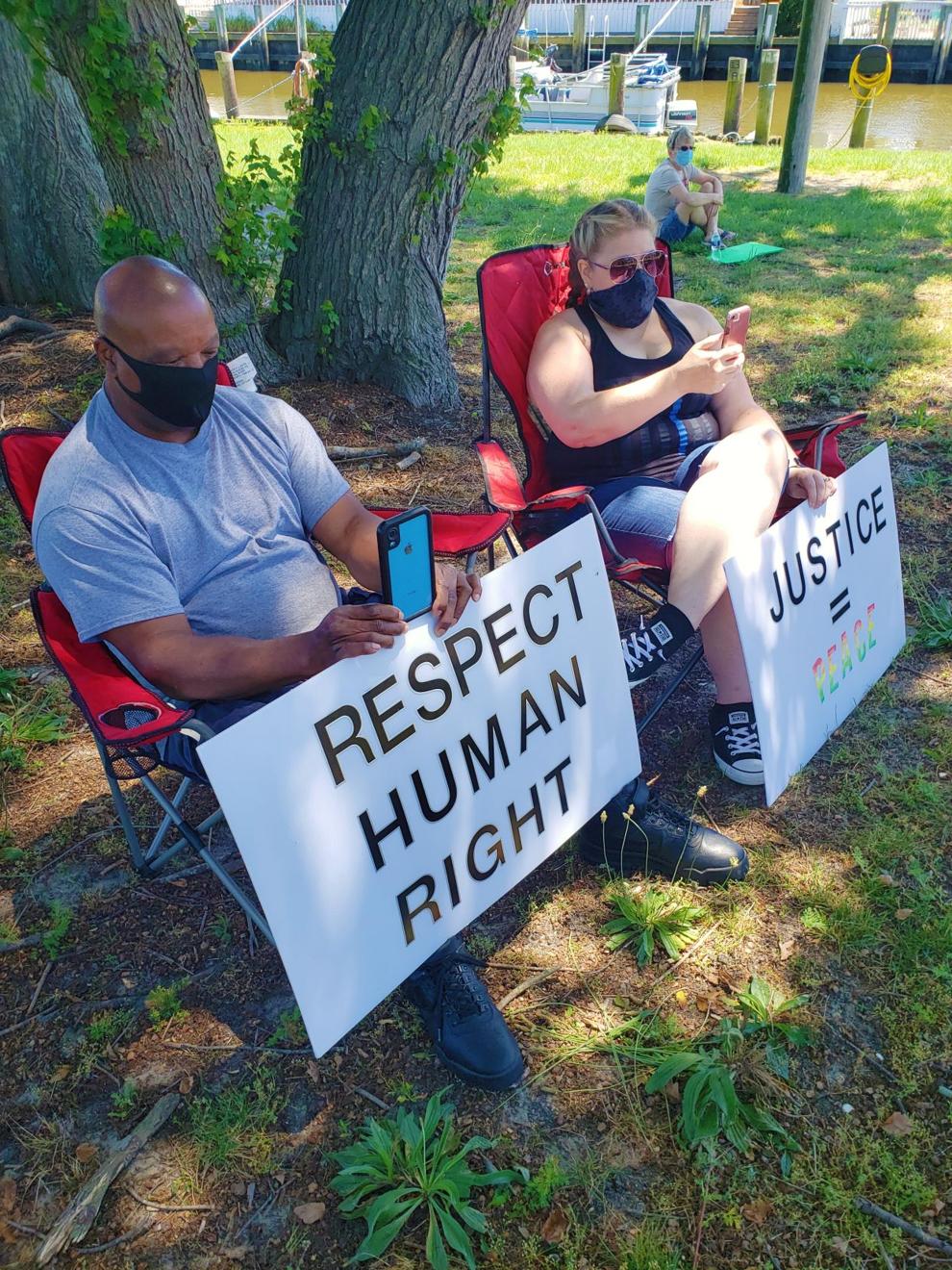 "I'm sad to be here today. I feel like, this is 2020 — this should be behind us," he said.
Anytime a police officer is driving behind him, it causes him to panic, Atwater said, urging the crowd, "We have to take a stand, and it starts by speaking up."
"We don't want to be treated better. We want to be treated equal," he said as Rehoboth Beach resident Lisa Hunt stood in the audience holding a sign that said, "Eracism. How many deaths will it take 'til we know that too many people have died…"
Nearby, 10-year-old Jerron Smith of Rehoboth Beach held a bright yellow square of cardboard with the message, in colorful letters, "Say it loud. I'm black, I'm proud. Justice for George Floyd."
Allison Taylor brought the audience to its feet as she sang the hymn "His Eye is On the Sparrow," followed by remarks by the Rev. James Hill.
As he researched, he said, he learned 5,000 people in the United States have been killed by police in the past 10 years, but only 167 were killed in London.
When African Americans are arrested, their bail is set higher, he said.
"We have to do something about it. Too many people are losing their lives over foolishness … when we have a president that keeps stirring up stuff and we don't do nothing about it," he said to those sitting on blankets on the grass in the park or leaning against trees.
"We must come together. We need to understand — we don't march because it looks good. We march to stop it from happening. … I challenge all of you. Fall on your knees and talk to God if we're going to make things change," Hill said.
The Rev. Roland Mifflin of Prospect AME Church in Georgetown reminded the audience that bigotry is taught, not learned.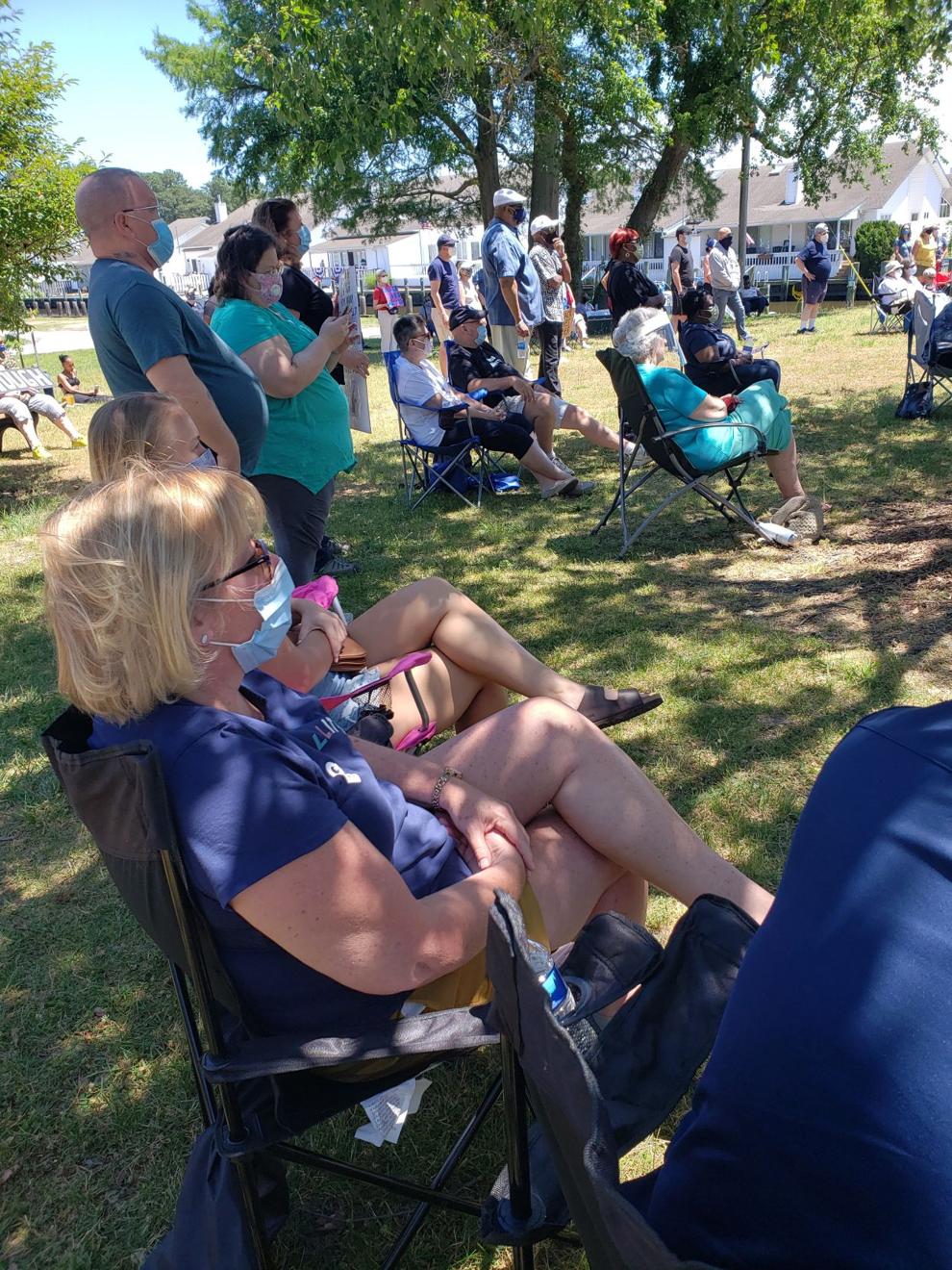 The Rev. David Archibald, pastor of St. Mark's Episcopal Church in Millsboro, praised the crowd for working toward unity.
Ralph Prettyman, who graduated from high school with Jake Taylor, emphasized, "Color is not a crime" as he looked out into the audience, sprinkled with messages like "Complacency = Complicity" and face masks with the words "I can't breathe."
Prettyman called it unacceptable that protesters have been beaten.
"So what do we do? All men are created equal, and women, transgender, gay, bisexual — all of us, are equal because all men are created equal. Yes, we've made a lot of progress, but we still have a long way to go," he said.
In an emotional moment, Prettyman apologized for the behavior of his ancestors.
"I can say, they were wrong," he said, shaking his head.
"They were wrong."